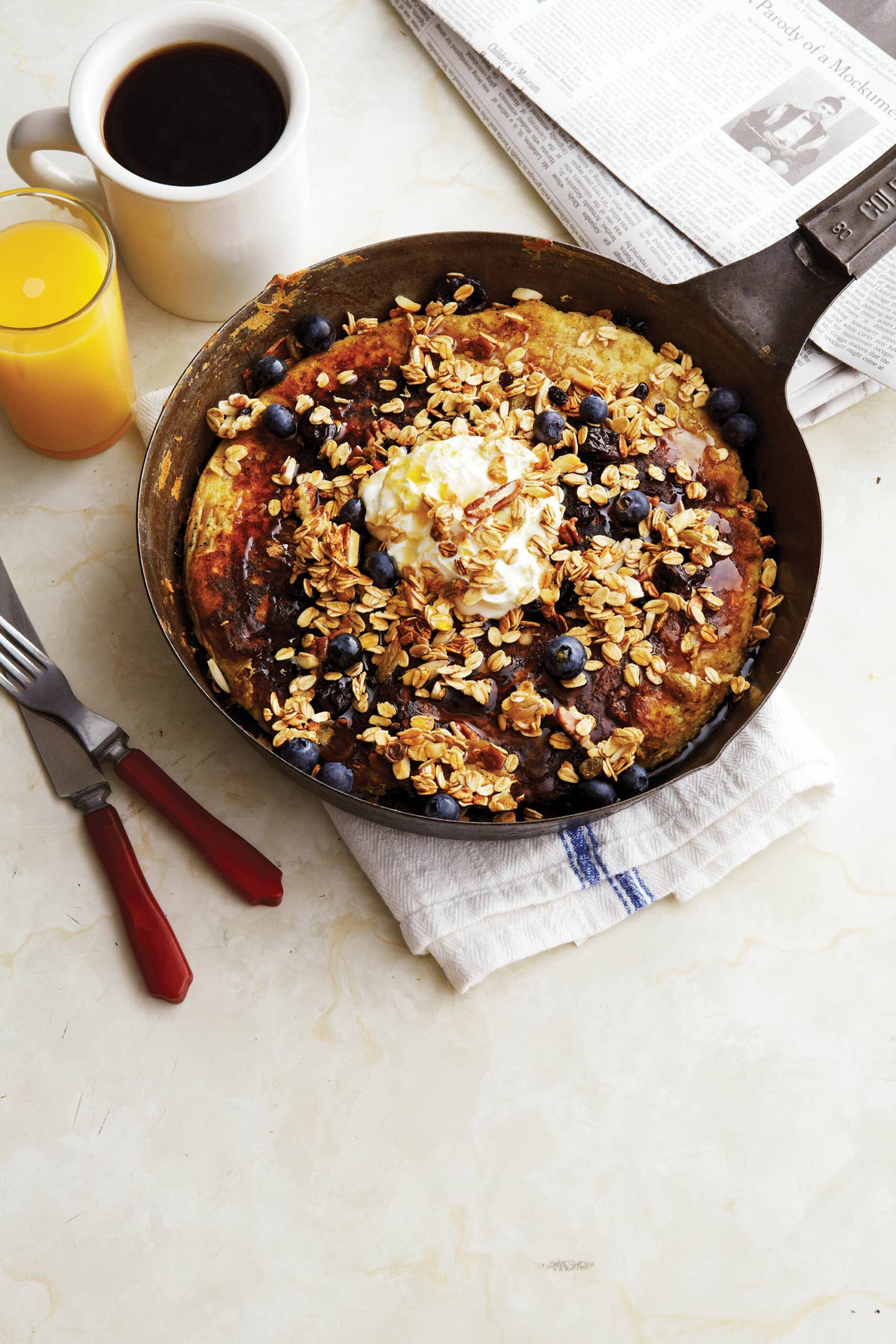 Recipes
Make Our Favorite Blueberry Pancakes for Breakfast This Weekend
These light but hearty pancakes from Chicago call for a bit of quinoa for an extra boost of energy
There's something about weekends, which we propose should start with your Friday morning, that screams pancakes (or waffles if you're on that team.) Is it mixing up the batter, seeing those playful little bubbles appear when it's time to flip, or watching a square of butter melt down the sides of your stack? It's hard to say.
What we like about pancakes is the variety. Speaking of, enter these blueberry quinoa pancakes with lemon crema from Dennis Bernard, chef de cuisine of Chicago's Dove's Luncheonette. This is a fancy pancake, clearly. But don't be shy when it comes to making pancakes out of quinoa; it's really quite simple. The healthy alternative for flour, which contains much more protein, will have people asking you whether you had your Wheaties.
The lemon crema on top makes for a tart kick to the sweetness of the syrup, and the granola provides a hearty topping and crunch. Don't forget to melt your butter in the skillet before dropping the batter in; it's the key for a crispy outside and a fluffy inside.