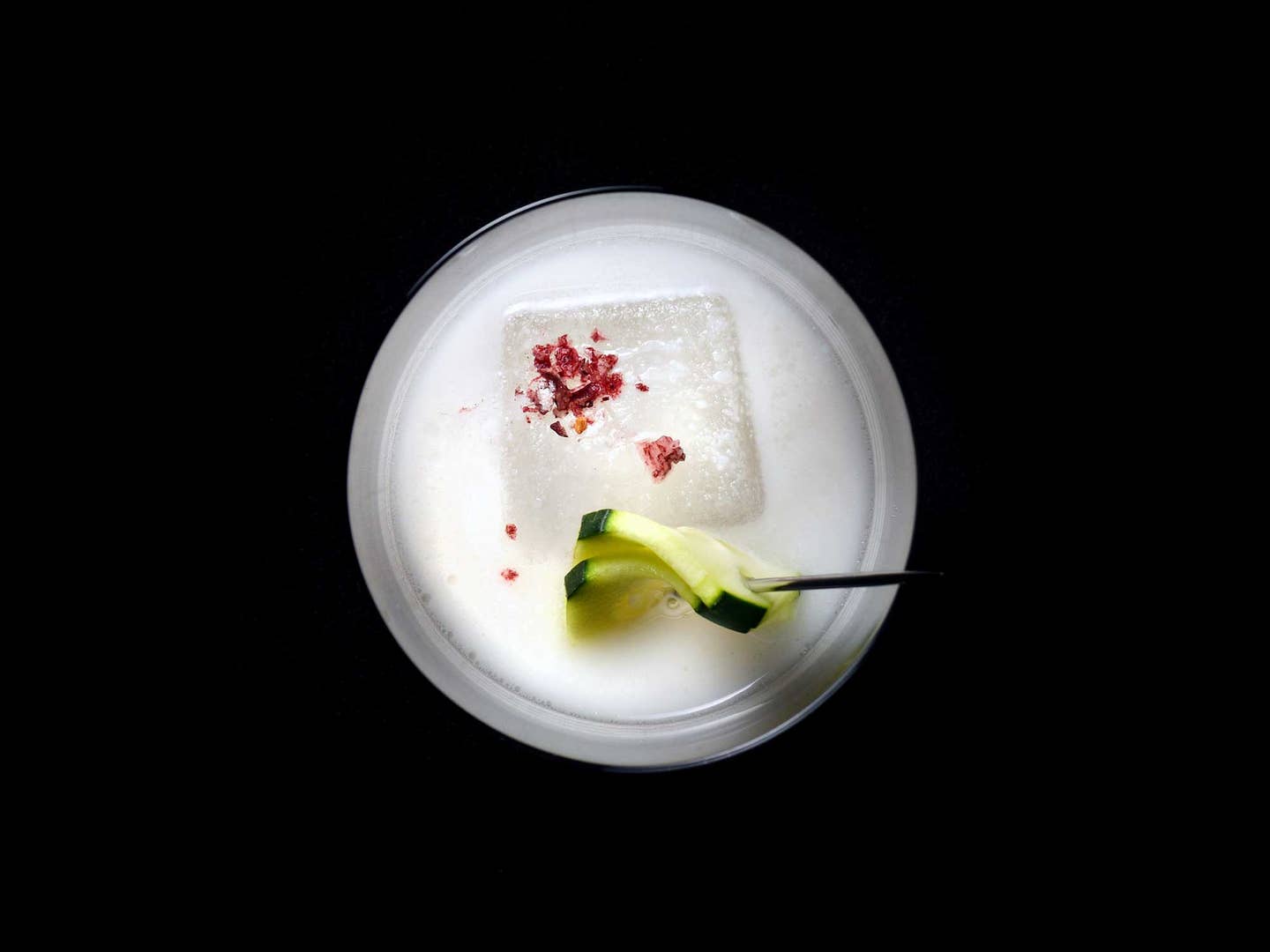 Drinks
Meet the SAVEUR Blog Awards Finalists: 6 Standout Drinks Blogs
Beer hunters, cocktail crafters, and obsessives about everything drinkable
The SAVEUR Blog Awards are here, and from a pool of tens of thousands of reader nominations we've selected 78 finalists in 13 categories. Now it's your turn to vote for a winner. Cast your ballot here early and often; you can vote as many times as you like by August 31st. Today: meet the finalists for our Best Drinks Coverage category.
These six bloggers have more than an appreciation for a good beer or a delicious cocktail. They've done the research, they've grown the ingredients, and they know exactly what you're putting in your glass.
The Blog: Good Beer Hunting's growing team devotes itself to rich, immersive, and insightful storytelling that unites the reader with the maker. They believe that the best beer in the world is a beer you care about. And as U.S. beer culture becomes the benchmark for the world, they're proud to be a passport to others, including Australia, Czech, U.K., Belgium, and more. In the past year, they've been able to take on larger projects unprecedented in their depth and aesthetics for the beer industry, including documentary work that took them from the Wallonia Valley to the white oak forests of the Ozarks.
The Blogger: Michael Kiser been writing about and working within the beer industry for over ten years as a storyteller and strategist. As the industry transformed in front of his camera, he had a front-row seat to one of the most ambitious and progressive American culinary movements in our history that so often starts with a 20-gallon pot in a garage and an insane belief that if you can build it, they will come, and they will drink it all.
The Blog: From its humble beginnings, Holly & Flora has evolved into a space where blogger Jayme Marie Henderson documents the garden-based, culinary-inspired cocktails she crafts in her home kitchen. Each cocktail she creates has a story behind it, whether it's a twist on a classic or simply a drink that stemmed from a freshly picked ingredient or a new spirit she discovered. She shares musings on life and the happenings in her garden, alongside seasonal recipes. Her hope is to inspire others to incorporate the ingredients in their kitchen or garden into their cocktail glass. Cheers!
The Blogger: Jayme is a Denver-based sommelier at a busy, landmark restaurant, where she co-curates a 700-bottle wine list and pair food and wine on a nightly basis. While her current job and the years she spent tending bar fuel her love of cocktails and wine, her true inspiration lies in her garden. It's become more and more cocktail-friendly—herbs, vegetables, fruits, and edible flowers dominate the scene. Give her a morning in the mountains with her fiancé, an afternoon with her cats in the garden, and an evening with a glass of rosé, and she's a happy girl.
The Blog: 'Smaak' is the Flemish word for 'Taste.' This blog explores the world of Belgian beer (and Belgian chocolate). There are plenty of breweries, beer firms and gueuzeries in Belgium with amazing stories and fascinating people. Belgian Smaak sets out to bring readers first-hand accounts which entertain, inform and deepen their understanding and appreciation of them all. The blog explores Belgian beer culture through high quality photography, long-form journalistic articles, resources on festivals and brands and an educational podcast comprising in-depth audio interviews with the most high profile people in the world of Belgian beer.
The Blogger: The bloggers behind Belgian Smaak are Breandán Kearney and Elisa Depypere. They met in 2010 on an earthquake reconstruction project in Peru during career breaks from their respective jobs as a lawyer in Ireland and a teacher in Belgium. They have been exploring the world of Belgian beer together since 2014. Breandán is a Certified Cicerone®, an accredited beer sommelier (UK IBD) and an international beer judge. He was named Beer Writer of the Year 2015 (BGBW) and is the Founder and Brewer at Siphon Brewing. Elisa is a qualified interpreter and teacher of languages who has studied professional chocolatier courses.
The Blog: The Hop Review gathers the best stories and perspectives of craft beer through interviews, photography, and travel. As a digital beer journal, The Hop Review focuses on longform content, to deliver industry insight–with an approachability to beer enthusiasts of all types. Since inception in 2012, The Hop Review has been fortunate to sit down with some of beer's best brewers, bars, shops, distributors and brand managers from Chicago, the Midwest and around the globe.
The Blogger: Jack Muldowney and Tom White began The Hop Review in 2012. Following years of several mediocre homebrewing attempts, they set out to better explore the craft beer scene. Beginning with Chicago, they started interviewing the folks who knew the industry best. With the addition of Nick Costa, the three native Michiganders have pushed to explore deeper topics, while furthering their interest and knowledge of craft beer (including becoming Cicerone® Certified). Cheers!
The Blog: The Stir and Strain blog is a go-to creative resource for cocktail enthusiasts, and a regular source of inspiration for design and style readers. The blog features original cocktail recipes as well as variations on classics, plus a look at what's cool in the bar world and must have accessories for the home bar. Mixing cocktails out of her home bar, host Elana Lepkowski develops drinks for everyone from the cocktail novice to the behind-the-bar professional. Stir and Strain promotes cocktail pantry DIY, and offers readers approachable recipes for syrups, bitters, and tinctures, with an emphasis on seasonal, classic, and tiki cocktails.
The Blogger: Stir and Strain's Elana Lepkowski has been mixing drinks from her home bar for years, but began blogging her original cocktail recipes in 2011. In addition to creating recipes for her site, she now creates custom cocktails for private events in the Los Angeles area, photographs cocktails for various publications (including NPR's Dinner Party Download), and will one day get around to building the home bar of her dreams.
The Blog: WhitneyA.com is where Whitney writes and hosts videos about her first love—wine—as well as booze, food, travel and entertaining.
The Blogger: Whitney A. is a sommelier turned YouTuber, on-camera host, and writer. Whitney's wine career started out with an obsession for Italian wine, which led to her earning a certified sommelier title, popping up with celebrity chefs, and working with dynamic and award winning wine programs at restaurants and in retail. Whitney was featured as one of LA Weekly's fascinating Angelenos in their 2015 People Issue, was named one of Wine Enthusiast's 40 under 40, and her former blog, Brunellos Have More Fun, won Editor's Choice Best Wine or Beer Blog at Saveur's 2014 Best Food Blog Awards.