Recipes
Carrot and Horseradish Relish
Serves

makes 3 cups

Cook

25 minutes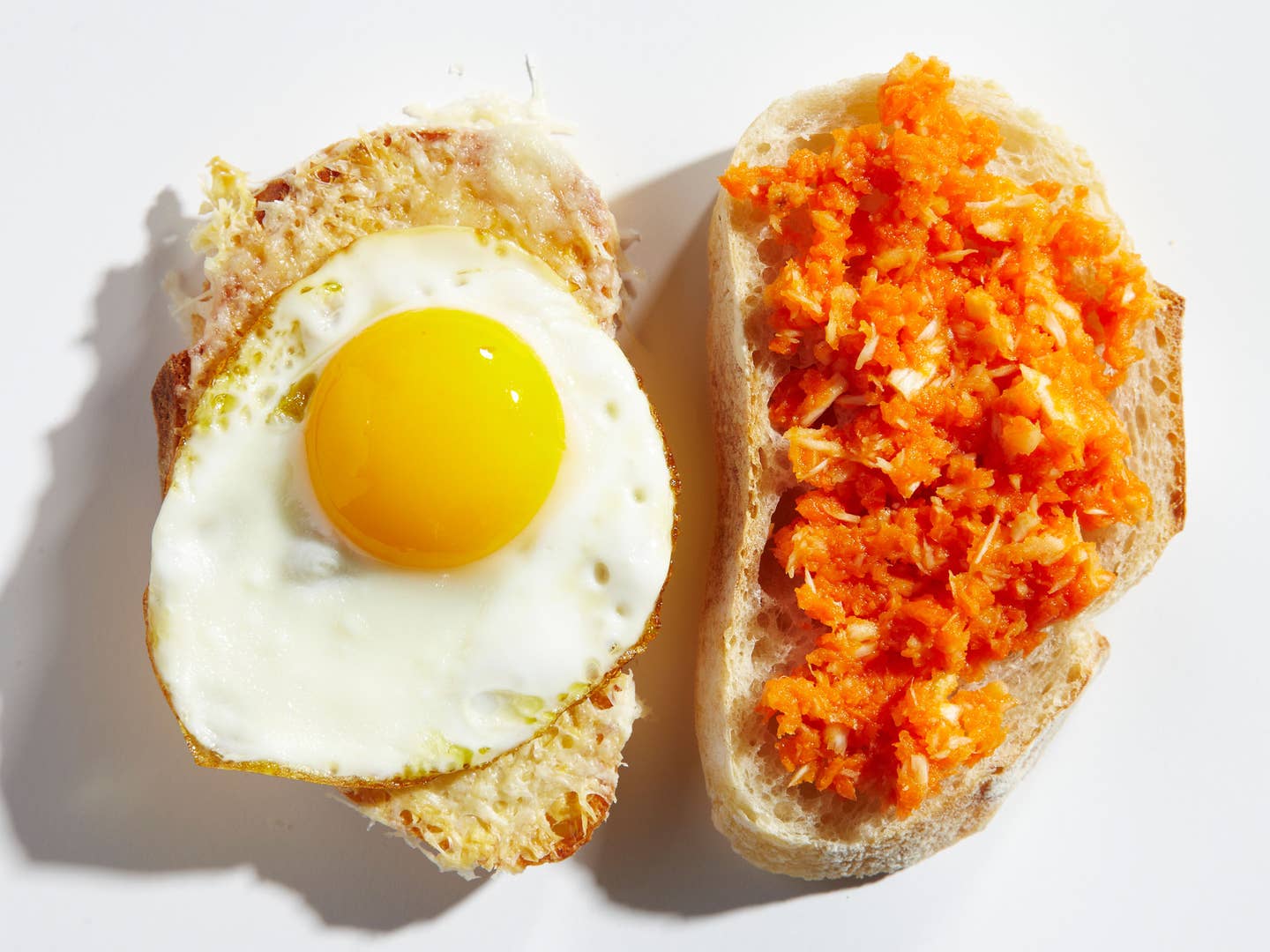 Developed to pair with gefilte fish on Passover, this condiment from Liz Alpern and Jeffrey Yoskowitz of The Gefilteria (and co-authors of The Gefilte Manifesto cookbook) is versatile beyond the Jewish holy days: Use it to add a spicy kick to scrambled eggs, a welcome bite to rich grilled cheese, or even—oy vey—as a spreadable component to a decidedly non-Jewish charcuterie platter.
Ingredients
1 lb. carrots (about 5 medium), trimmed and roughly chopped
8 oz. fresh horseradish, peeled and coarsely grated
3 tbsp. plus 1 tsp. fresh lemon juice
1 tbsp. finely grated lemon zest
1⁄4 cup sugar
1⁄4 cup distilled white vinegar
1⁄2 tsp. kosher salt
Instructions
Step 1
Place the carrots in a medium saucepan, cover with water, and bring to a boil. Cook until the carrots are just tender, about 5 minutes. Drain the carrots and transfer them to a food processor along with the horseradish, lemon juice, and zest.
Step 2
In a small saucepan, bring the sugar, vinegar, salt, and 1 cup water to a boil, stirring until the sugar dissolves, about 3 minutes. Pour the vinegar syrup over the carrots and horseradish and pulse until slightly chunky. Scrape into an airtight container and refrigerate for up to 1 week.