10 Ingredients We're Obsessed With
What's inspiring the minds—and kitchens—of some of our favorite chefs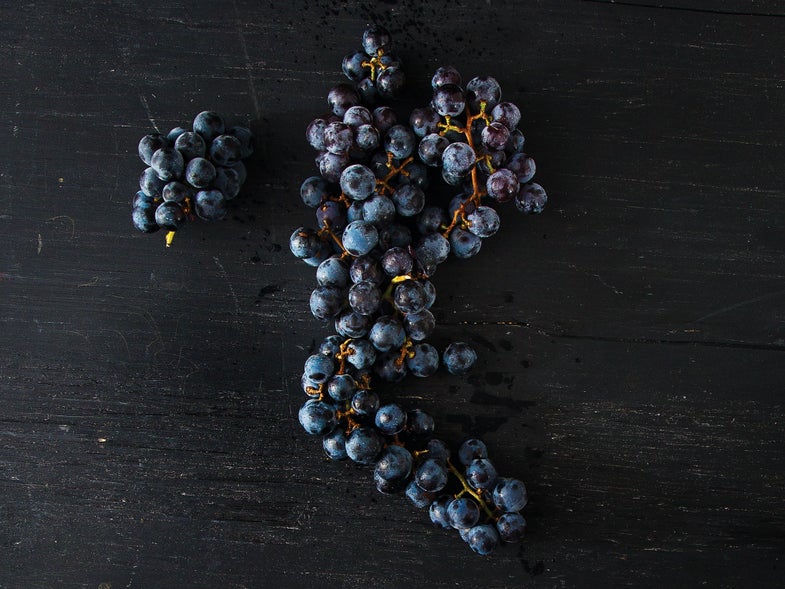 Grating horseradish feels like an Ashkenazi Jewish culinary rite of passage. I was 18 and just starting to fall in love with the kitchen when I grated it for the first time in preparation for the Passover meal. The pungent horseradish fumes filled the air, making my eyes water and throat tighten, and I wished my grandmothers had been around; surely they would've warned me, a novice, to crack a window. But a few hours later, as I sat with my friends and family around the table, I forgot all about my horseradish trauma: A little bitterness, pain, and effort were balanced perfectly by vinegar and sugar, and what a well-matched condiment for gefilte fish!
The root tastes best in springtime, when its flavor is strongest, but you can find it any time of year in specialty stores—and always buy it fresh. When left unpeeled, it'll stay firm in the fridge a good month or more. The carrot-citrus-horseradish relish I developed with my business partner, Jeffrey Yoskowitz, to pair with gefilte fish is versatile beyond Passover: It's a great substitute for hot sauce on scrambled eggs, combines perfectly when spread onto a grilled cheese sandwich, and enhances any plate of hard cheese and bread. It would make my grandmothers proud. – Liz Alpern, The Gefilte Manifesto
Get the recipe for Carrot and Horseradish Relish »
When it's rainy here during San Francisco winters and you're missing the berries and peaches, along comes a Meyer lemon. It doesn't smell anything like a regular lemon. The skin's thinner and it's more perfume-y and floral and the scent just pulls you in. And the flavor! Oh, the flavor. It has a mild version of the acidic kick that you're used to in a run-of-the-mill lemon, but with more intense sweetness, and you can taste that aromatic, floral note in anything its juice or rind touches, too.
We never had them on the East Coast, where I grew up. I'd never even heard of them. But after I moved out West and discovered them, I purposely killed the rhododendrons in our yard by yanking them out and put Meyer lemon trees in their place. I feel spoiled, having nine trees in my front yard. I stop the car and look at them sometimes from my driveway, because I can't believe that in the freak of nature that is California, they actually grow a stone's throw from my house.
Make them into a curd—you can use it so many ways. I like to sandwich it between cookies or layer it into a bowl with fresh whipped cream and crushed meringues for an Eton mess. It's great with fruit, too, or even on its own. I promise, you'll never even realize you're months away from peach season. – Pastry Chef Emily Luchetti
Get the recipe for Meyer Lemon Shortbread Cookie Sandwiches »
Cardoons were one of my paternal grandpa's favorite vegetables. He raised them in his home garden in Bellevue, Washington—they grew into these beautiful, silvery stalks that were almost 10 feet tall and would tower over me when I was a kid—and he loved them coated in a light batter and fried. Cardoons take quite a bit of work—peeling off the fibrous exterior ribs and hard green skin to reveal the meat inside—but it's absolutely worth the investment to have this wonderful thing that tastes like a cross between an artichoke, celery, fennel, and salsify, with a bitter hint of anise. Doesn't that sound great?
In Italy, especially Piedmont, they're considered a classic, essential vegetable, served with bagna cauda, swimming in rich besciamella sauce, boiled or fried, just how grandpa liked. I add them to spaghetti with olive oil and garlic, or bake them in a besciamella topped with crunchy bread crumbs and a shower of parmesan. The bitterness of the cardoons marries perfectly with the rich sauce, creating this yin and yang that is, in a word, favoloso. – Mario Batali
Get the recipe for Baked Cardoons with Parmigiano Bread Crumbs »
Sea urchin is like the butter of the sea. I don't remember if I was first attracted to its beautiful orange color or what, but I grew up in Catalonia near Barcelona, and the region is home to some of the best sea urchin, or uni, in the world. In December, January, and February, you will see it pop up all over the main markets. I started eating it at a very young age and fell in love.
When the quality is good, nothing else is needed. I always tell my staff that we must understand the value of things in their raw form. The flavors of oysters, sea urchins, truffles, those are pure flavors. We must focus on them. It's the DNA of what cooking is all about.
Sometimes you'll see sushi with a huge piece of sea urchin on top, and sure, I like that as much as the next person. But even just a little bit packs a perfect briny punch, and acts as a delicate seasoning, as in my Peruvian take on sushi, where the urchin is served on puréed potato instead of over a bed of rice. Sometimes I make scrambled eggs and I'll add just a smidge to the pan, for a very delicate hint of the sea. It's the perfect snack. – Chef José Andrés of ThinkFoodGroup
Get the recipe for Potato–Jicama Rolls with Uni »
Kale's had its time in the spotlight—watercress should get its turn. I grew up eating the leafy green mostly in soup form (my Belgian mom made loads of Belgian watercress soup), and as a chef, I love its sturdy texture and mildly vegetal taste. I love it so much, in fact, that I decided to build a contraption in back of my restaurant so I could grow it myself.
I'm infatuated with This Old House, and love building and tinkering with things, so I stayed up late one night dreaming, researching, and drawing pictures of a trout pond. Why trout? I'm a huge sustainability buff and strongly believe that chefs have a responsibility to grow things thoughtfully, and I've known for years that trout and watercress have a symbiotic relationship: The fish fertilize the plants, and the watercress (grown hydroponically) filters out the ammonia. A week later, my business partner, Dave, and I had taken out a planter in the back of the restaurant that consistently produced nothing—we tried asparagus, herbs, nothing grew—and poured concrete for our hydroponic system. I put piping in the walls, built a pump, put in a warmer and a chiller for temperature control, the works. We got the trout from this gorgeous hatchery about an hour from Montreal. Trout and watercress: I think of them as being a perfect pairing, like beef and red wine—but sustainable.
I buzz our homegrown watercress into a silky-smooth soup at the restaurant, as an homage to Mom, or put it into an egg-ricotta torte, with a little lemon juice balancing that vegetal taste. Healthy, delicious—kale should start looking over its shoulder. – Chef Frédéric Morin of Joe Beef and Le Vin Papillon
Get the recipe for Watercress and Ricotta Torte »
Sunchokes are one of the few ingredients that grow here in North County Dublin, and they grow like weeds—keen gardeners find themselves getting annoyed because they'll get upward of 75 shoots from one plant! It's a classic Irish situation: Foods that were once considered run-of-the-mill—like potatoes or cheaper cuts of meat—are in fact our best foods, and there they are, right in front of us. For years the Irish have shunned sunchokes (also known as Jerusalem artichokes), but over time they've become beloved. I've served them to customers who get confused and think they're potatoes at first, but once I explain that it's an entirely different vegetable, they approach them with a new, open palate. It's a real educational experience.
Their earthy, nutty quality works beautifully with tahini and lemon, so our chef, Ian Connolly, likes to blend them into a hummus, and serve it with a drizzle of paprika oil and a hot pile of crisp baked sweet potato wedges for dipping. We've had it at The Woollen Mills since we opened—there'd be a riot in the streets if we took it off the menu. – Restaurateur Elaine Murphy of The Winding Stair, The Woollen Mills, and The Washerwoman
Get the recipe for Sunchoke Hummus »
Red wine vinegar is at the heart of my cooking. As I got older, I learned that a clash of tastes in your mouth is better than harmony. And vinegar makes for a big clash—it's strong and powerful. Mix it with herbs, olive oil, garlic, and pow!
Fifteen years ago, some friends from Genova gave me an Italian mother—not someone's mom, but rather a black ball of bacteria that you place in a bottle in a dark place to transform red wine into vinegar. It doesn't look very romantic, but it makes vinegar that is tangy and extremely sharp, with a good aftertaste, just like wine.
I'll spray a little onto grilled fish from a bottle I keep expressly for this purpose, to create a pleasant dissonance between the sweet, elegant flesh and the harsh, tangy vinegar. Or I'll pour it on hot sliced potatoes, then add chopped black olives and anchovies for a perfect touch of briny saltiness, with an endnote of vinegar. It's like with hollandaise or béarnaise: The butter makes each bite harmonious and delicious, but lingering at the end is that acidic sharpness. – Chef Francis Mallmann of Los Fuegos
Get the recipe for Vinegar-Marinated Potatoes with Olives and Capers »
Celery root is ugly, sure, but of all the root vegetables in the markets come winter, I find it to be the most versatile. It's particularly well-suited to heavy preparations—throw it into a stew or braise and it will retain a nice texture—but I like it just as much julienned raw, its creamy celery flavor marrying perfectly with sweet apple in a bright salad. I love the challenge of making something light and delicious when it's bleak and cold out.
Celery root was the first vegetable I started cooking in a professional setting. Fresh out of college, as a prep cook at Union Square Cafe in New York City, I'd start each day cutting the knobby bulbs into perfect cubes and then roasting each to a golden brown color. It was eye-opening: I'd never paid attention to a vegetable like that before, such care and dedication going into a tiny cube that got tossed into a smoked chicken salad people scarfed down at lunch. It taught me, perhaps more than any other vegetable, the value of care in the kitchen. – Chef Dan Kluger
Get the recipe for Celery Root Salad with Apples and Parsley »
My family has a big old house on Martha's Vineyard, no heating, nothing fancy. Growing along the perimeter of the lawn are these wild Concord grapes, the kind of grapes that taste like grape jelly or Welch's grape soda, truly grapey grapes (it's no surprise Concord grapes are used to flavor most grape candies). As a kid, no one really ate them because the skins are a bit tannic and they have those great big seeds. But at some point in my career, I said, "Wait a minute—these are Concord grapes! We have to use them!"
These days, my mom will send me photos of what they look like on the property so I can determine when, precisely, I should come and start picking. It's a late summer through mid-fall affair in New England, and after her call, I'll drive there, get the ladder out, climb up, and pick buckets and buckets, which I bring back to my restaurant. I like making dishes that showcase a given fruit's flavor without masking it much, and I've found that one of the best ways of utilizing my grape haul is to turn it into a granita. Not only is it super simple to make; it brings me back to the days of snow cones and slushies, in the very best way possible: sweet, tart, fresh, very much of New England. – Chef Tony Maws of Craigie on Main and The Kirkland Tap & Trotter
Get the recipe for Concord Grape Granita »
One day a few years ago at Cúrate Bar de Tapas, I got in some fatty pancetta ibérica and was looking for a novel way to serve it. My husband, Felix, was born in Spain and is a bit of a pimentón, or Spanish paprika, fiend. As long as I've known him, he's loved it for its smokiness (pimentón is made of ground smoked chiles), and he uses it on just about everything. So that night I decided to channel Felix and sprinkle some pimentón on top. I couldn't stop eating the pancetta ibérica. Even the hint of smoke from the spice transformed the meat into something extraordinary. And after that moment, I started putting pimentón on everything. Like husband, like wife.
At Nightbell, my Southern-American spot, we put it in the dredge for our fried chicken, and it's perfect in collard greens. I've realized, over the years, that it's great at almost any stage of cooking: finishing a dish, marinating or braising meats in it, rubbing it all over vegetables and throwing them on the grill. It gives anything—Southern boiled peanuts, Spanish ham, conejo en salmorejo (a braised rabbit dish from the Canary Islands and one of Felix's favorites)—a pleasant woodsy quality, deep and rich and complex. Keep it in your spice cabinet to ward off a boring dinner. – Chef Katie Button