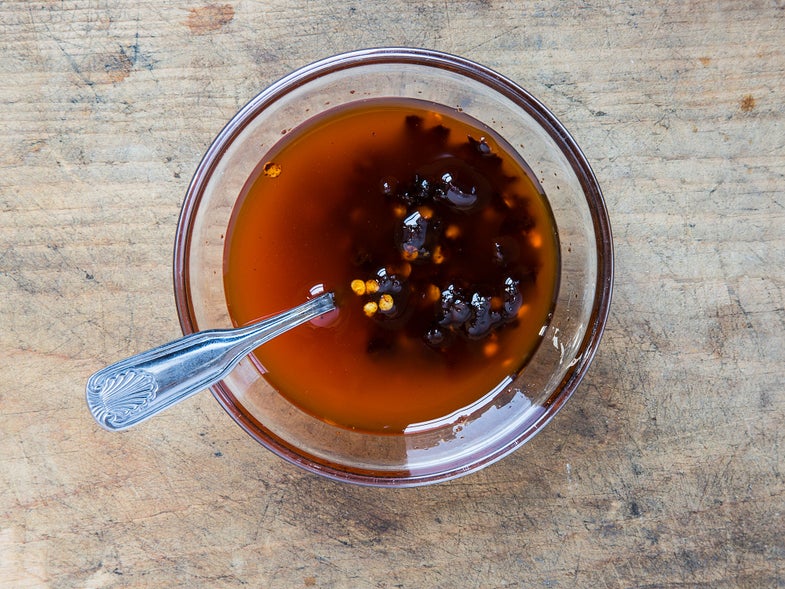 Use this fiery, smoky sauce to slather a gleaming Grilled Seafood Tower, to amp up ketchup for kicky burgers, or spoon a little over eggs for a breakfast that will truly wake you up.
Featured in: The New Grilling Essentials
Yield: makes 1 cup
Time: 5 minutes
Ingredients
2 dried chipotle chiles
2 dried guajillo chiles
2 dried pasilla chiles
1 tsp. brown sugar
1⁄2 tsp. kosher salt
3⁄4 cup canola oil
Instructions
Heat a 12-inch cast-iron skillet over medium-high; cook chiles, flipping once, until toasted and fragrant, 3–4 minutes. Remove the stems and add the chiles to a small food processor with brown sugar, salt, and 2 tbsp. water; purée until coarse. Stir in canola oil.