Culture
The Coastal Village That Runs on Breakfast
In this outdoorsy haven for early birds, the idyllic scenery is matched only by the morning food scene: pistachio croissants, egg-stuffed Cubanos, and the best French toast of your life.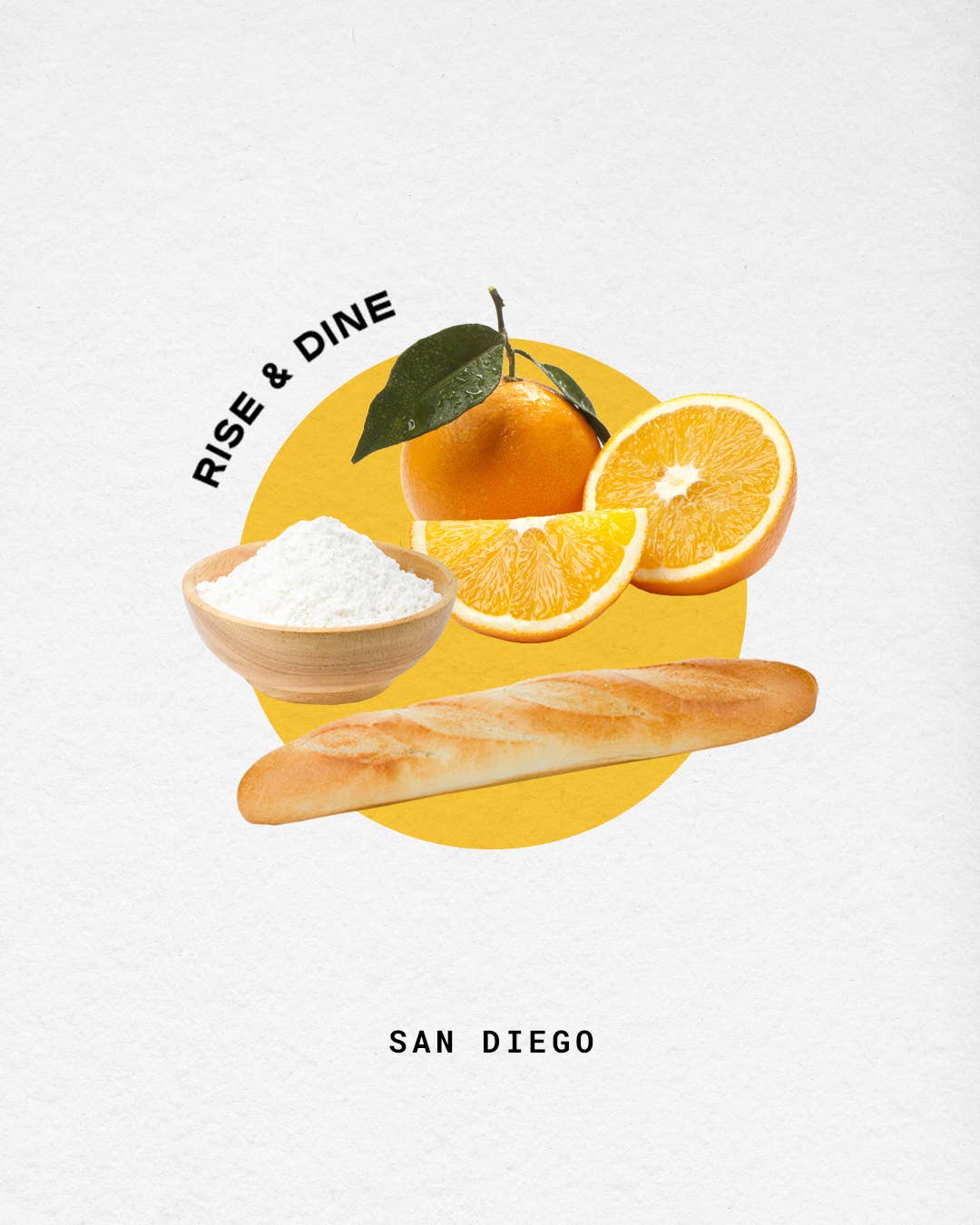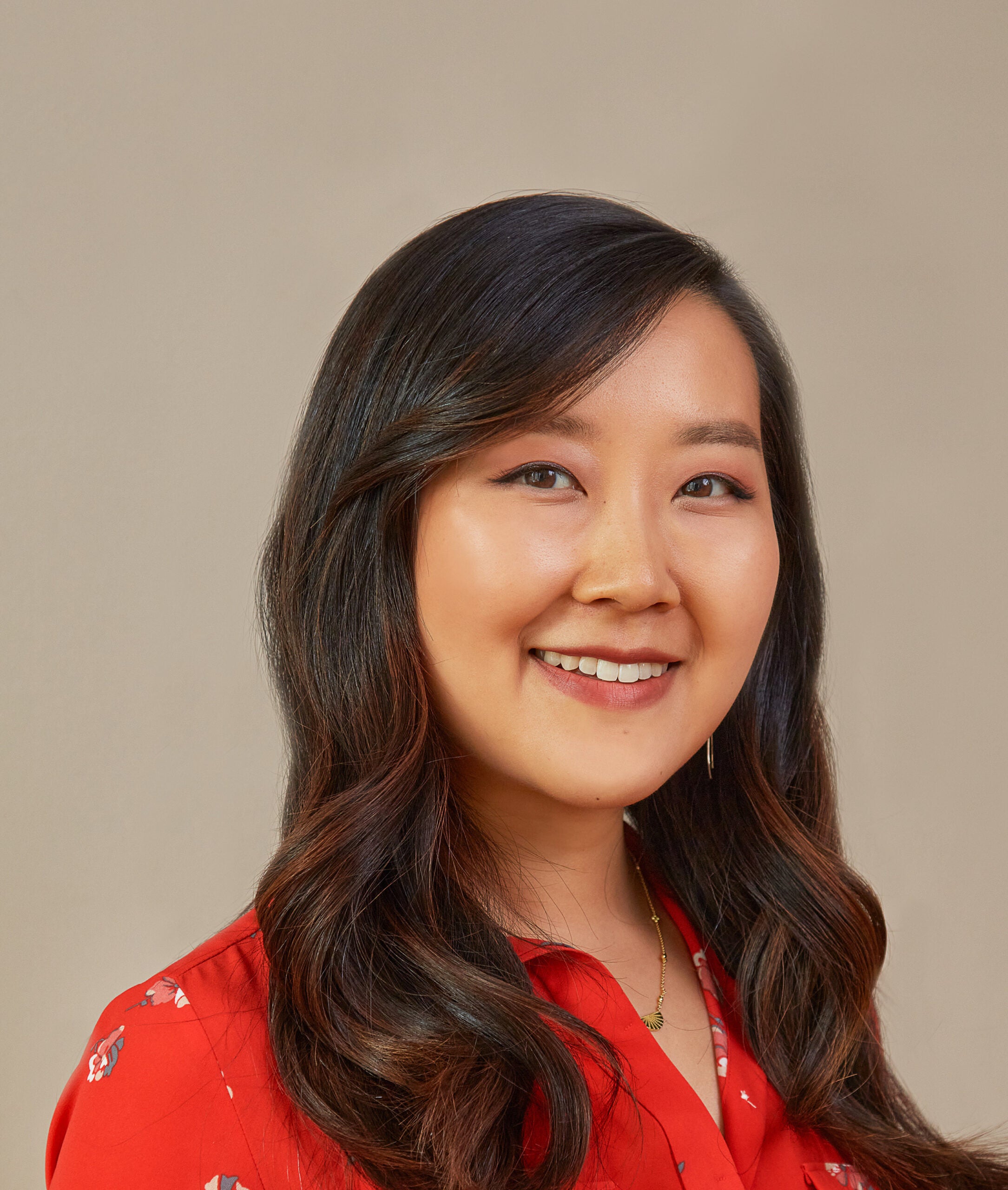 ---
Rise & Dine is a column by SAVEUR Senior Editor Megan Zhang, an aspiring early riser who seeks to explore the culture of mornings and rituals of breakfast around the world.
As our car wound along the coastline, I glanced at the time. It wasn't nine in the morning yet, but the sandstone bluffs surrounding the beach at La Jolla Cove were already packed with beachgoers and birdwatchers. Sea lions sunbathed in the sand, while snorkelers bobbed in the ocean.
Growing up in Northern California, I'd been to San Diego many times. La Jolla, a community known for its golden beaches and protected marine life, always seemed to exhibit picturesque suburban life. I wondered aloud to our Uber driver, David, if mine was merely an outsider's oversimplified perception. He told us he'd grown up in the area and raised his daughters here: "Everybody knew everybody. We didn't knock on the door—we just walked in the house." As we drove on, he pointed out his childhood friends' homes. "Everything closes early at night though," he added. "Everyone's an early bird."
What La Jolla may lack in nightlife, though, it makes up for in vast breakfast options. As if on cue, David dropped us off at the end of a line stretching down the sidewalk outside a local bakery. Early-to-rise La Jollans, it appeared, are zealous about their first meal.
A wait is the norm at Wayfarer Bread, a bake shop founded by Crystal White, an alumna of San Francisco's famed Tartine. The small bakery churns out baguettes, English muffins, cinnamon buns, sweet and savory scones, and seasonally inspired croissants——black sesame and passionfruit in late summer, plum and hazelnut for autumn, and housemade marmalade and pistachio during winter. "Everyone likes to get up, seize the day here. Surf, swim, bike, run," White told me. After relocating to San Diego to open her business, the habits of her fellow townspeople, coupled with the demands of running a daytime cafe, quickly turned her into a morning person, too.
Gripping our Americanos and a box of pastries, my boyfriend and I headed in the general direction of the ocean, until we spotted a secluded bench at the end of a cul-de-sac overlooking the water. A group of guys in flip-flops and board shorts strolled past. "That pistachio croissant is so good," one of them said, nodding approvingly as I took a bite and brushed crumbs from my chin.
A couple blocks away, Dodo Bird Donuts opened recently as the daytime complement to the splashy new restaurant Paradisaea, in part to meet the local breakfast demand. Like Dodo Bird's dinner-focused sister spot, the locally-owned café nods to the area's coastal ingredients and Mexican influence. Energizing sips like sea-salt-infused mochas and lattes featuring cajeta (Mexican caramel) made with goat's milk promise a well-fueled morning hike or dip in the ocean. A rotating donut line-up from Paradisaea's chef Mark Welker, who previously helmed pastry at Eleven Madison Park in New York, features flavors like horchata, starring a cinnamon-scented cream filling; maple, topped with a coffee cake crumble; and matcha, with a tea-scented glaze. In the mood for something savory, I zeroed in on the breakfast sandwich roster and chose a Cubano-inspired number: rosemary-infused prosciutto, gruyere, dijonaise, bread-and-butter pickles, and eggs from a local purveyor. Washing it down with a matcha latte, I remembered that everything tastes better—and becomes breakfast-appropriate—with an egg on it.
After two morning meals, we needed a stroll, and traced the coastline back toward La Jolla Cove. I knew we were getting close when I could make out the distant sound of a lifeguard and his megaphone warning beachgoers to avoid approaching the sea lions. By the time the marine mammals were in view, we'd worked up an appetite for one more breakfast.
Brockton Villa Restaurant opened its doors in the '90s, after the family behind the local company Pannikin Coffee and Tea renovated the beachfront bungalow into an eatery. Megan Heine, daughter of the Pannikin family, fell in love with the storied architecture and ocean-facing hillside, and took over the restaurant in 1994—exactly a century after the property was built. Today, a menu item served since day one remains the restaurant's most popular: Heine's famously soft and custard-like French toast, the inimitable (and trademarked) Coast Toast. "We grill the bread first, brown it, and then we put it in the oven to order, so it poofs up like a soufflé," said Heine, explaining how the kitchen achieves the remarkably pillowy texture.
As we ate our toast on the balcony and watched the beachgoers below, I caught snippets of conversation between patrons and waitstaff. "How was your daughter's school year?" "The new sitter is great, thanks for asking." Later, I told Heine how our Uber driver had enthusiastically given us an impromptu tour of the area to showcase its small-town-within-a-big-city character. "Was he wearing a bow tie?" she asked, and I nodded. "Yeah, I know him," Heine said with a laugh. Serendipitous? Maybe—or just what one would expect in La Jolla.
Though many of the community's longtime families have stuck around, she told us, the everyone-knows-everyone vibe is evolving. "I have seen decades of change," said Heine, who also owns Beaumont's, a dinner spot in La Jolla, with her husband. "The downtown La Jolla that I knew growing up was all locally owned single stores—everything from children's clothing stores, to the drugstore." Over time, as San Diego's economy, population, and real estate costs grew, some of the locally owned businesses that once dotted the main thoroughfares of Prospect Street and Girard Avenue closed up shop, and chains like Banana Republic moved in. However, many of these big-name stores wound up closing, too. "The cost of the rent, and maybe the seasonality of the town—they weren't able to survive like they do in a mall setting," Heine speculated.
Yet, amid the ebb and flow of growth and change, many longtime family-owned eateries never left. The third-generation breakfast haunt Harry's Coffee Shop, dating back to 1960, bills itself as "La Jolla's oldest diner," dishing up morning classics like oatmeal pancakes and carne asada breakfast burritos. The Cottage, established in 1992, continues to draw weekend crowds with coastal California brunch fare: crispy crab cakes sandwiched between sourdough, shrimp omelets with poblano peppers, and Mexican-inspired eggs Benedict topped with chorizo and cotija cheese.
Today, though the downtown area is still home to some chain stores, Heine said she feels as though the neighborhood is gradually returning to its former character. "It seems like it's going back to a bit more unique stores and smaller businesses," she noted, listing off some of her favorites. "Wayfarer is fantastic. Crystal, the woman who owns it, does a really great job." When I admitted that I'd visited earlier for my first of three breakfasts that day, Heine's eyes lit up. "Oh, you were already there? Yeah, I love that pistachio croissant! I walk there from my house to get it."
After a lifetime in La Jolla, Heine said she can't imagine living anywhere else. I don't blame her—Brockton Villa's balcony boasts one of the neighborhood's nicest views, overlooking La Jolla Cove with an exceptional front-row seat to nightly sunsets. "We joke that it's sort of like the Nature Channel. You can just watch everything right here," she said.
It's hard not to dream idyllic suburban dreams in a place like this. During another weekend getaway to San Diego back in 2020, we drove to La Jolla to watch the sunset. Half of the city, it seemed, had done the same. After finally hunting down a parking spot, we navigated on foot through socially distanced picnic blankets and sat down in an unoccupied patch of grass. As the red sun inched toward the ocean, the crowd's chatter fell to a hush. Finally, the star creeped its way below the horizon, leaving a flare of iridescent clouds, fuchsia and lavender, streaked across the sky.
San Diego surely has awe-inspiring sunsets, but they're matched by an equally arresting phenomenon on the flip side. Back before Wayfarer had a brick-and-mortar location, White would frequently spend the whole night baking, then bring the pastries to pop-up locations as the sun was coming up. One spot was by the beach, so she'd take a break there and watch the sunrise on Ocean Beach Pier. "I remember one sunrise was so gorgeous that everyone in the water started cheering and clapping," said White, recalling how amazed she felt that this was her home. "It was breathtaking."