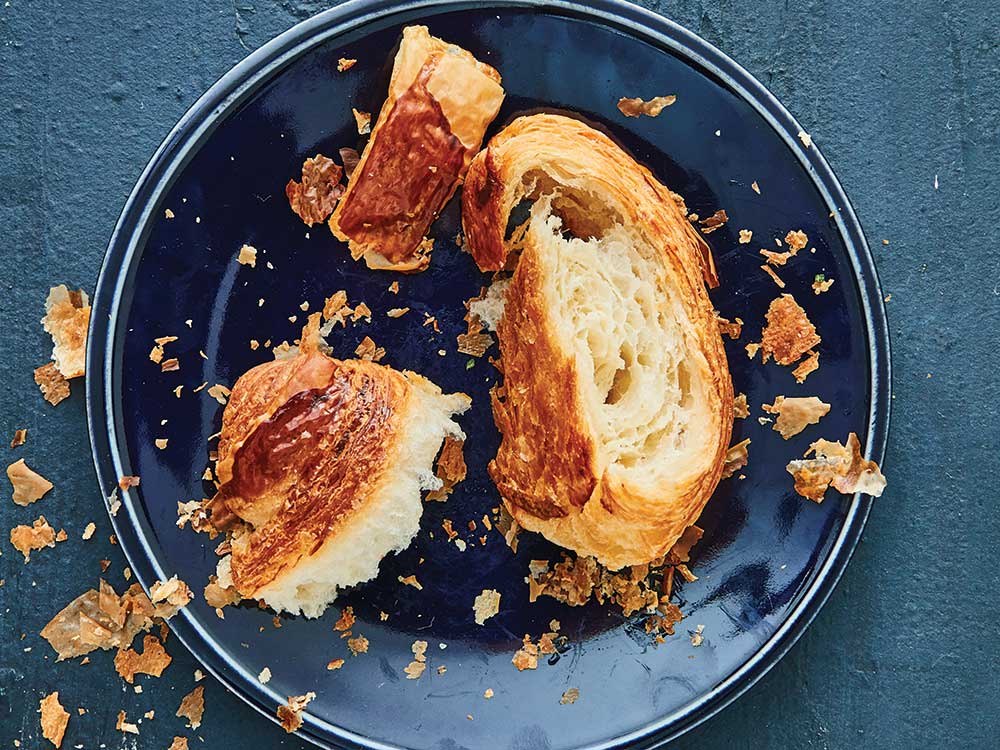 Techniques
How to Make the Best Ultra-Buttery Croissants
Fermented and layered with loads of butter, Tartine's signature croissant dough is the building block for so many more flaky twists, buns, and danish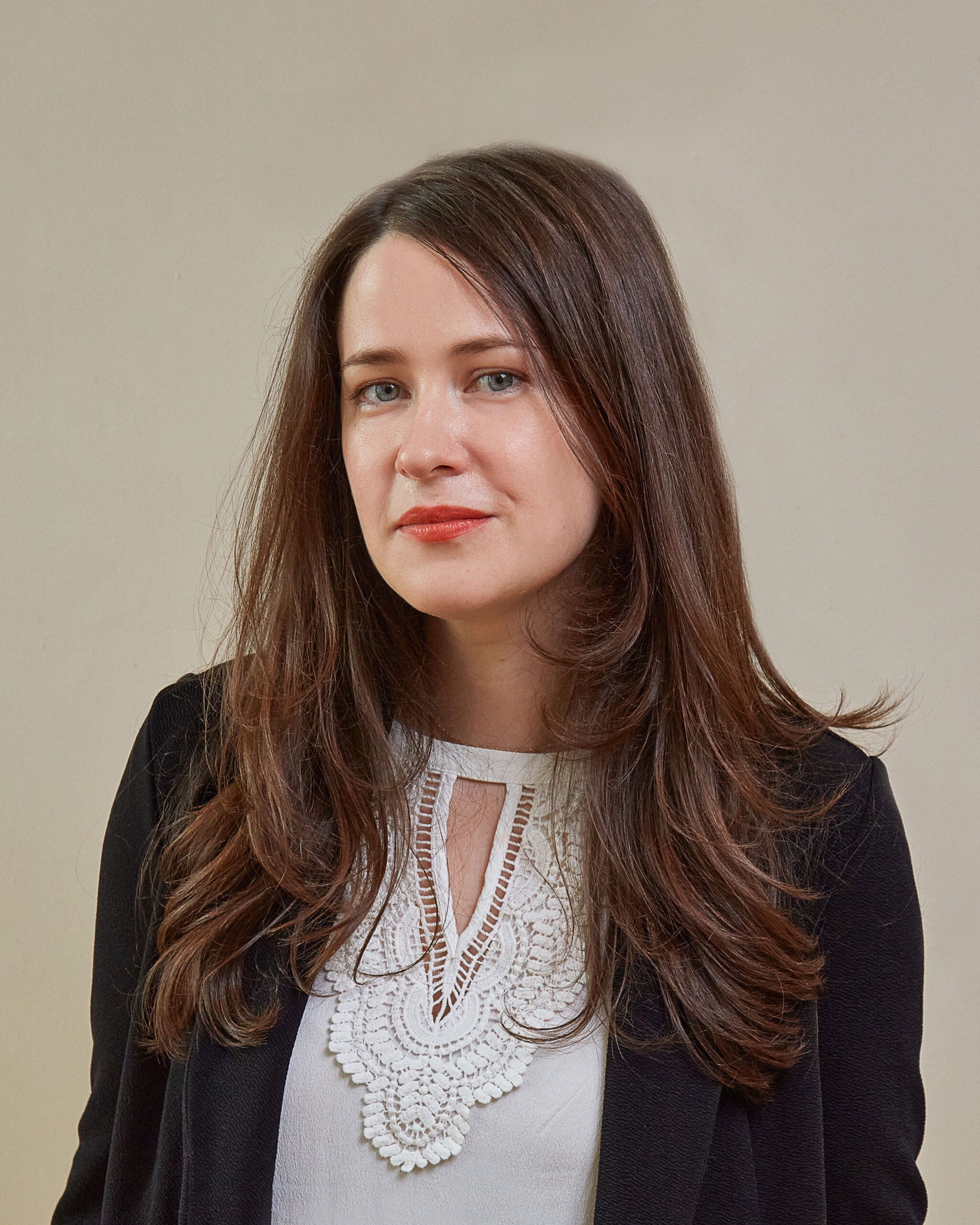 ---
Baker Chad Robertson does two things to croissants better than anyone in America. First, he effortlessly deploys the French cwa-ssahn pronunciation without sounding pretentious. But more important, he serves 200 perfectly crisp but chewy croissants a day fresh, within an hour of leaving the oven, to the bakery's ravenous fans. They've been snaking around the block of his original San Francisco bakery for two decades and his new location, Tartine Manufactory, for a little over a year. "Croissants are an impressive feat of engineering," Chad explains, while tending to loaves of sourdough in the massive oven that sits front and center of Tartine Manufactory. "For ours, we strive for a moist center and caramelized crust. When you bite into one, it should have some weight but also just shatter."
Tartine's weapon for nailing these contrasts is its master dough, which Chad and his team are constantly perfecting. They found that laminating with high-quality, high-fat butter helped prevent the pastries from cracking in the oven, while adding richness. "People think the flavor just comes from butter, but a lot of the flavor in croissants comes from fermentation," Chad says of the process by which yeast converts sugar to carbon dioxide and flavorful acids. The Tartine team relies on a preliminary fermentation called a poolish that uses packaged yeast; along with quickly developing flavor, the technique makes the dough easier to roll. "By fermenting this kind of dough, you can do almost anything," explains Fausto Echeverria, who leads the team responsible for all viennoiseries, pastries made using yeasted doughs. "This fermented dough is much easier to form into shapes," Fausto says. "It also tastes neutral, so you can add sweet or savory ingredients." The same dough they use for croissants is molded into eggy breakfast buns and their beloved orange and cinnamon-scented morning buns.
That's to say by rolling out, beating, and laminating your own pastry dough at home, you aren't just rewarded with a fun project that brings folks together in the kitchen and decadent croissants that have seemingly endless layers. You're also creating a buttery blank canvas for other baked goods. Use it for display-ready pinwheel danish topped with seasonal fruit, extra-flaky pigs in a blanket, or one of the following recipes, developed for us by the pros at Tartine.
"Americans think there's this thing called a 'French croissant' but the truth is there are thousands of varieties and characteristics throughout France. Some are denser, some are flakier, some are lighter or darker and crispy with a chewy texture inside. And when they're great, they're so decadent and satisfying you don't even want another. I'm not an advocate for the Parisian binge-eating-croissant vacation." —Tartine's Chad Robertson
How to Bake like Tartine at Home
A 15-year employee of Tartine, Fausto Echeverria started as a dishwasher and worked his way through all of the stations in the kitchen before heading up croissant production at Tartine Manufactory. His team turns out over 200 of their signature croissants a day with the help of futuristic Swedish ovens, a mega-size spiral mixer, and a dough sheeter. When baking with his young kids at home, Eche­verria makes pastries that are almost as perfect by following these steps.
Check Your Proofs Professional bakers often let pastries made with yeast-leavened dough rise in warm, humidified cabinets known as proof boxes. If your kitchen is cool and dry, fake your own by setting your tray of shaped pastries in a large cooler or covered plastic bin beside a dish of hot water. This will prevent the surfaces from drying out and cracking and allow the tender dough to stretch evenly as it rises. Don't overproof; if the pastries have fully inflated and started to fall again, they will bake up flat and misshapen.
Optimize Your Oven Tartine bakes in a rotating convection oven that eliminates the need to open the oven to rotate during cooking. Echeverria re-creates the convection effect at home by adding a low, wide dish of water on the floor of the oven during preheating. The rising steam encourages heat and air movement and ensures a more even bake. The other key to consistency: Leave the door shut until the pastries have a good amount of color. Otherwise, they tend to fall before their shape is set.
Keep Things Fresh By Tartine's standards, croissants have an extremely short window of acceptable freshness. At home, Fausto proofs and bakes only what he intends to serve that day. Unproofed, raw pastries can be frozen and packed in resealable plastic bags. The night before you plan to bake, transfer the frozen pastries to a parchment paper–lined sheet tray, tent loosely with plastic wrap, and thaw in the refrigerator.
Don't let an inch of dough go to waste. Instead of smushing the scraps together to form wonky croissants, turn them into these cheesy twists. Cut the trimmings from croissant dough into rectangles, spread one side with crème fraîche, and slit down the middle. Flip one short end of each rectangle through the opening twice. Proof just like the other danish, sprinkle generously with Gruyère, then bake at 400° to a crispy, golden brown.