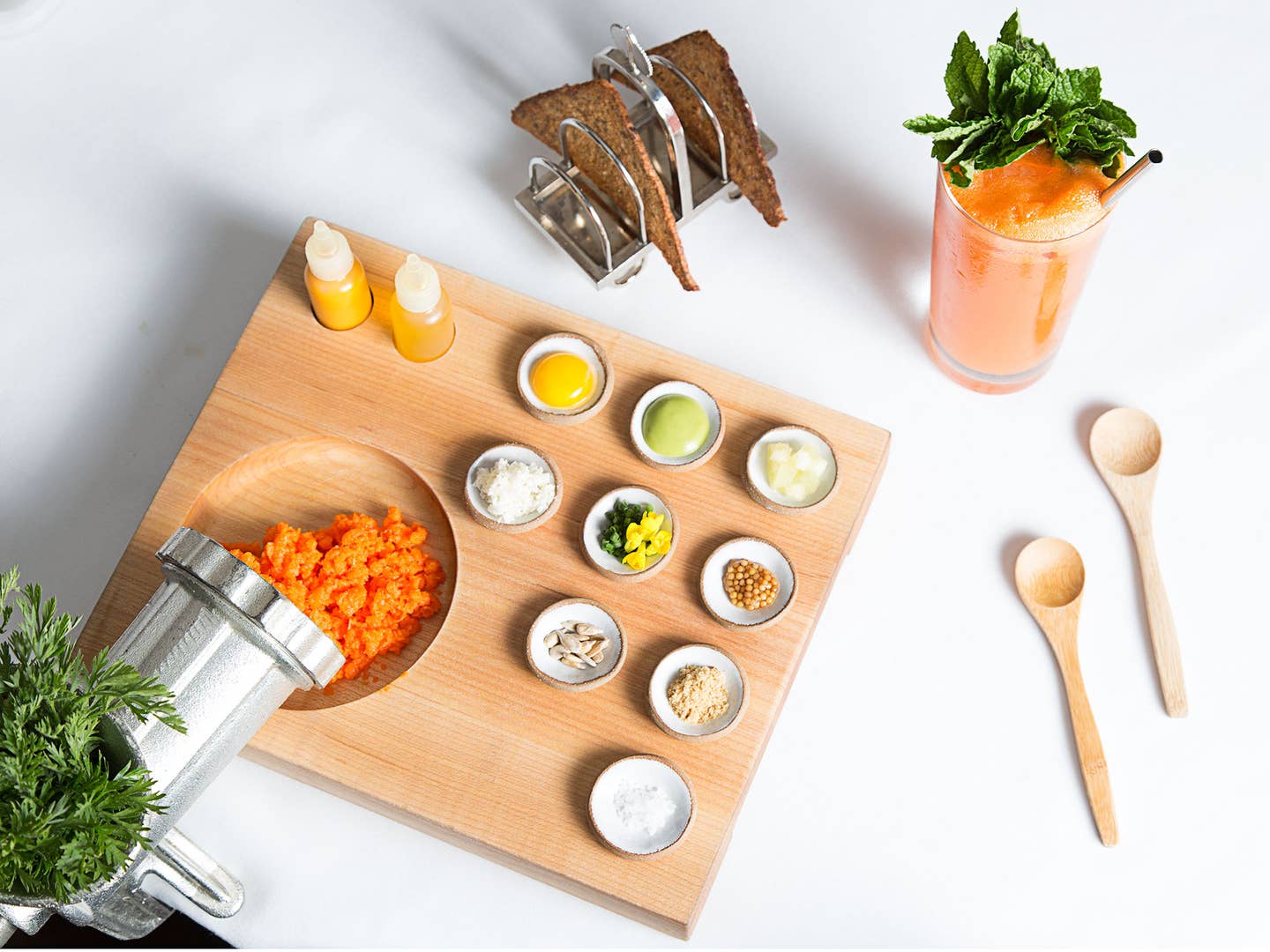 Drinks
Behind the Menu: Eleven Madison Park's New Cocktails Have Culinary Counterparts
Six new boozy beverages side-by-side with the dishes that inspired them
Ever since Daniel Humm took the reins of Eleven Madison Park's kitchen in 2006, the fine dining destination in a former bank on Madison Square Park has received countless accolades. The restaurant seems to excel in every category: unparalleled service (the maître d' is known to google diners before they arrive to personalize his greeting); impeccable presentation (each dish is served with specific flatware and its own handmade ceramic plate or bowl by Jono Pandolfi); creative, exquisitely executed dishes; and an excellent beverage program.
This spring, instead of planning a seasonally-driven cocktail menu separate from a seasonally-driven dinner menu, Bar Director Leo Robitschek has used the latter to inspire the former. So drink recipes draw on the flavor profiles of peas in buffalo yogurt, or duck with rhubarb purée. The result: delicious, playful drinks that look and hint at the sweet and savory counterparts that inspired them. This direct collaboration between kitchen and bar may seem overly orchestrated, but it reflects Eleven Madison Park's obsessive attention to detail and the conviction that every component combines to create a singular experience. The cocktails are not necessarily intended to be drunk alongside their edible partner: cocktail pairings with each course may not be an option yet, but we think they certainly should be.
Ahead, six springy drinks side-by-side with their counterparts from the kitchen.