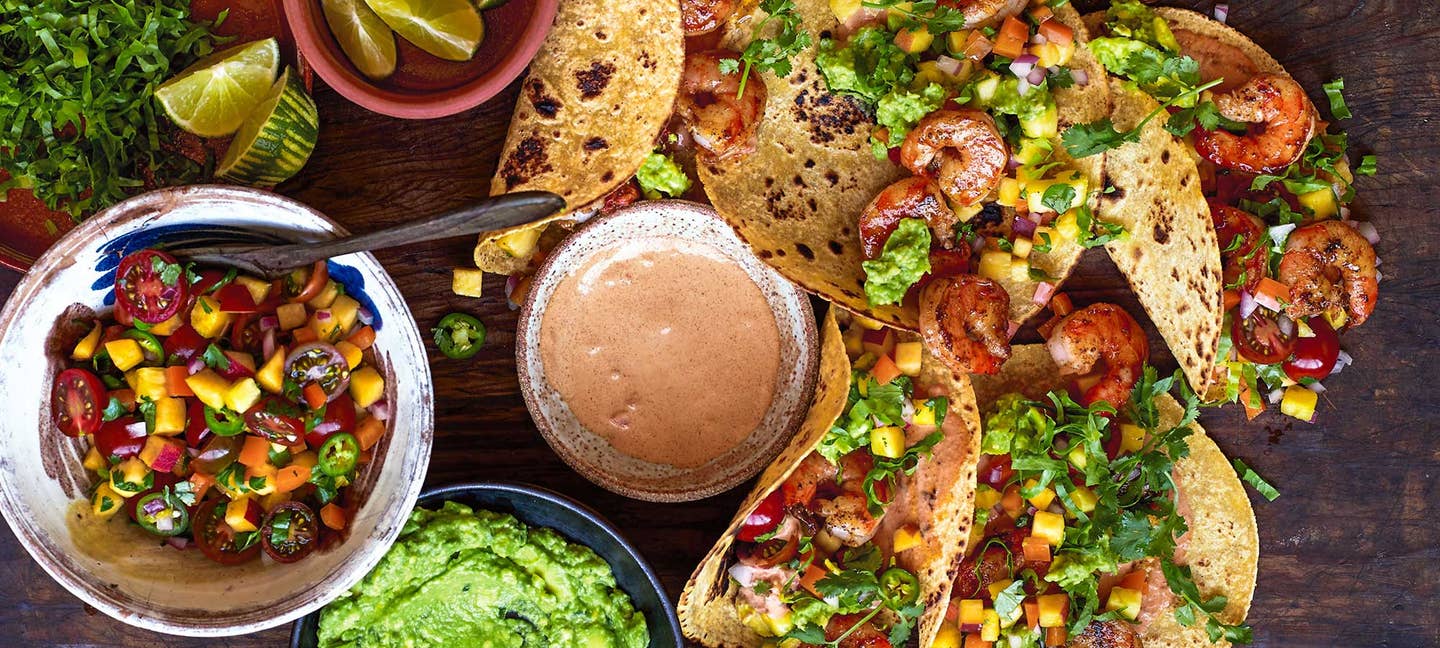 Shopping & Reviews
For a Cookbook's Best Tricks, Head to The Back of the Book
Dorie Greenspan's collection of stealthy, multipurpose flavor boosters open the door to better home cooking
We often think that professional chefs have a one-up on us home cooks—and in many ways they do. They've had someone teach them knife skills, for example, and they've been put in situations that taught them discipline of execution under pressure. But even the greatest restaurant chefs have something that you can have right now—without having to perfectly sear six steaks while a hungry table is waiting. They have kitchen ninjas.
Maybe they don't call them that, but "kitchen ninjas" is how I like to think of them. They're back-pocket stealth players of flavor and texture that can elevate an otherwise simple dish to extraordinary heights. Beyond MSG and butter, two of the most famous, there are spice blends, syrups, dressings, and homemade condiments to consider—all those short recipes without pictures that litter the back of most cookbooks which many of us are inclined to skim over. While it's tempting to leave them out, or substitute them for something store bought, in her newest cookbook Everyday Dorie, author and master cook Dorie Greenspan shows that they might just be the keys to unlocking your creativity at home.
"Condiments are really important to us as cooks," Greenspan says. "I remember the first time I went to Julia's [Child] house, we had tuna sandwiches for lunch. When I've told that story, the main question I've received is 'what mayonnaise did she use?'. Of all the things that you might want to know about that moment, that was the question."
Take, for instance, her recipes for Lemon "Goop" and Syrup (essentially a sweet-salty jam made with whole lemons, sugar, and salt), and her Store-Bought Mayo Mix-Ins. These are simple recipes that you make once and keep in the fridge to use at any moment. Make them soon, and they can up the ante on anything from Thanksgiving leftovers—here's looking at you turkey sandwich —to that whole fish you purchased with enthusiasm but are now unsure what to do with.
Greenspan's first tip to really making the most of her mayos and that "goop" is simply to "remember that you have it, and try to remember what it tastes like. So often we have that ingredient that we buy for a recipe and then never remember it's in our kitchens. Or we make that one sauce for a dish but don't see how it could be used in something else."
For the mayos, the book has three options to add to your fridge: a Korean-Style Mayo with gochujang, soy sauce, and sesame oil; a Ponzu Mayonnaise Sauce with ponzu (a classic Japanese citrus-based condiment) and harissa paste, and a Chipotle Cream that's exactly what it sounds like. Coat chicken breasts in any of these before grilling, smear on fish before you wrap in foil and place in the oven, add a dollop over green beans or asparagus, and then figure out where you'd like to incorporate them next based on your own favorite recipes.
That lemon sauce, she says, "is such a variation of lemon that it tastes very new. It's like the flavor of Moroccan salty preserved lemons, but sweeter," she says.
In the headnote for that recipe, Greenspan mentions that the "goop" discovery came while dining in Paris. She tasted something like that next to a tuna, and then again with fish another time at Paris bistro Les Enfants Rouges. It was on that second taste she requested the recipe, the chef obliged, and then she played with it until she came up with a version that worked in her own kitchen. She has since used it on seafood, roasted beets, tuna and chicken salads, and even slathered on pork.
"The more you use these, the more you know how to use them next," she says. So next time you're flipping through a cookbook, pay close to attention to those little recipes in the back. It might take some extra time to whip up a homemade condiment or spice blend, but once you've got it, you'll have an arsenal of secret weapons to getting creative at home and discover layers of flavor that truly satisfy.
Stephanie Burt is the host of The Southern Fork podcast, a contributor to Saveur, and an enthusiastic cookbook collector.