Drinks
White Russian
Channel The Dude with this smooth, sweet vintage cocktail that only calls for three ingredients.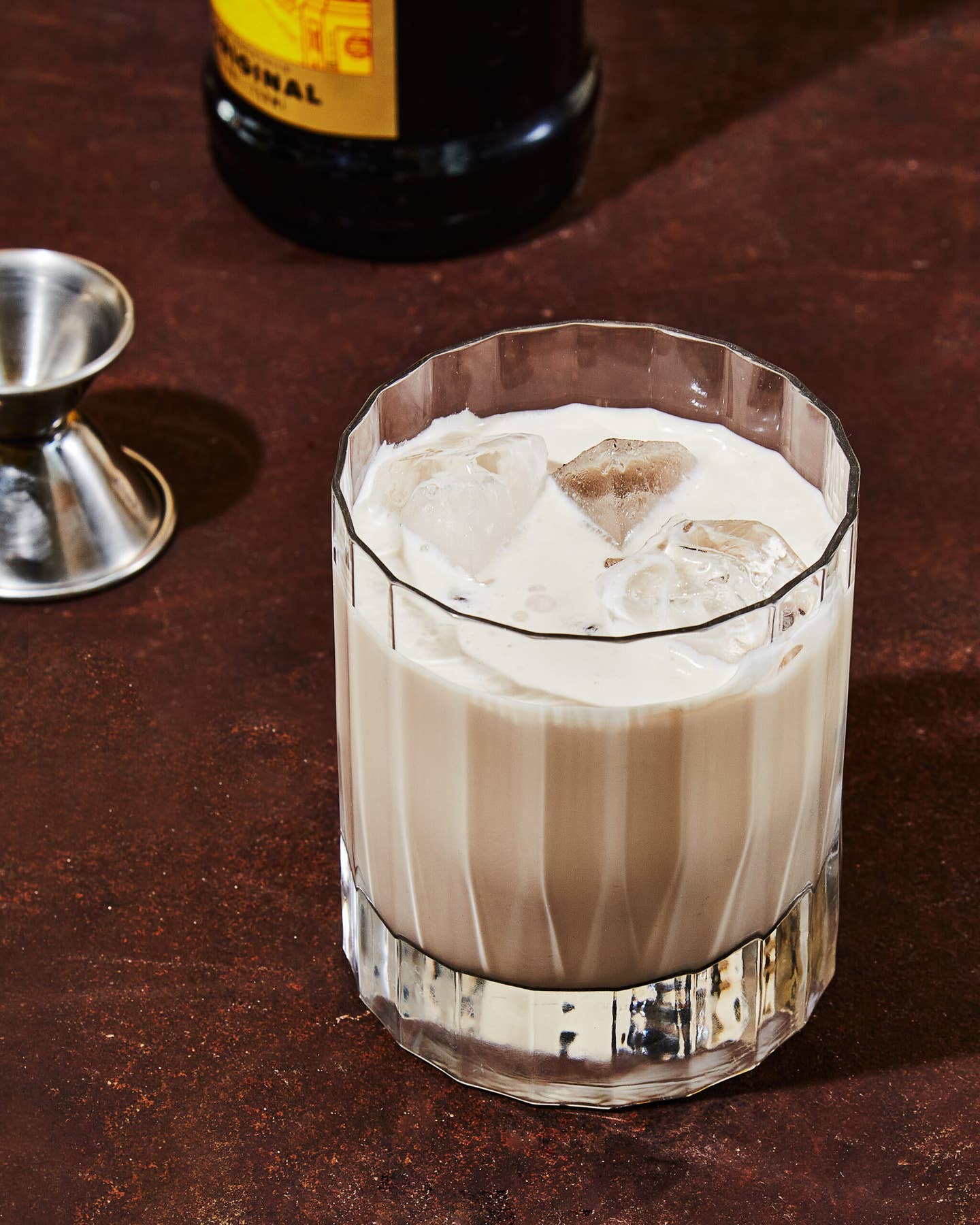 This smooth and sweet vintage cocktail is a cream-based variation on the vodka and coffee liqueur libation that became known as the Black Russian in the late '40s. Some credit the White Russian's resurgence in popularity to 1998 cult classic The Big Lebowski, in which the lead character "The Dude" consumes little else.
Ingredients
2 oz. heavy cream
1 oz. coffee liqueur, such as Kahlua
1 oz. vodka
Instructions
Step 1
Fill a rocks glass with ice. To a cocktail shaker filled with ice, add cream, coffee liqueur, and vodka; shake vigorously and strain into the glass.