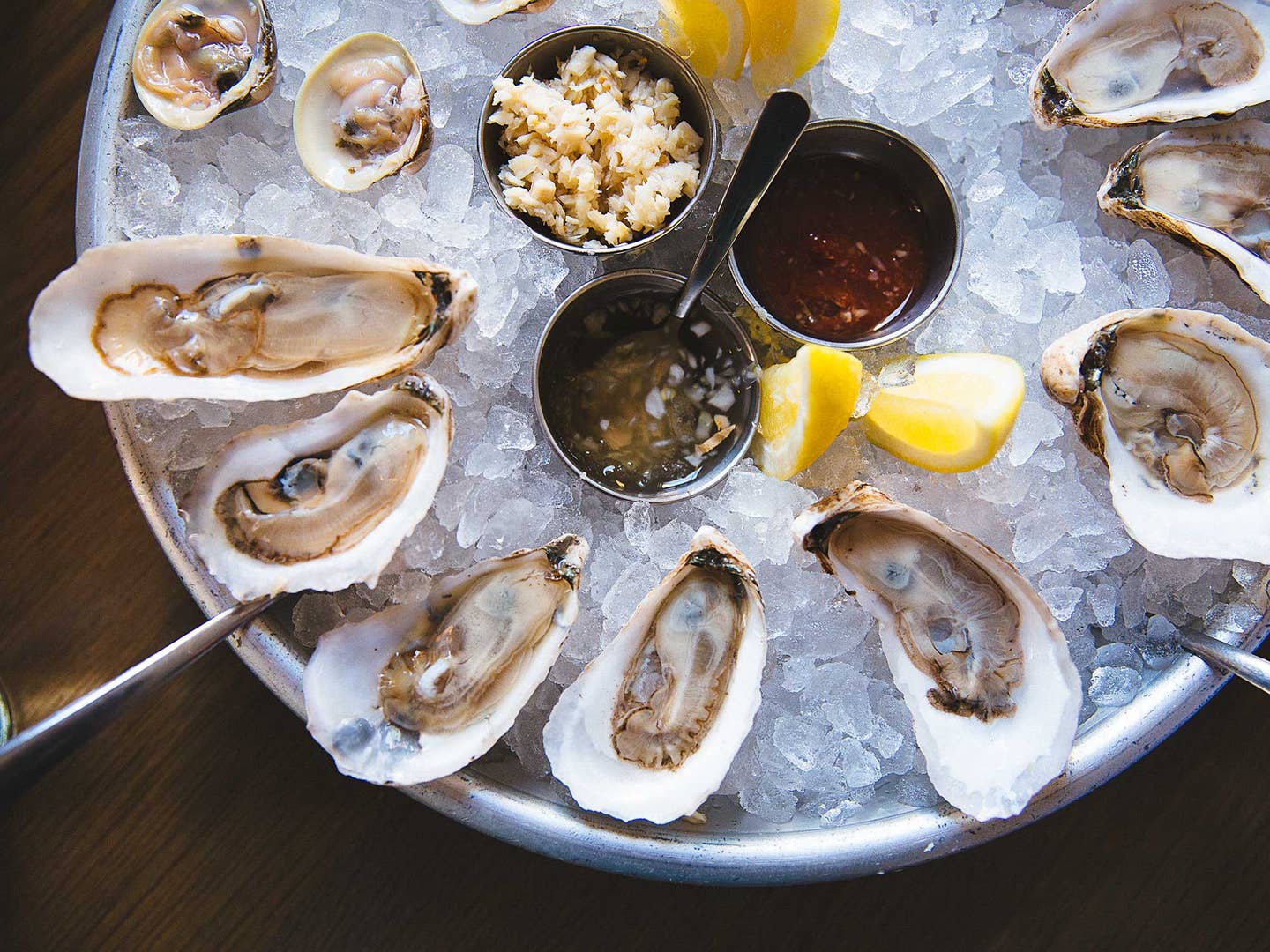 Culture
The French Have Unveiled 24/7 Oyster Vending Machines Because, of Course
Oyster farmers are innovating to sell their goods outside of business hours
Ever find yourself craving oysters at midnight while vacationing on Île de Ré? You're in luck: According to Reuters, the tourist-friendly French island has debuted oyster vending machines so you can get your bivalve fix 24 hours a day, seven days a week.
It may sound funny, but the move by French oyster farmers mirrors what other small farmers and producers in the country have done to offer their goods outside of business hours, using refrigerated vending machines similar to those used to dispense cold drinks, but with glass panels showcasing the offerings. Guests can use a debit or credit card to access the oysters, which come in a variety of sizes and types, allowing the farmers to make money even without a shopkeeper.
Tony Berthelot, a 30-year oyster breeder, is paying off the cost of his machine through a series of installments. He tells Reuters that so far, the investment has been worth it, and that he sees the machine as just another point of sale to supplement what he earns at traditional markets and fishmongers.