Freekeh Salad with Fennel and Chiles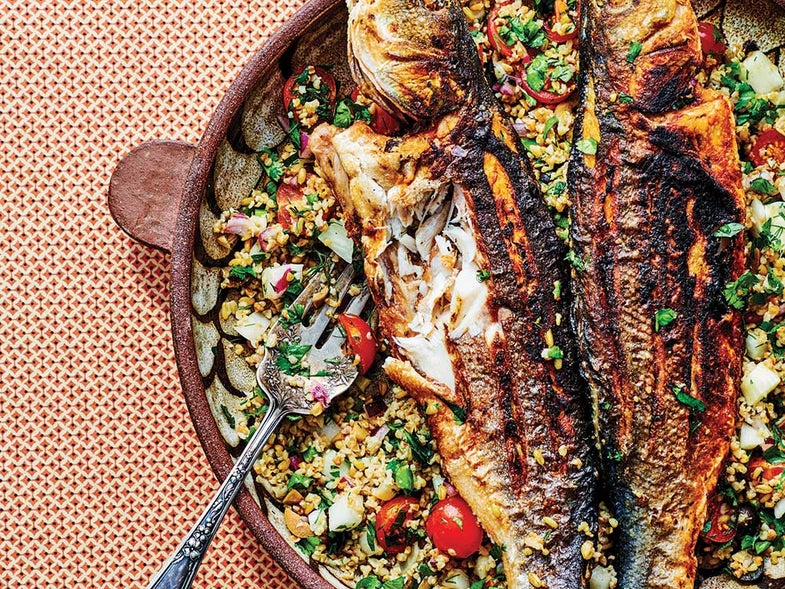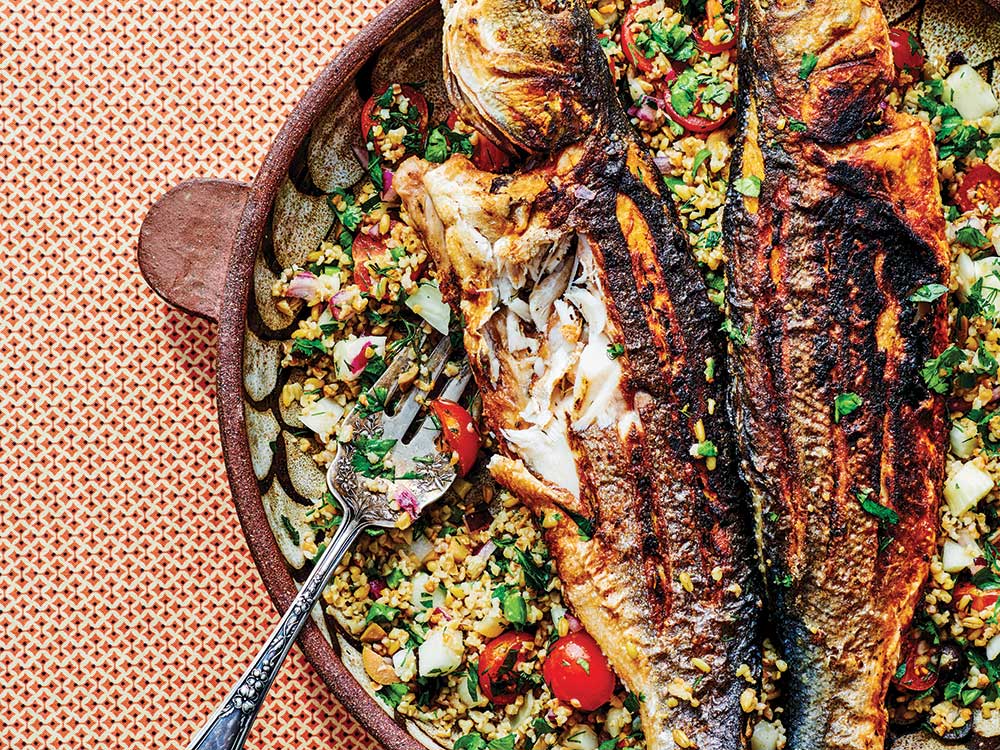 In Bishara's family tradition, freekeh was prepared as a pilaf of sorts with chicken or meat. But this nutty grain also works well with spring and summer produce, like tomatoes, herbs, and fennel. This dish tastes just as good the second day.
What You Will Need
Yield: serves 6-8
Time: 1 hours
Ingredients
For the salad:
1 1⁄2 cups freekeh, rinsed and drained
2 cups diced fennel
20 cherry tomatoes, halved
1 cup diced red onion
1⁄2 (2¾ oz.) pitted, chopped black or green olives
1⁄4–1⁄2 cups seeded, diced jalapeño
1⁄2 cup cilantro leaves, finely chopped
3 tbsp. fresh dill, finely chopped
3 tbsp. flat-leaf parsley leaves, finely chopped
1 tbsp. ground cumin
For the dressing:
1⁄4 cup plus 2 Tbsp. extra-virgin olive oil
1⁄4 cup fresh lemon juice
2 medium garlic cloves, minced
1 tsp. kosher salt
Instructions
Make the salad: In a medium pot, combine the freekeh with enough lightly salted water to cover by 2 inches. Bring to a boil; cook until tender, 15–18 minutes.
Drain the grains well, then transfer to a large bowl. Set aside to cool completely.
Make the dressing: In a small bowl, whisk the oil, lemon juice, garlic, and salt.
When the freekeh is cool, add the fennel, tomatoes, onion, olives, chile, herbs, and cumin, and stir to combine. Toss with the dressing. Season with more salt or lemon juice if desired, and serve.