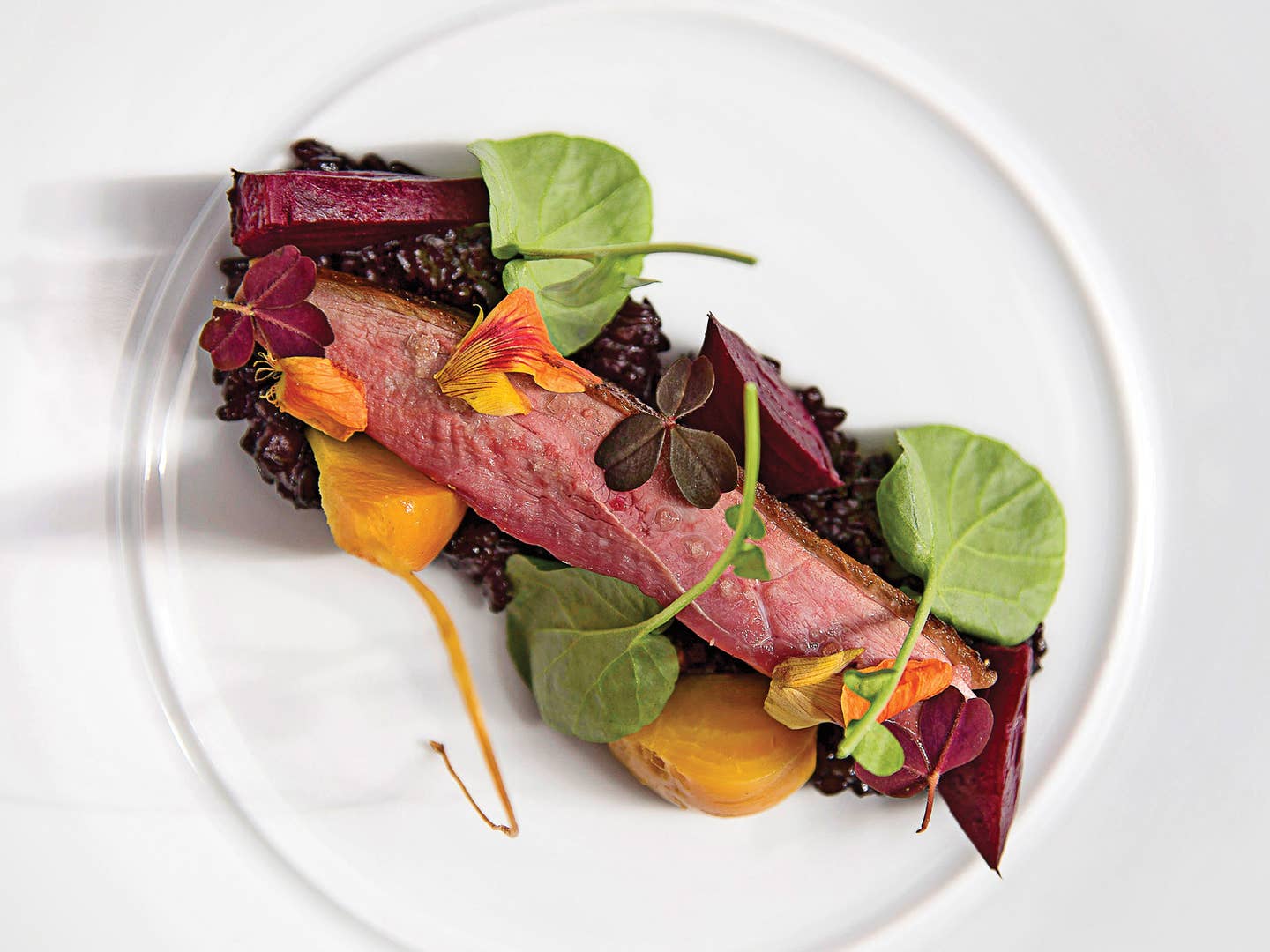 For that special occasion, these elegant entrees from SAVEUR magazine are sure to impress. Choose from recipes, including veal, lamb, scallops, duck, short ribs, and more.
Vin jaune, a semisweet wine from the Jura region of France, enlivens the creamy morel ragù in this elegant veal and oyster dish.
Skillet-Cooked Duck Breast with Beets and Watercress
This elegant dish marries the light sweetness of scallops with the deep, rich flavors of earthy chicken liver and caramelized apples.
Breakfast, brunch, or snack, we could serve (and eat) this quick-cured, no-cook fish dish from John Karangis of Union Square Events, any time of day. It works exceptionally well as a summer starter, served with a savory lime yogurt and refreshing cubes of ripe watermelon, then sprinkled with flecks of shichimi togarashi: a spicy, tangy, earthy Japanese spice mix. Get the recipe Cured Fluke with Yogurt, Watermelon, Sunflower Seeds, and Togarashi »
Galliano, an Italian liqueur flavored with 30 herbs and spices, including anise and vanilla, adds complex sweetness to this Chicken Marsala variation. Get the recipe for Chicken Galliano »