Fruit Compotes, Jams & Preserves
Enjoy the flavor of summer fruit all year long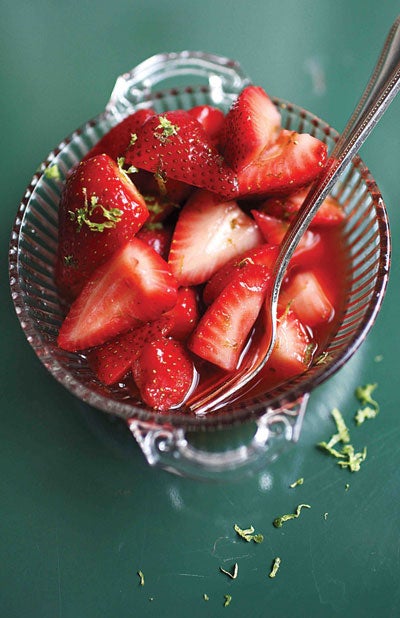 One of the best parts of summer is the abundance of incredible fruit. If you're lucky enough to be inundated with enough berries, peaches, or melons that you just don't know what to do with them all, set some of your haul aside for later with these recipes for compotes, jams, pickles, and condiments. Some of these recipes will keep your fruit good for a few extra week, but others can be canned and stored to recall summer well into the cooler seasons.
Homemade jam is infinitely better than the too-sweet, preservative-packed stuff you find in stores. During summer harvest season, make big batches of jam and can them. They'll last until summer comes again—unless you eat them first. Rhubarb and strawberries are a great summery pairing. The tartness of the rhubarb and sweetness of the strawberries balance each other perfectly. Blueberries make great jam, too—kick up the acidity with lemon juice and add some depth with thyme.
Fruit ketchup is an excellent stand-in for barbecue sauce. Like jam, it can be canned and will last all year. Our blueberry-chipotle ketchup flavored with onion, ginger, and lime is great on chicken legs or portobello mushrooms. Our sweet cherry ketchup is flavored with cayenne, garlic, cloves, and cinnamon. If you run out before summer comes again, you can make it with frozen cherries.
Our cherry tomato-vanilla bean preserves are floral, musky, and sweet. The complex flavor is perfect for sweet-savory preparations— try serving it with a triple cream goat cheese or with firm white-fleshed fish.
Enjoy the flavor of summer fruit all year long with these compote, jam, and preserve recipes.