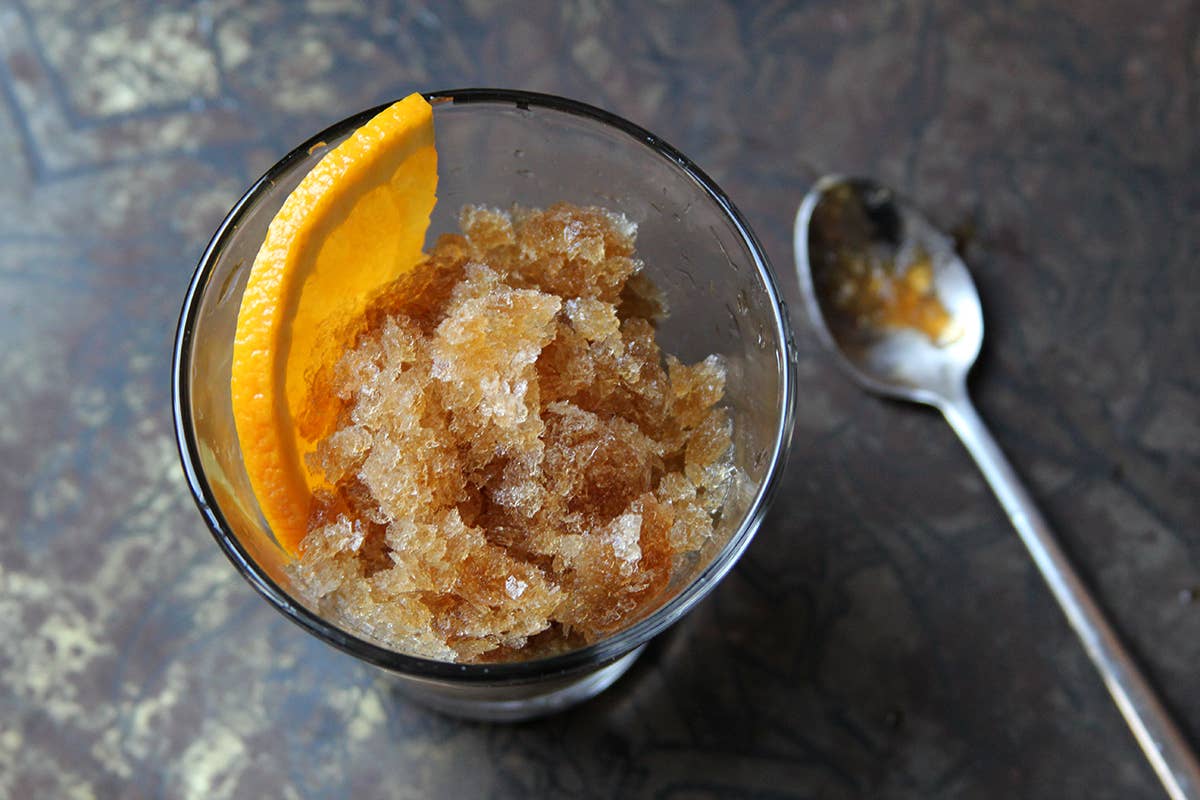 Drinks
Refreshing Cocktail Granita Recipes
These icy granitas are drink and dessert rolled into one
Inspired by some of our favorite cocktail pairings, these icy granitas are drink and dessert rolled into one. The are made by slowly freezing a mixture, using a fork to break up the ice periodically. The result is a light, airy frozen treat. Simple and refreshing, they make a perfect pre- or post-dinner treat on hot summer days.
Cocktails ingredients make for refined desserts. The mint julep is already a crushed ice drink, so it's easy to imagine it as an icy, airy granita. It's an excellent dessert on Derby Day. For a light pre-dinner apertif, try a sweet-tart treat made with Ruby Red grapefruit juice and bitter Campari. Inspired by the Argentinian highball, our Coke and Fernet granita also walks the sweet-bitter line.
Wine is a great refreshing granita base. Try using a full-bodied white wine like Chardonnay matched with apple juice for a fruity, boozy dessert. Or try our sherry cardamom granita with bracing notes of black tea accenting the sherry's subtle sweetness.
The pisco sour, a classic South American cocktail of pisco and lemon juice, makes for wonderful granita. Serving it before it has completely set makes for a fun grown-up slushy.
Find all of these recipes in our collection of cocktail granita recipes.