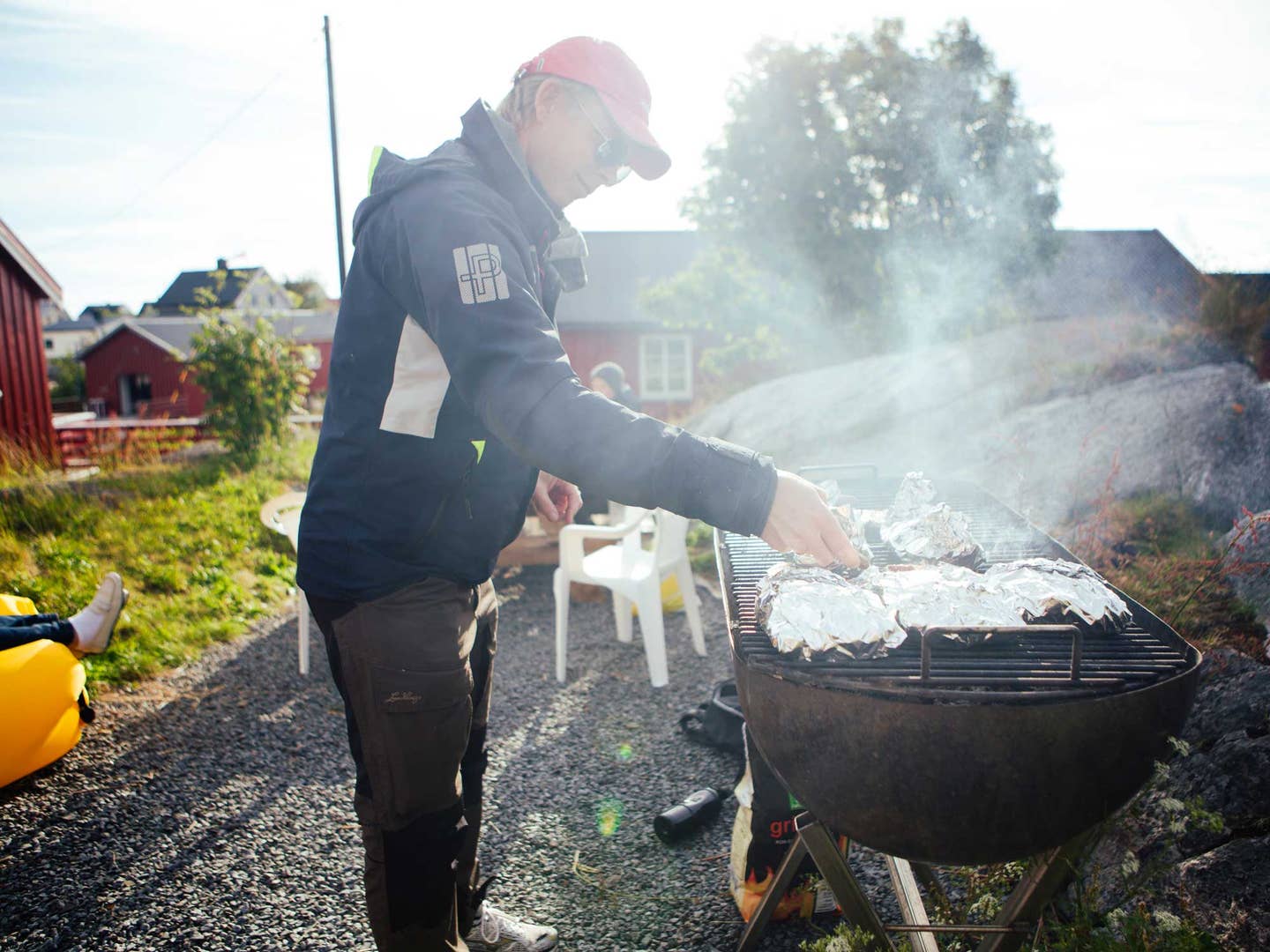 Shopping & Reviews
SAVEUR Gift Guides: The Best Tools for Cooking in the Great Outdoors
What to get food lovers that also love roughing it
When I'm not at the office or on a photo shoot, I'm planning my next adventure into the great outdoors for some skiing, hiking, and of course eating. (I even have a hashtag all about it: #bigmeeshgoesnorth.) There's something about that fresh air and smoky campfire combo that I never get sick of.
I tend to keep an ongoing wish-list throughout the year of my favorite alfresco kitchen essentials that make for perfect gifts to convince even my most city-dwelling friends that meals are better in the mountains. Here's what to get your own northbound eater.
A pocket knife is always a good idea to carry around, but this one also comes with a fork and spoon, so you'll be just as prepared for some campfire soup as a cast iron steak.
Your spice pantry to-go, including Inca Fire Salt, Scarborough Fair, Apple Pie Spice, Driftwood Texas BBQ Rub, and Bow River Fish Blend, all packed into a convenient little case that can easily fit into your backpack.
This cast iron sandwich press helps make a quick and easy grilled cheese (or any other sandwich of your choice) over an open fire. A little baroque but a super-fun tool to have.
Sometimes it's worth packing lightweight but colorful enamelware for an extra stylized meal.
A practical and durable cooler and thermos set to carry your lunch to go.
This stainless steel stovetop is placed on top of a single log, cut into quarters so it burns from the inside out. It'll last for hours while you cook.
Made by the people who design similar tools for U.S. Special Forces, this is kit has everything you need to start a fire no matter where you are or what the weather's like. You'll never be without an open flame.
Because everyone enjoys a good cocktail in a can, this Cooper Spirits Company take on a Rock and Rye—straight rye whiskey with honey, navel orange, rock candy, and Angostura bitters—is sure to warm you up even on the coldest of nights.