Shopping & Reviews
SAVEUR Gift Guides: Modern Pantry Essentials to Eat the World From Your Kitchen
Cult favorite chile oil, the world's best ham, and top-notch honey and tinned fish from all the corners of the globe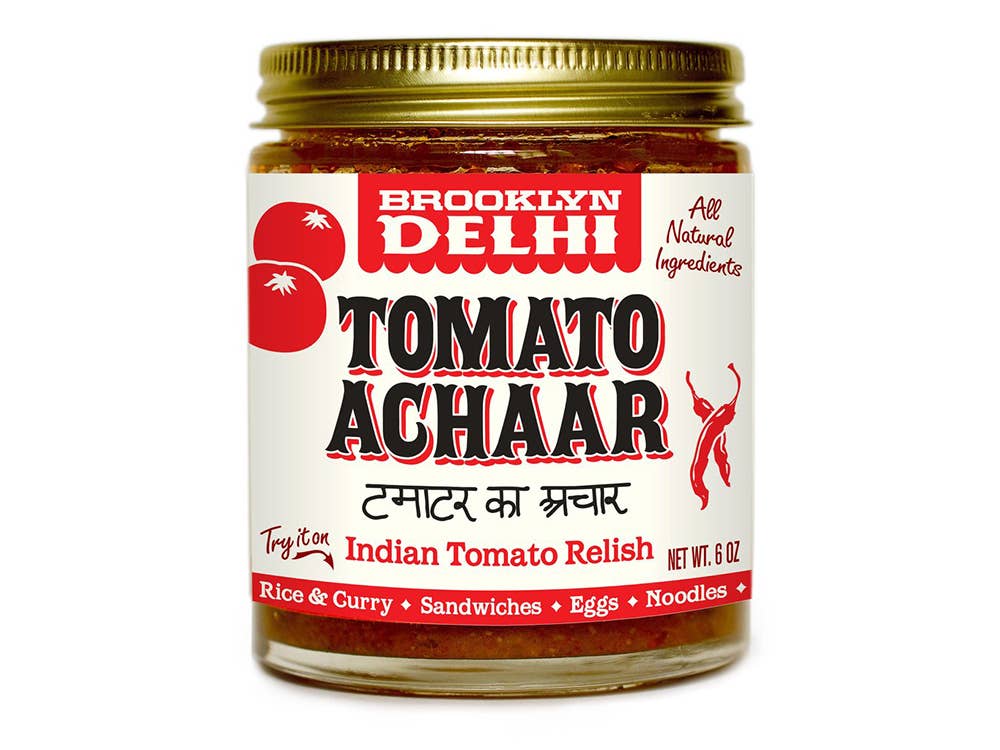 Psychologists tell us that the optimal method of giving someone pleasure through a gift is by giving them something they'd likely buy themselves—only nicer. Does your giftee like treating themselves to $25 bottles of wine for weeknight meals? Give them a $40 one for the same purpose.
With that in mind, these pantry items are for the avid cook that has most things, but not everything. I'm calling them "essentials" because that's more clicky than anything else, and qualifying them with "modern" to suggest they're new and exciting, but to be honest these are all finds from my home pantry that I could certainly live without—it's just that I don't want to. Instead, I'm passing them on to you in the hopes that they inspire some culinary creativity in you and your loved ones. Because the best gifts in life aren't what you need, but what you didn't even know you wanted until you got it. That and really good tuna belly. Truly, buy the belly.
You know the little crisp chile bits you find at the bottom of really good homemade chile oil? Lao Gan Ma is about 90 percent that, but even better. The oil is nicely spicy with a good Sichuan peppercorn buzz, and the chile bits are more crisp than you're used to, but the wallop really comes from the doses of peanut, sugar, MSG, onion, and soybeans that get thrown in for a spicy, crunchy, unbelievably savory punch of everything-bad-for-you-but-incredibly-delicious.
Lao Gan Ma is a dumpling dipping sauce, a topping for noodles, a stir-in for ramen, a snack with steamed rice, a life-saver for wilted greens, and, late at night, when no one's watching, really good to lick off a spoon. There's a reason this condiment has a cult following. Join us.
I'm lucky enough to live a 10 minute walk away from two excellent Thai markets with fresh lemongrass, lime leaves, curry pastes, and all manner of high-quality coconut milk and imported Thai river fish. Chances are you don't. Which is understandably frustrating for people who've wanted to dig into the joys of Thai cooking but don't have access to the many fresh ingredients said cuisine employs.
Enter Import Food, a veritable cornucopia of Southeast Asian delicacies, and their handy Thai cooking kits. The cafe kit gets you some Thai essentials like fish sauce and coconut milk of a higher quality than you're probably used to, along with loads of fresh lemongrass, chiles, and lime leaves, all of which freeze well for the long haul.
The world's best ham comes from Spain. Sorry, italy, but your pretty prosciutto just doesn't hold a candle to the athletic Iberico breed pigs that fatten themselves up on acorns for months before slaughter. This is something of a splurge, but one I always appreciate having on hand for impromptu appetizers, cheese plates, or bad-day dinners. Cinco Jotas' ham is astonishingly flavorful, never too salty, and richly aromatic as the soft acorn-enriched fat melts in your mouth, and these packs are hand-carved and packaged right at the revered ham producer's aging facility.
Before black pepper ruled the spice kingdom, grains of paradise reigned supreme. Now this neglected spice is making a comeback in a big way, and to be honest, it's delicious enough for you to consider replacing the pepper in your mill. Where black pepper is arrestingly pungent with a hint of turpentine, grains of paradise are electrifying on the tip of your tongue but also floral and citrusy with hints of dark wood and cardamom. They deliver a more balanced and beautiful blast of flavor than almost any spice in your cabinet, enough so that they're my general-purpose spice at home.
For the particularly particular honey lover—you know who you are—there's no greater pleasure while traveling than picking up a jar of the local honey for a lasting taste of where you been. That means, for domestic travelers in the U.S. at least, that chestnut honey is hard to come by—a chestnut blight that first hit the States in the early 1900s still makes it difficult for chestnut trees to reach maturity.
So: Mail-order some chestnut honey from Europe. Because it's next-level honey, savory and big and bold with a moody dark touch underlying a bright, almost juicy bite. Just a dab'll do you, but a dab on some good ricotta with a sprinkling of cracked grains of paradise? Yes please.
It's an exaggeration to say spice genius Lior Lev Sercarz's smoked cinnamon has changed the way I bake, but only a slight one. The smoke is gentle, not overbearing, letting the cinnamon's natural fragrance shine through, but that extra edge makes spice cakes, ice cream, and the marshmallows on my hot cocoa just sing.
Achaar refers to a broad class of Indian pickles brined in oil. They're rich and pungent, sometimes dangerously hot and salty, but Brooklyn Delhi's achaar, made by writer and cook Chitra Agrawal, is delightfully balanced and a little consciousness-expanding, a big improvement over most mass-market brands in Indian grocery stores. This classic tomato version is as good spooned over dal as it is on avocado toast.
I try not to get too precious about finishing salts, which is why I love these extra-flaky crystals from Wales. They're fat enough that you really notice them on that first bite, and as with that cinnamon, the smokiness is gentle and warm, not overpowering. If you're going to have one finishing salt in your pantry, make it this one.
What Parmigiano-Reggiano is to American cheese, this stuff is to basic canned tuna. It tastes closer to foie gras than tuna salad, what with luxuriously fatty whole-chunk tuna belly luxuriating in olive oil, awaiting nothing more than a spritz of lemon and a pile of greens to call an extravagant dinner for one.
There's no chile like Hatch chiles. That's the drum we've been beating all autumn, and if you have doubts, these spicy roasted peppers—jarred by a New Mexico expat and pepper obsessive—will convince you. Peppers from the Hatch Valley possess a unique fruitiness that plays perfectly with the heavy roast they receive after harvest, making these chiles perfect for salsa, enchiladas, and all kinds of Southwestern chile sauces.