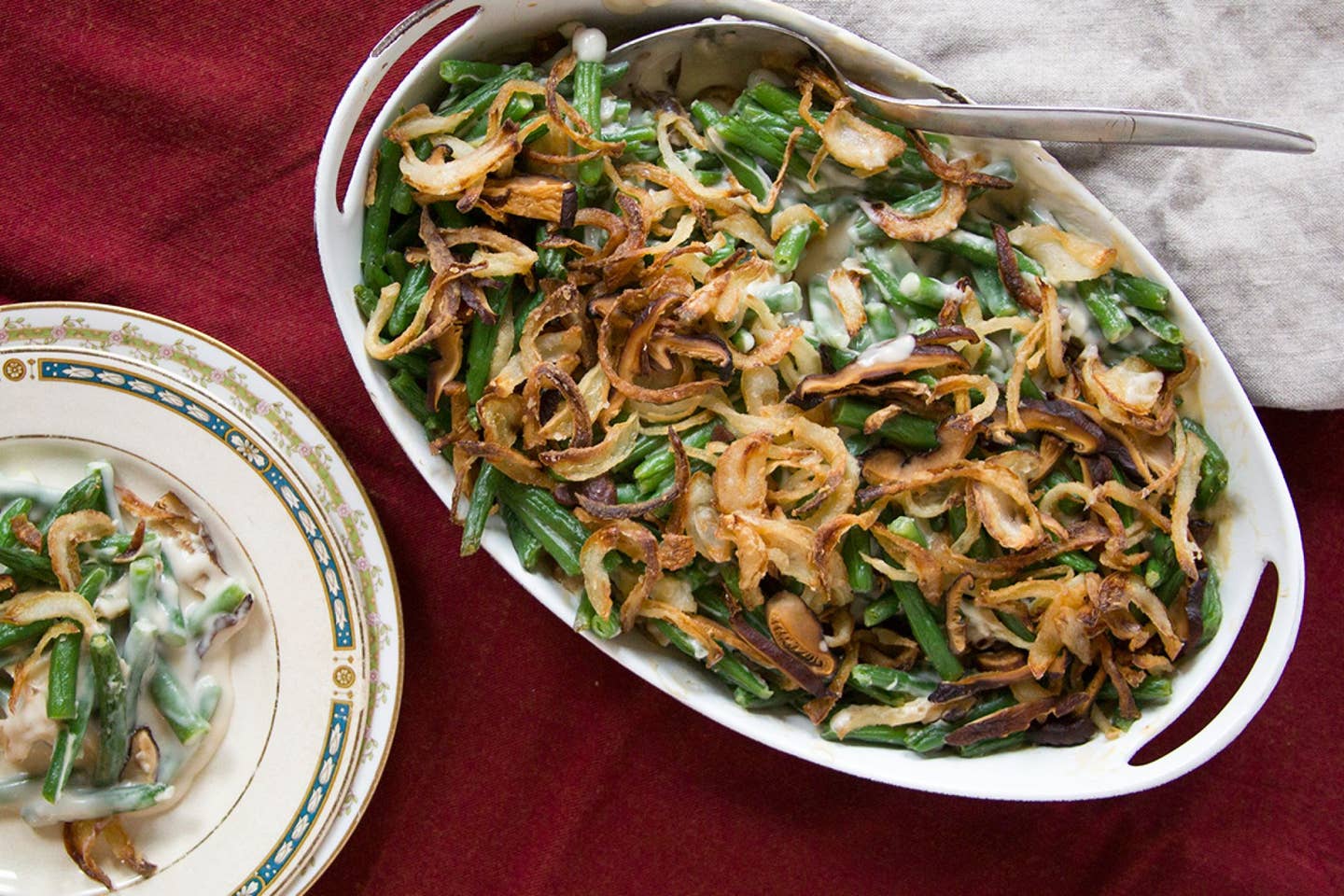 Techniques
How to Reclaim Green Bean Casserole for the Modern Age
Fresh ingredients and homemade fried onions for the win
The green bean casserole, long a Thanksgiving side standby, can get a little old when repeated year after year. Since the 1950s, frozen green beans, canned soup, and tins of French's fried onions have graced the dinner tables of Americans everywhere. In this version, the American classic becomes a little more sophisticated: fresh green beans replace canned and we skip condensed soup for a homemade cream sauce.
Blanching the beans in a pot of boiling water for a couple of minutes first keeps them bright and snappy. As for the mushrooms, this recipe opts for dried shiitakes, giving the sauce a more intense mushroom flavor with less heaviness. As for the crisp fried onions: you'll never want to use canned again.
Start out by cooking the green beans in boiling water for a couple of minutes, then transfer to an ice bath until cold. Meanwhile, rehydrate the mushrooms in simmering chicken stock, then slice them fine. Make a light roux in your pan, thin it out with the chicken stock, slurp in a little heavy cream, and quickly fry your onions, making sure to season them well once they emerge from the fryer. Bake until everything is golden brown, then rejoice in reclaiming this classic for the modern age.