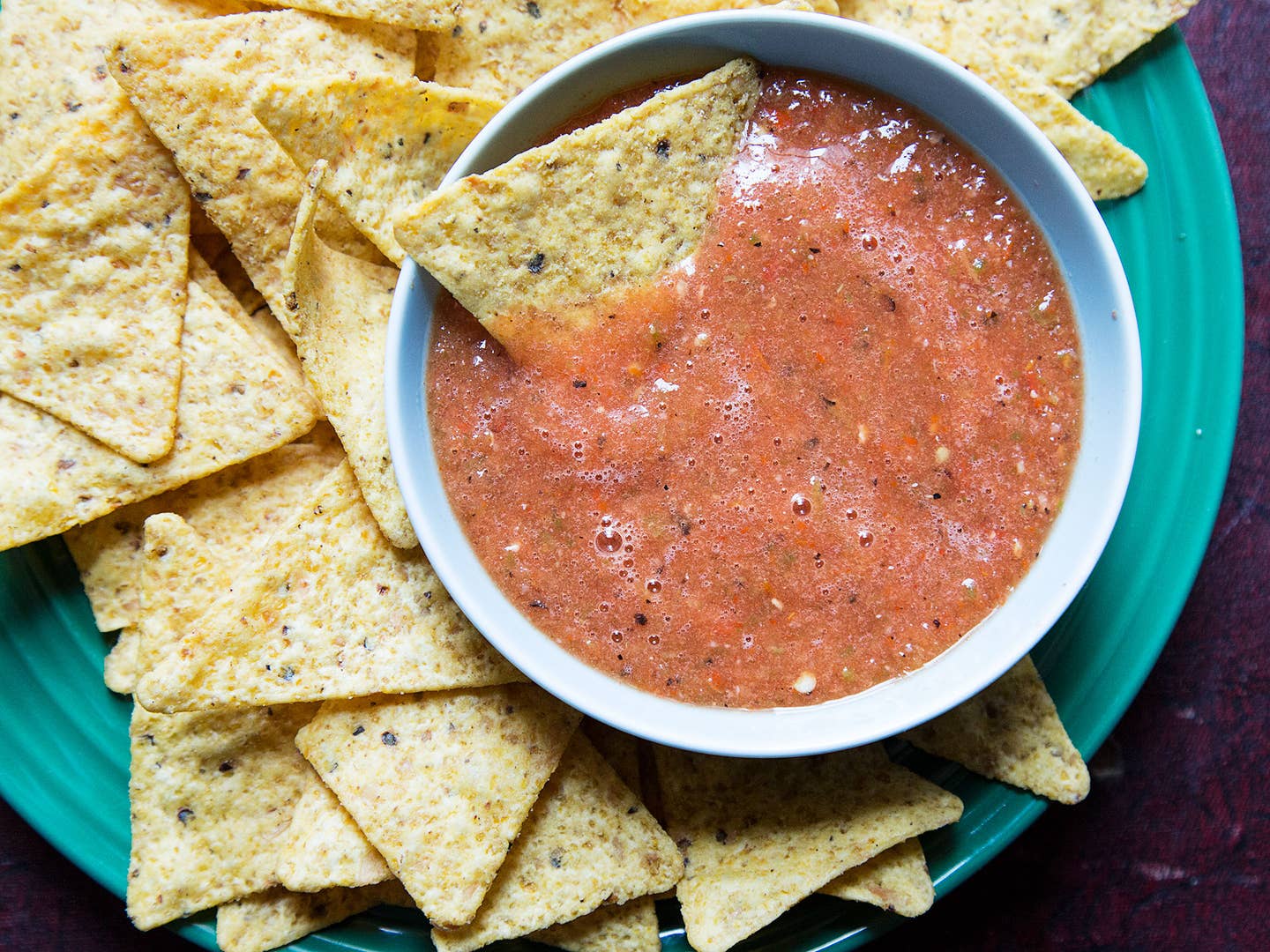 Techniques
Grill Your Tomatoes for Better Salsa
And your chiles while you're at it
Tomatoes and chile peppers are everywhere now. If you have a garden, or if you make regular trips to the farmers market, it's possible that your kitchen is overflowing with bright reds and greens. An easy way to clear some space and enjoy your summer produce is to make a grilled salsa.
There are lots of ways you could mix up tomatoes and chile peppers for salsa, but if you throw them on the grill for a few minutes, it'll give your dip a smokey flavor. Each vegetable requires a slightly different amount of time on the grill, but you'll know they're ready when they start to char. Chop them, core them, and put them in a food processor or blender until the mix is slightly chunky.
This salsa is great on pretty much anything. If you don't want to stick with your standard chips-and-dip duo, pour it over your nachos or add it to breakfast tacos, pulled pork tacos—actually, any tacos will work.