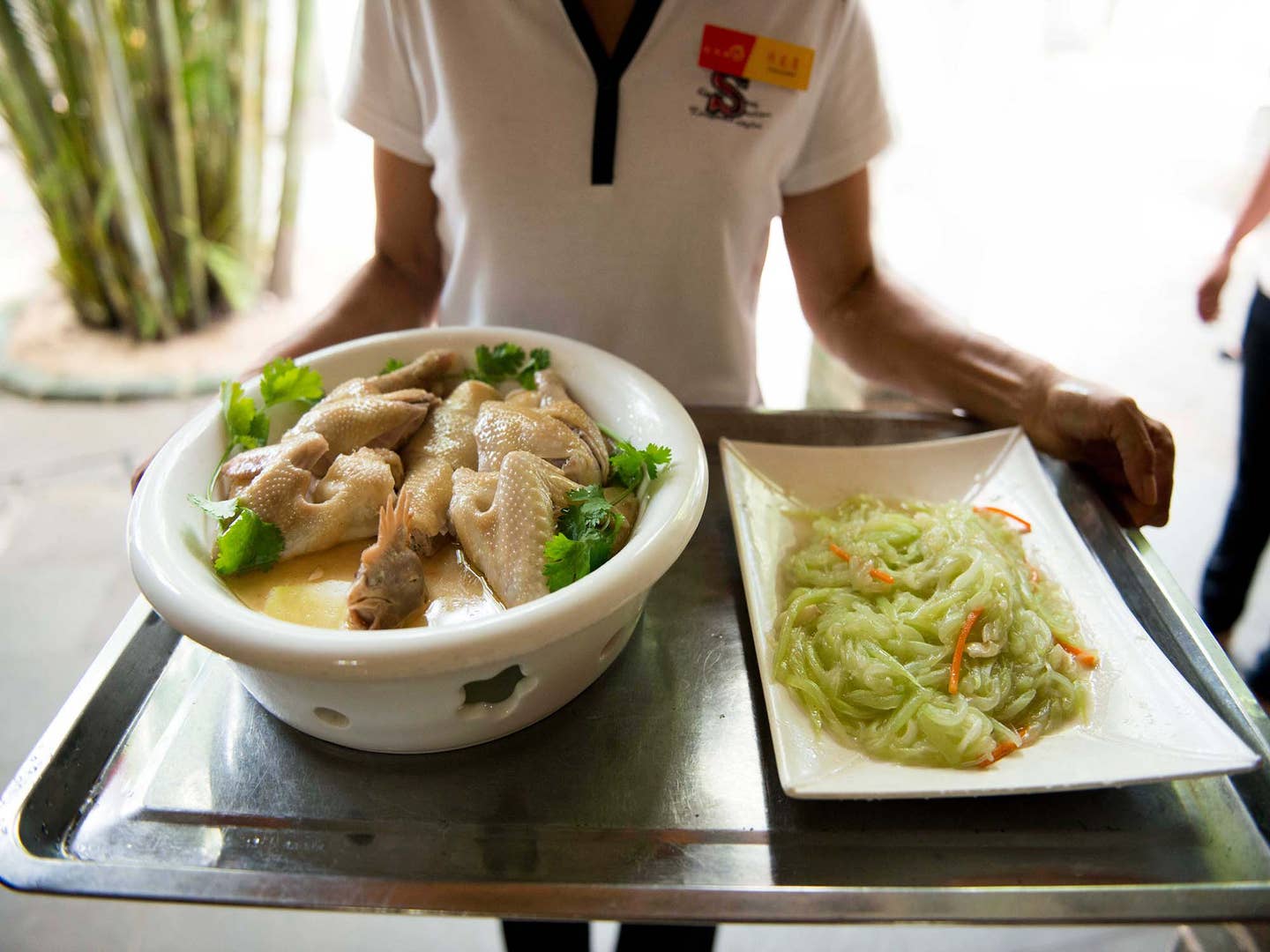 Techniques
Bring This Super-Simple Chicken and Rice Dish Into Your Weeknight Cooking Rotation
One of the best things to do with a whole chicken: poach it in an aromatic broth, then serve it with schmaltz-slicked rice
What's more comforting on a cold winter's day than chicken and rice? No, not your momma's "homemade" (Campbell's) chicken and rice soup; we're thinking more Hainan style. Wenchang chicken and rice comes from Hainan, the tropical island off the southern coast of Guanxi Province in China. It might not be the Chinese food you're used to, but it's no less comforting: tender chicken poached in a simple broth served with rice that's soaked up plenty of chicken fat.
A dish this simple is all about the details. Hainan chickens are raised on a special island diet, which keeps them small and flavorful, so your free-range chicken should be as well, weighing no more than three pounds. The chicken is simply poached in a large pot, filled three quarters full of water, so make it a big one. Bonus points if you use that giant pot you got as a wedding gift you never thought you'd use.
Ginger and calamansi lime keep things fest. Calamansi, a citrus found across Southeast Asia (and available online), has a sweet peel with sour juice. As a sauce ingredient, it provides the perfect amount of tartness to counteract grassy green chile. Tear up the chicken meat with your hands, dip it in the strong sauce, and scoop up some tender chicken-y rice. If Hainan chicken rice isn't part of your home-cooking rotation, it soon will be.