Techniques
How to Pack a Plastic-Free Lunch
The real truth behind sad desk lunches? All the single-use plastic that often comes with it. Here are four simple ways to go greener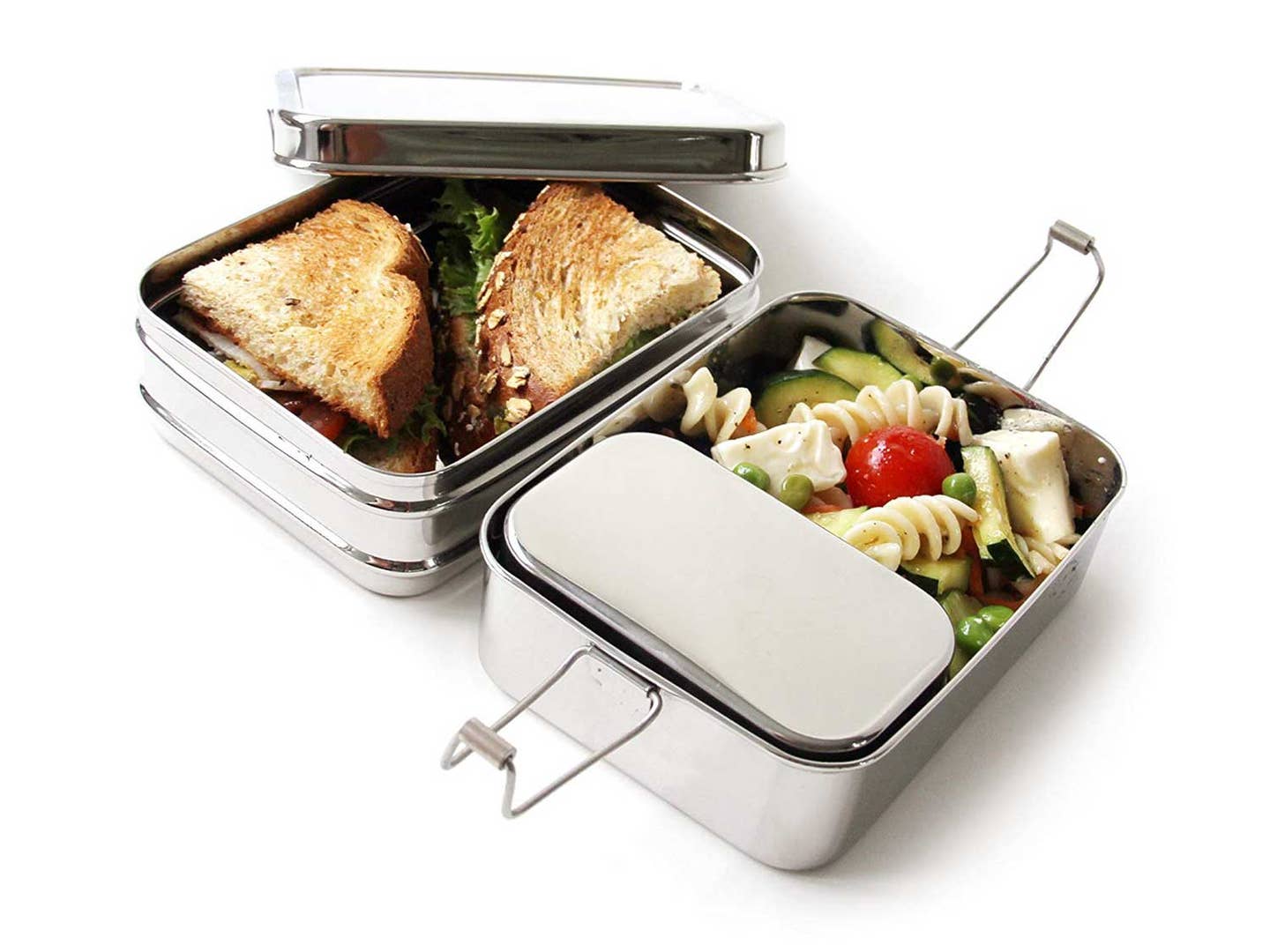 While there are many ways to perk up your lunch routine—like truly savoring the midday break and stocking up on these instant-upgrade condiments—consider one that Mother Nature can also appreciate: going plastic-free. From disposable sandwich and snack bags to single-use plastic cutlery, not to mention all the packaging that often comes with ordering takeout, the average daily lunch routine may be filling up landfills more quickly than you think. Fortunately, making just a few simple swaps can instantly reduce how much you toss in the trash. Here are four of our favorite ways to get started on going greener.
Stainless Steel 3-in-1 Lunch Box
Whether you're dining at your desk, fueling up between errands, or packing lunch for your kids, this multi-compartment container is perfect for all your mealtime needs. Stash two larger portions in the bottom and top, or add the smaller pod for extra division. Made from high-quality stainless steel, it's ultra-durable, lightweight, and dishwasher-safe for exceptionally easy cleaning.
To-Go Ware Travel Bamboo Utensil Set
If you're looking for the simplest way to minimize lunchtime trash, reusable utensils are one of the greenest go-tos. This set—which includes a fork, spoon, knife, and chopsticks—fits into a slim carrier (made out of recycled plastic bottles to boot). The utensils are also heat- and stain-resistant and weigh next to nothing so you can carry them whenever, wherever.
Klean Kanteen Insulated Canister
Favorite foods are sure to stay at their desired temperatures come mealtime thanks to this no-frills, thermal container. It's completely leakproof and shatterproof for even the bumpiest commutes, and its stainless-steel interiors ensure odors from previous lunches don't linger.
Instead of reaching for a plastic bag to pack your lunch, use this eco-friendly alternative. Insulated, built to last, and conveniently waterproof, the hyper-functional bag also features a handy adjustable carrying strap and a zippered side compartment for additional storage.