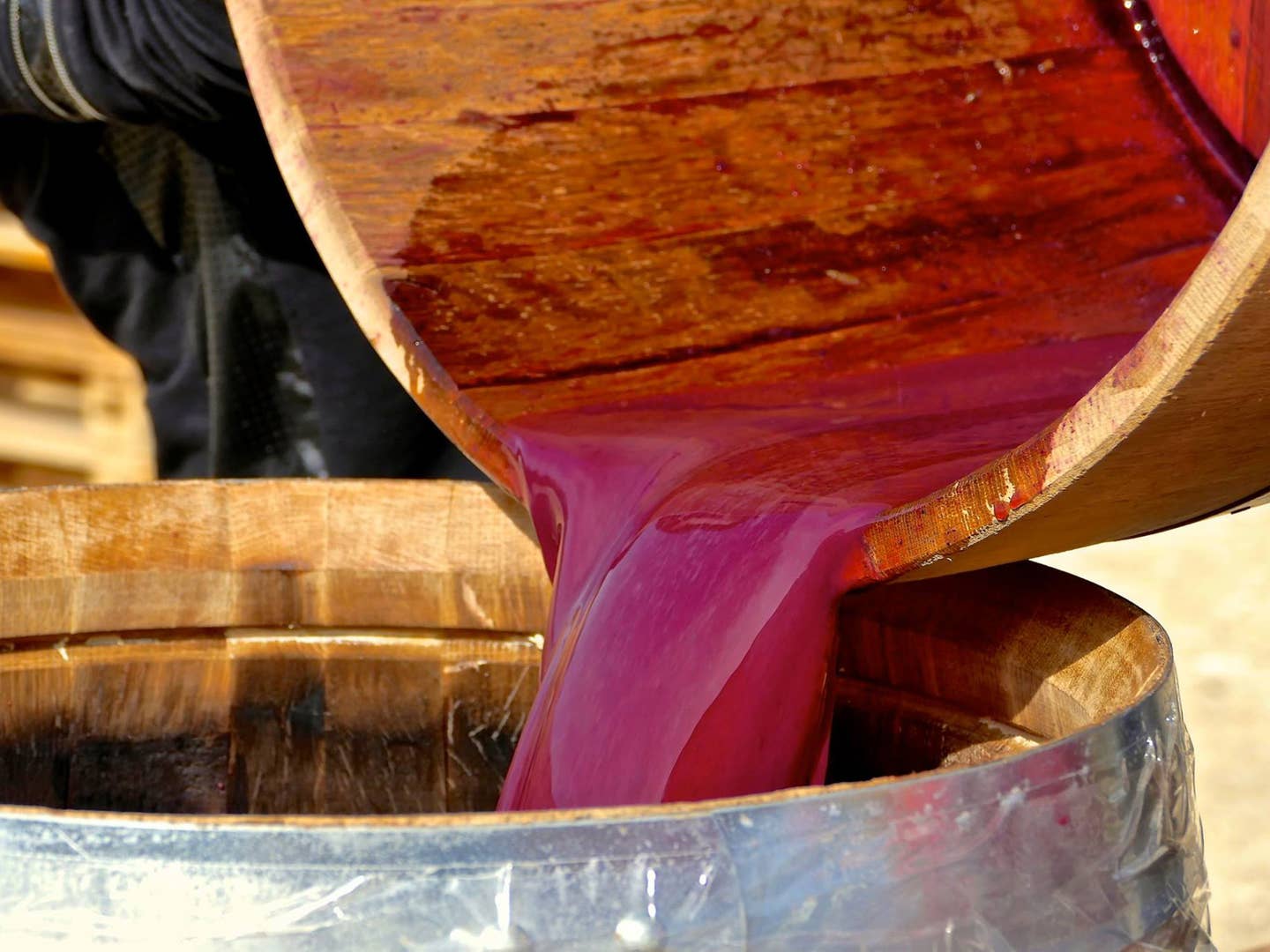 Drinks
Bless You Italy and Your New Free Public Wine Fountain
The country's first free, 24/7 wine tap opens in Abruzzo, dispensing locally produced montepulciano
Located on the Cammimo di San Tommaso, a pilgrimage road connecting Rome and Ortona, the fontana del vino offers a constant flow of locally produced montepulciano d'Abruzzo, a red wine made from the area's indigenous montepulciano grape. Vineyard consultant Fausto Di Nella said the project began as a partnership between the vineyard and an organization that maintains the highly-traversed route.
"We opened the fountain as a gift for the Cammimo di San Tommaso," explained Di Nella. "But it's also a meeting place for wine lovers."
The fountain was inspired by a similar concept located on Spain's Camino de Santiago, another pilgrimage route. And although it's not Italy's first wine-dispensing fountain, the Abruzzo installation is allegedly the first to remain open 24 hours a day.
Writing on their Facebook page, the owners of the Dora Sarchese Vineyard said, "Fountain of Wine is welcome, the Fountain of Wine is poetry." We truly couldn't agree more.