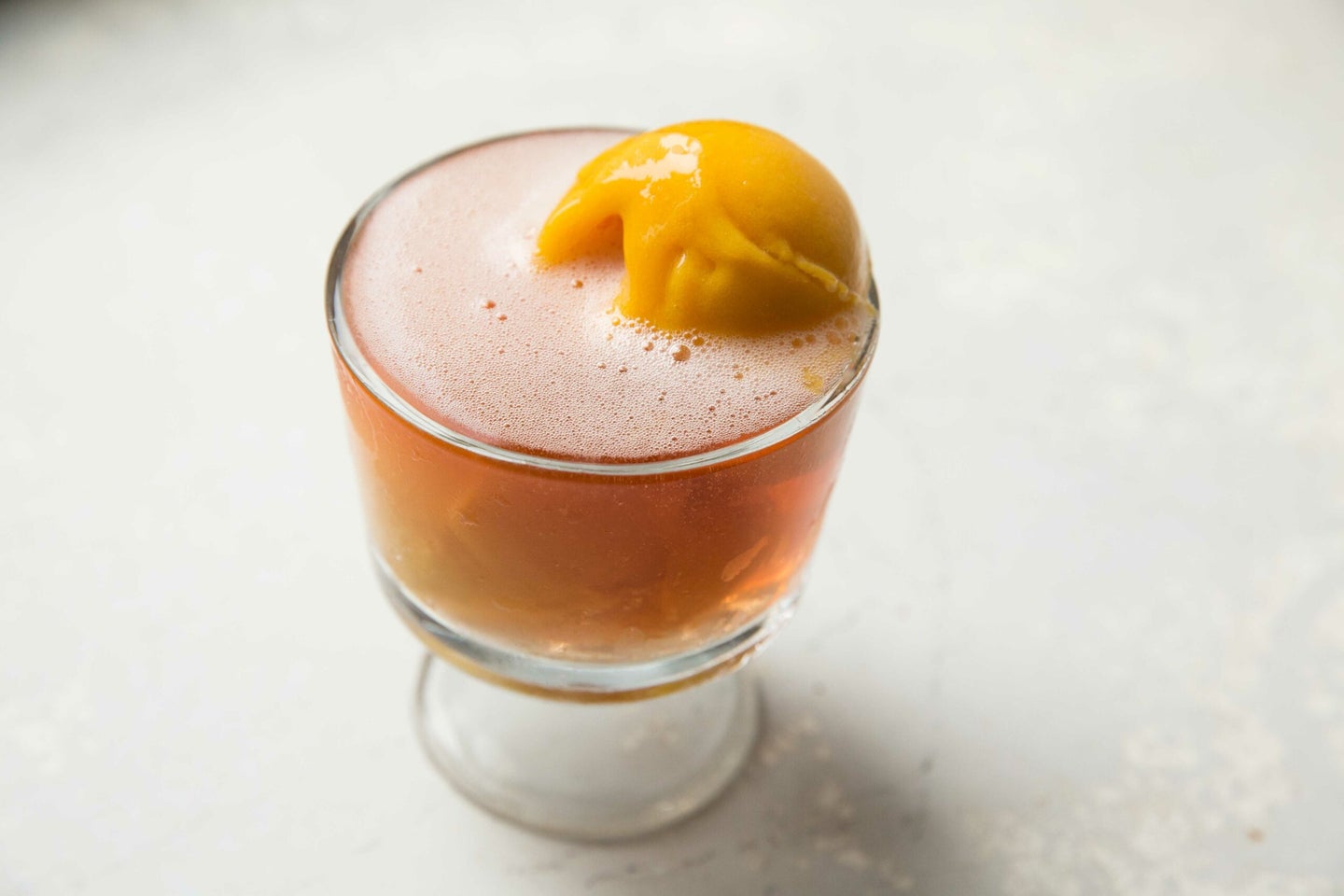 Mango Sorbet
A bright and effervescent frozen treat.
Time: 4 hours
Ingredients
2 lb. ripe champagne mangoes (6 medium)
¾ cups (5 oz.) granulated sugar
1 tbsp. fresh lime juice
Finely grated zest of 1 medium lime
1 tsp. angostura bitters (optional)
½ tsp. kosher salt
Champagne, for topping
Instructions
Use a vegetable peeler or a sharp knife to peel the mangoes. Cut the flesh away from the pit and roughly chop. Transfer the chopped mango to the jug of a blender and add 3 tablespoons of cold water. Blend on high speed until smooth. Set a fine mesh strainer over a large glass measuring cup and strain the mango purée, pressing against the solids with a small ladle to force as much through as possible. Measure 3 cups of purée and reserve the rest for another use.
Whisk in the sugar, lime juice, Angostura bitters (if using) and salt, then cover and chill at least 2 hours or overnight.
When the base is very cold, transfer it to an ice cream machine and process according to the manufacturer's instructions. Transfer the soft sorbet to a metal loaf pan, cover, and freeze at least 4 hours or overnight. Divide between 6 champagne coupes and top with Champagne.