Greek Grilled Eggplant Spread (Melitzanosalata)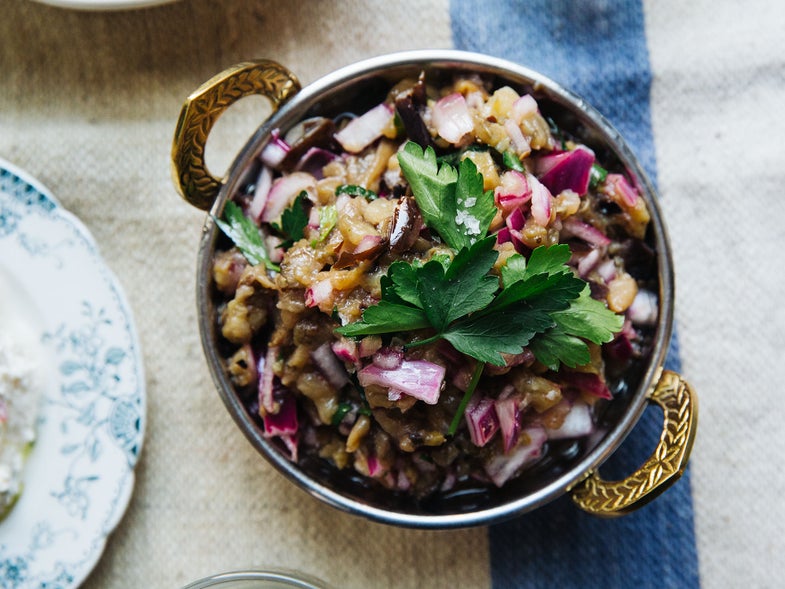 Charcoal-grilled eggplants are a common Greek meze dish. There are many variations, but Kostas Feidantsis and Dimitris Koparanis of Dr. Benefits prefer this simple version. Use the dark purple fat eggplants, not the long ones. If no charcoal grill is available, roasting the eggplants is the next best thing.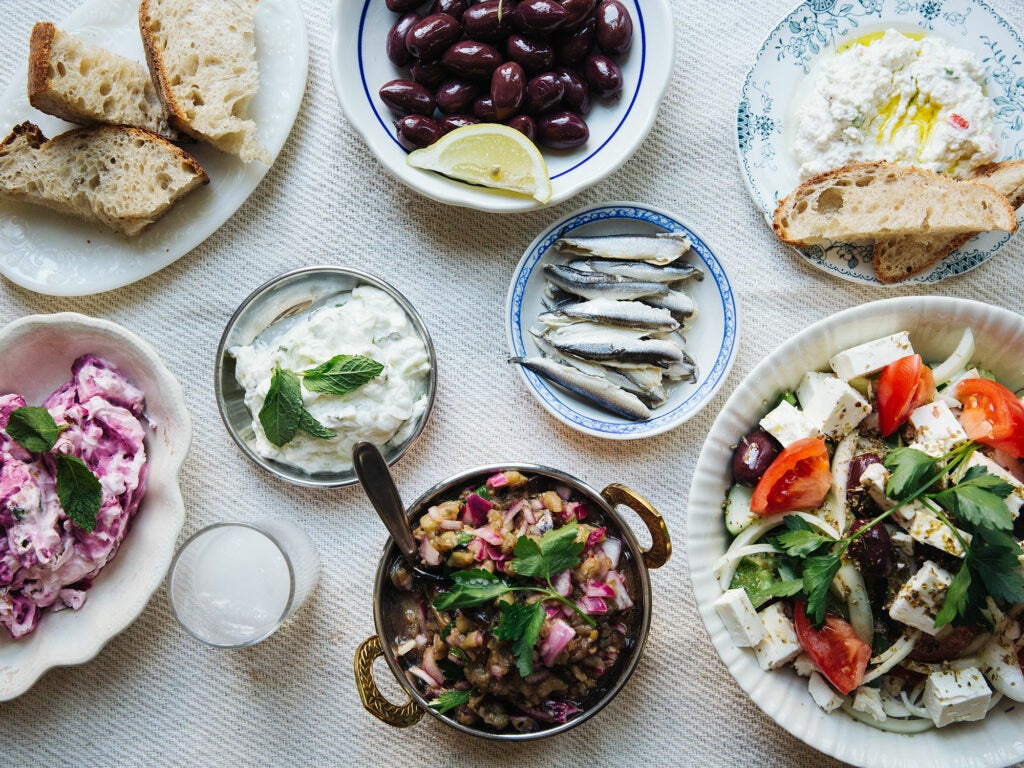 What You Will Need
Yield: serves 4
Time: 1 hours 30 minutes
Ingredients
3 large purple eggplants
1 clove garlic, minced (1 ½ tsp.)
1⁄2 red onion, diced (1/2 cup)
3 tbsp. olive oil
1⁄4 cup lemon juice
3 tbsp. red wine vinegar
Salt, to taste
Parsley, for garnish
Instructions
Preheat the oven to 400°.
Using a fork, pierce the eggplants all over and place them on a clean baking sheet. Transfer to the oven and bake until completely soft and the skins have browned, about 45 minutes.
Meanwhile, in a medium bowl, add the garlic, onion, olive oil, lemon juice, and vinegar. Stir to combine.
Transfer the eggplants to a clean cutting board. Using a spoon, scoop out the flesh and discard the skin. Chop the eggplants and transfer to the bowl with the olive oil mixture. Stir to combine. Season with salt, and serve garnished with chopped parsley.