Recipes
Radish, Goat Cheese, and Cilantro Salad
Serves

serves 4 to 6

Cook

25 minutes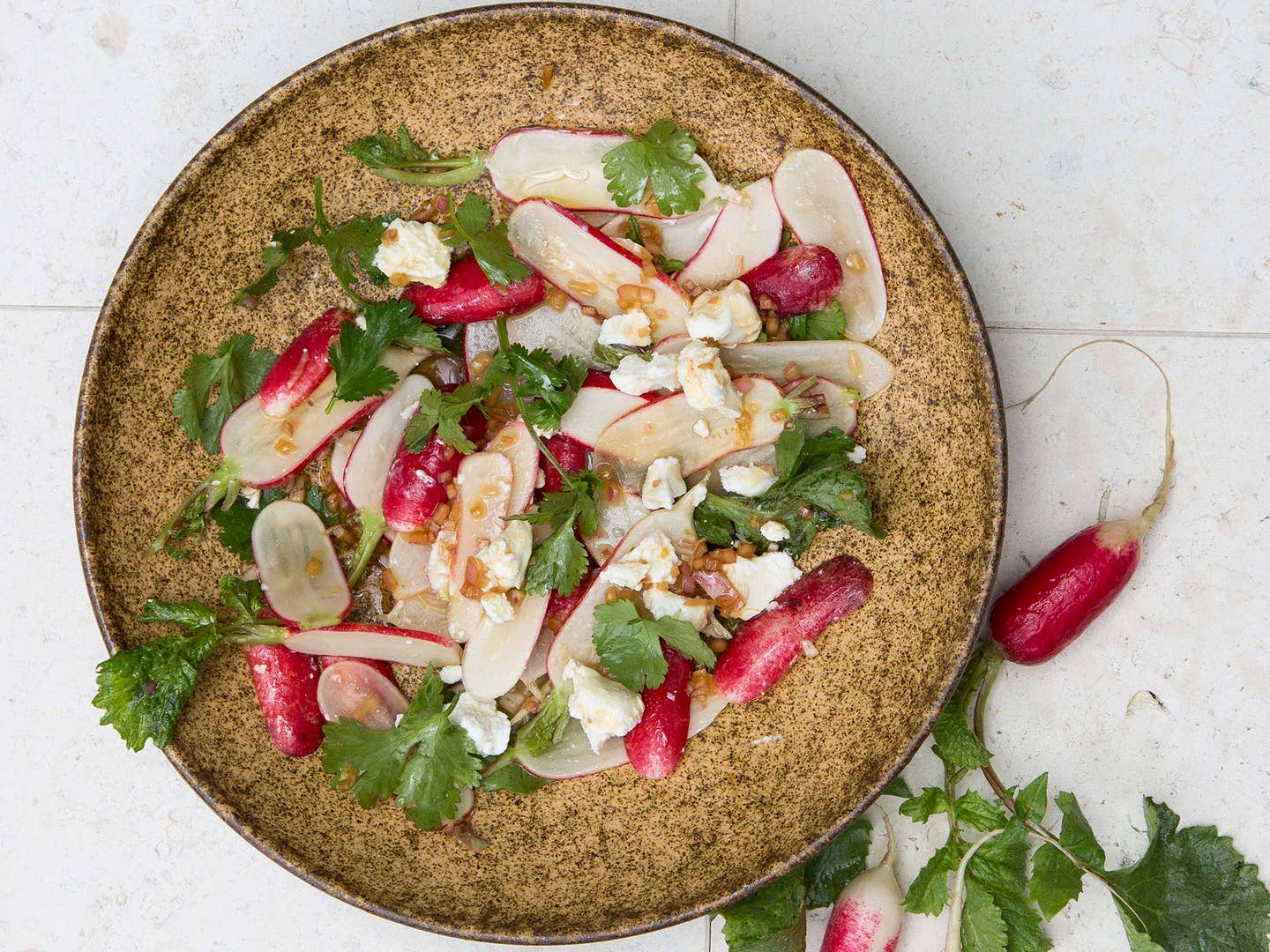 "Radishes are almost impossible to buy in peak condition, even at farmers markets," says Nancy Singleton Hachisu, "because the skins start to toughen immediately upon harvest." So she prefers to grow them herself each spring. In this simple Japan-meets-California salad, she tosses them with cilantro and a fragrant rice vinegar and soy sauce vinaigrette before topping them with goat cheese.
Ingredients
1 bunch French breakfast radishes (about 1 lb.)
2 tbsp. minced shallots
1 tsp. Kosher salt
1 tbsp. brown rice vinegar
1 tsp. soy sauce
3 tbsp. olive oil
2⁄3 cup loosely packed cilantro leaves
2 oz. fresh goat cheese, crumbled
Instructions
Step 1
Wash and dry the radishes and keep the greens intact or trim them within 1 inch, then thinly slice the radishes. Transfer the radishes to a medium bowl along with the shallots and salt, toss to combine, and let stand for 5 minutes.
Step 2
In a bowl, whisk the rice vinegar with the soy sauce and drizzle in the olive oil, whisking until emulsified. Add the cilantro and half the dressing to the radishes and toss gently to combine. Transfer to a platter, top with the goat cheese, and serve the remaining dressing on the side.