Recipes
Almond Dip with Argan Oil and Honey
This smoky-sweet almond dip is a staple of southwestern Moroccan breakfasts.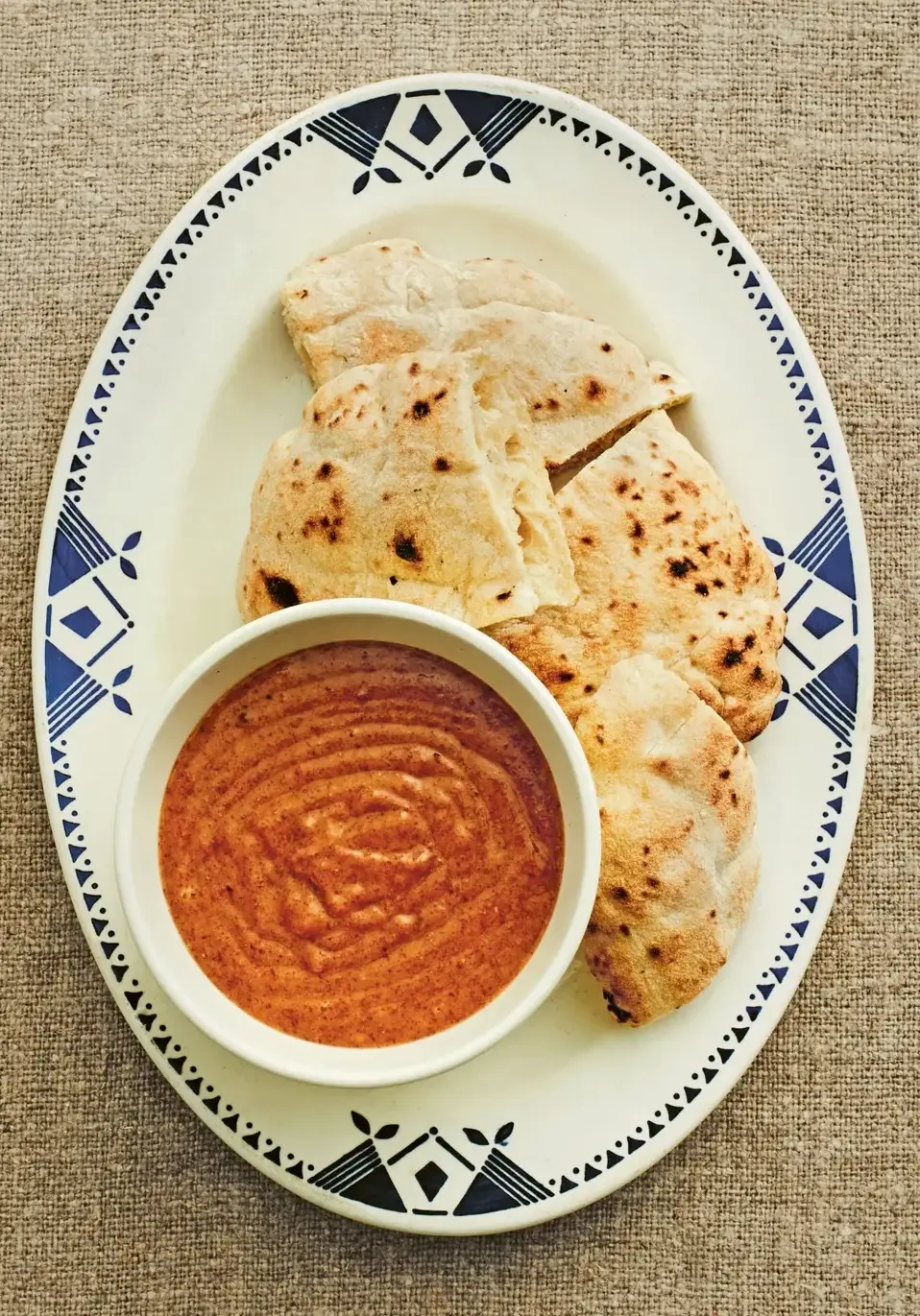 This recipe for amlou, adapted from Jeff Koehler's new book, The North African Cookbook, is an almond-based spread local to the southwestern Moroccan region of Sous, between Agadir and Essaouira. Ground together with deep golden argan oil and just a touch of honey, this earthy, lightly sweetened dip is a staple at the Moroccan table, eaten with bread at breakfast or at snacktime. Made from the seeds of the argan tree, which is indigenous to the Sous region and can be up to two hundred years old, argan oil is often sold as a beauty product, so be sure to use an edible, culinary-grade variety for preparing this dish. (Argan oil is available at many North African and online retailers, or substitute walnut oil, almond oil, or full-bodied extra-virgin olive oil.)
Ingredients
1⅓ cups almonds (8 oz.)
Fine salt
½ cup culinary argan oil (see headnote), or walnut or extra-virgin olive oil
2 Tbsp. honey, or to taste
Instructions
Step 1
Position a rack in the center of the oven and preheat to 350°F. On an ungreased baking sheet, bake the almonds, shaking the pan occasionally, until deep brown and crunchy, 10–15 minutes. Transfer a plate and set aside until cool. 
Step 2
In a food processor, blend the almonds to a gritty paste. With the machine running, gradually add the oil and blend until smooth. Season with salt to taste, then scrape into a serving bowl and stir in the honey. (Refrigerated and tightly covered, amlou will keep for up to one week.)