Recipes
Casquitos de Guayaba
Green guavas—simmered in vanilla sugar—transform into this silky, crimson treat.
Serves

makes 2½ cups

Cook

2 hours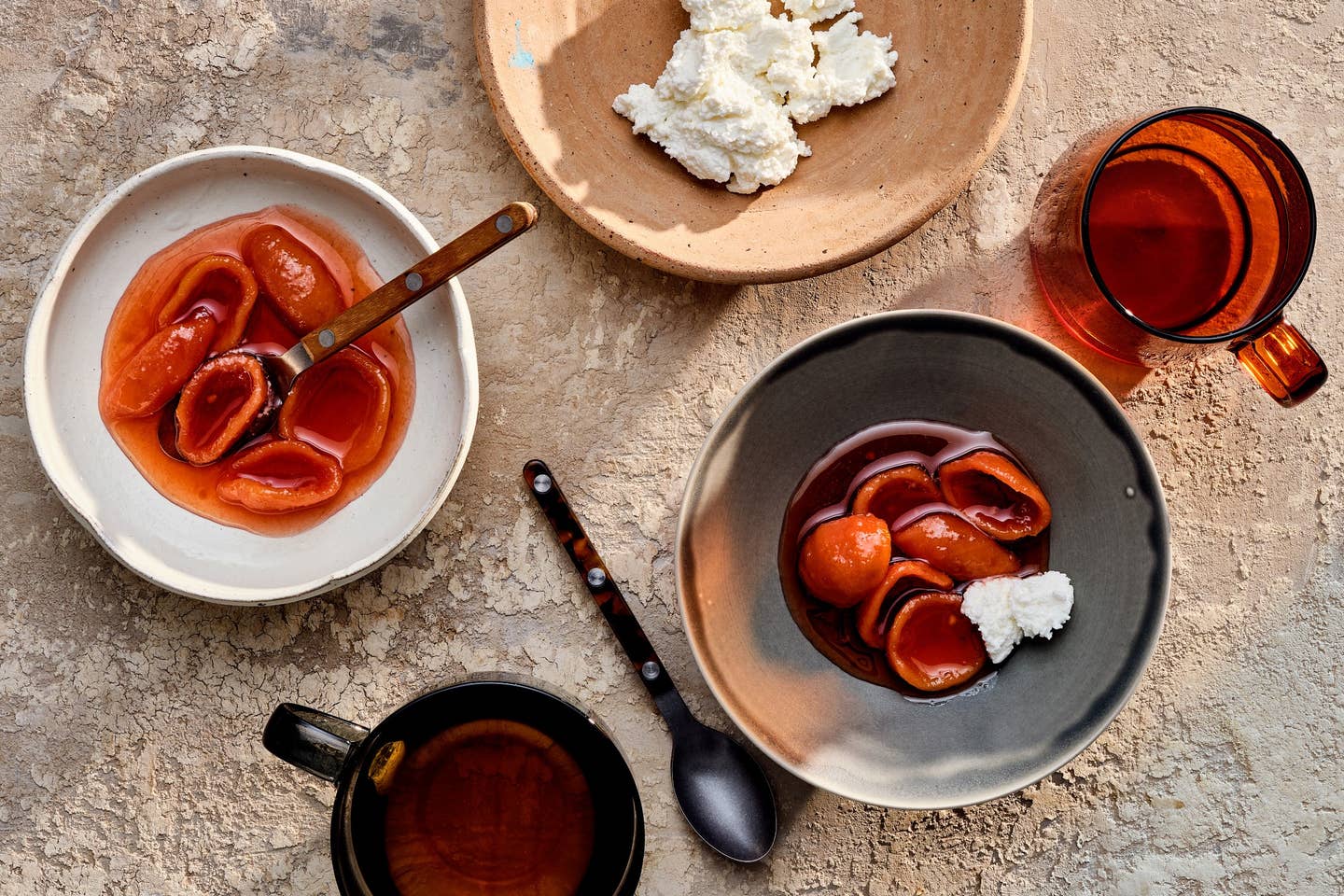 When picking fresh guavas for this Cuban-style casquitos de guayaba recipe, select fruit that are neither too green nor too ripe; they should have a sweet and faintly musty fragrance and be firm yet give slightly when squeezed, like a perfectly ripe avocado. "Casquitos" translates to "little helmet," referring to the shape of the guava when its seeds have been scooped out. As the shells simmer in the vanilla syrup, the white flesh will gradually turn a vibrant red.
Ingredients
8–10 medium guavas (about 2 lb.)
1 tsp. vanilla extract
2 cups sugar
Soft queso blanco or cream cheese
Instructions
Step 1
Using a small paring knife, peel the guavas and remove and discard the stems and blossoms. Cut the fruit in half lengthwise, then using a small spoon, gently remove and discard the seeds and pulp. Transfer the shells to a medium pot, and add 4 cups of cool water and the vanilla. Set over medium heat and bring to a boil, then gently stir in the sugar. Lower the heat to maintain a simmer and cook, stirring occasionally, until the cooking liquid coats the back of a spoon and the both the fruit and the liquid turn a deep red color, 45 minutes–1 hour.
Step 2
Remove from the heat, then set the guavas aside to cool to room temperature in their cooking liquid. Serve cold or at room temperature with cream cheese or soft cheese on the side.