Drinks
Clover Club Cocktail
Make the most of raspberry season with this frothy pre-Prohibition gin drink.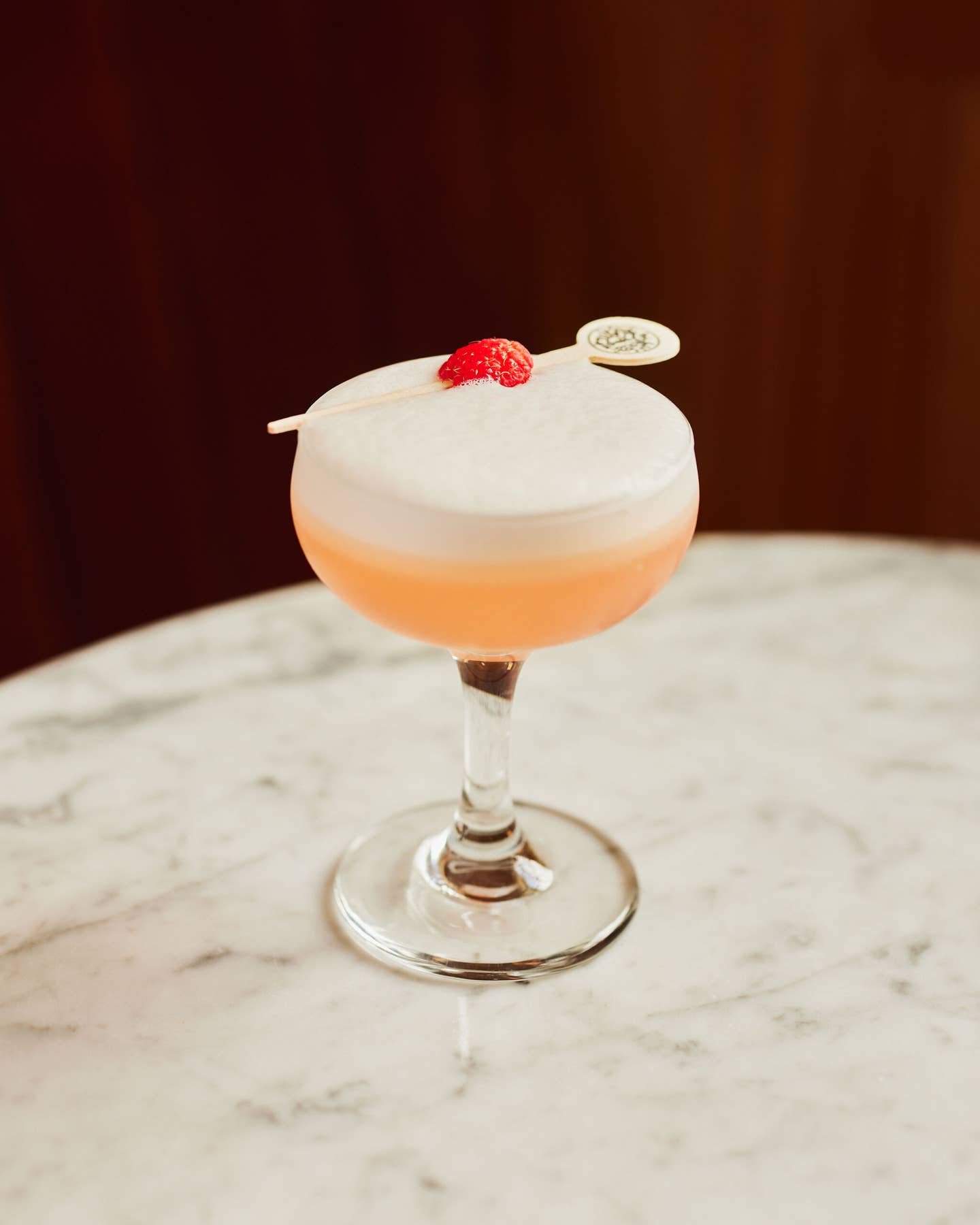 Named for a turn-of-the-century men's club in Philadelphia, this frothy gin sipper (courtesy of Tenmile Distillery) belongs to the pre-Prohibition era of classic cocktails, but has lately been revived on craft bar menus. An earlier recipe appeared in Jack's Manual (1908), by a bartender famed for his "fancy mixed drinks." A cousin of the Pink Lady, it needs to be dry shaken to emulsify the egg white, and the addition of raspberry syrup—Monin is a reliable ready-made brand—creates a delicate blush for a summery refreshment. This recipe is a great showcase for Tenmile's Listening Rock Gin.
Ingredients
2 oz. gin
½ oz. fresh lemon juice
½ oz. raspberry simple syrup
1 large egg white
Raspberries, for garnish
Instructions
Step 1
To an empty cocktail shaker, add the gin, lemon juice, raspberry simple syrup, and egg white; shake well. Add enough ice cubes to fill the shaker about halfway, and shake well again. Strain into a coupe or Nick & Nora glass, garnish with a few raspberries, and serve immediately.