Recipes
Raspberry Blondies with Chocolate and Almonds
I can't stop making these chewy, chunky one-bowl bars.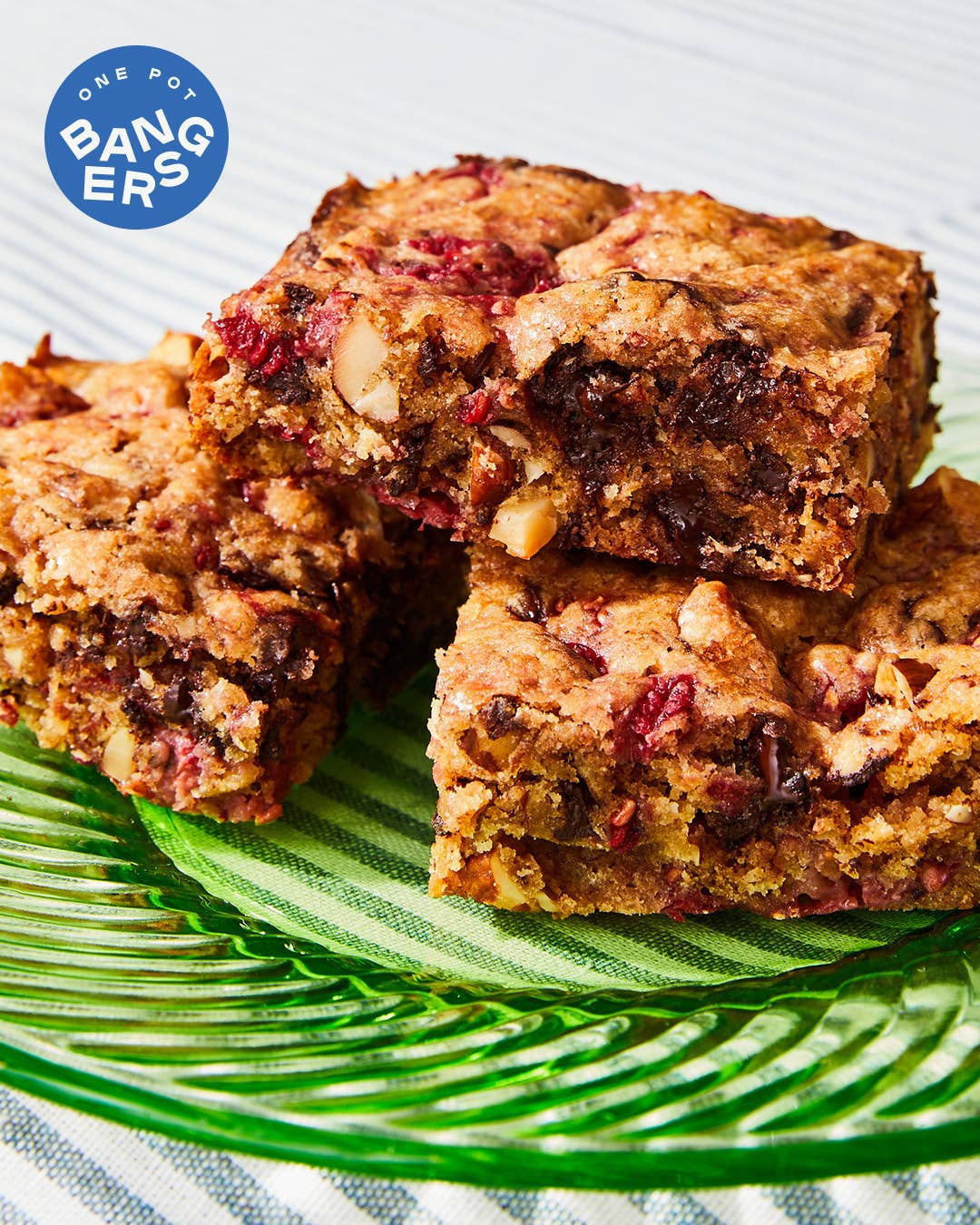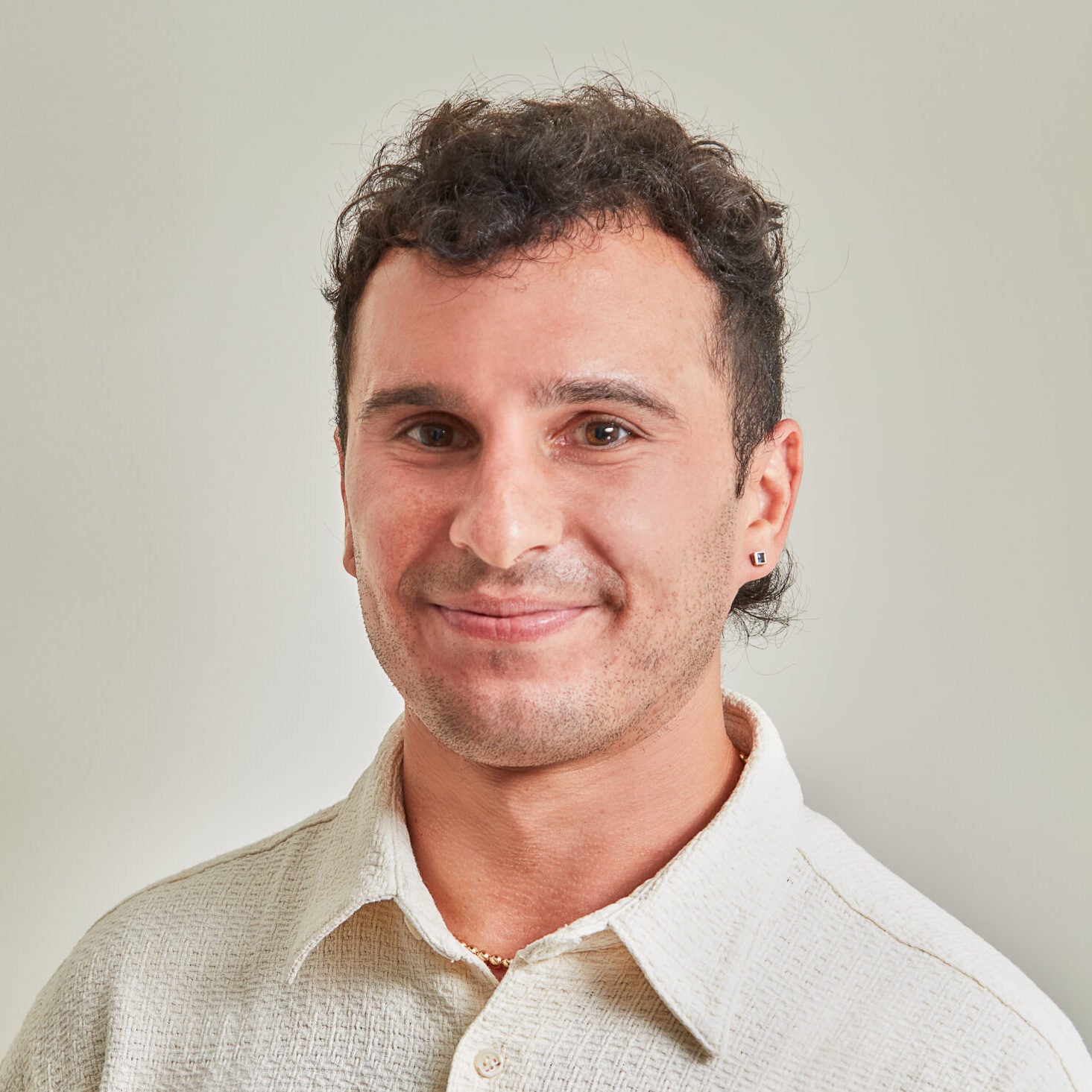 ---
Welcome to One Pot Bangers, Benjamin Kemper's column, where you'll find our freshest, boldest cooking ideas that require just one pot, bowl, skillet, or sheet pan. Busy week? We've got you covered with these low-effort, high-reward recipes from around the globe.
When I'm in charge of dessert but baking is the last thing I feel like doing, these dense and chewy raspberry chocolate blondies always save my skin. Something about the raspberries and almonds puts these bars in fancy-pants territory—even if the batter comes together in a single bowl. Feel free to customize this blondie recipe based on whatever's lurking in the recesses of your cupboard: White chocolate instead of milk is a no-brainer here, or you can nix the berries and add ½ cup of toasted shredded coconut in their stead.
Ingredients
7 Tbsp. unsalted butter, melted and cooled (see footnote), plus more for greasing
1 cup brown sugar, light or dark
1 tsp. vanilla extract
½ tsp. almond extract
½ tsp. fine salt
1 large egg
1 cup all-purpose flour
¼ tsp. baking powder
⅔ cup fresh raspberries
½ cup coarsely chopped toasted almonds
½ cup coarsely chopped milk chocolate, or chocolate chips
Instructions
Step 1
Position a rack in the center of the oven and preheat to 350°F. Butter an 8-by-8-inch baking pan, then line with parchment or foil, leaving a generous overhang on two sides. Butter the parchment.
Step 2
In a large bowl, whisk together the butter, brown sugar, vanilla, almond extract, salt, and egg. Sprinkle the baking powder evenly over the top, whisk to incorporate, then add the flour and whisk until just combined. Using a silicone spatula, gently fold in the raspberries, almonds and chocolate.
Step 3
Bake until the top is cracked and pale golden brown, 22–26 minutes (do not overbake). Cool in the pan, then (lifting the overhang) transfer to a cutting board and cut into squares as large or as small as you like.
Note: For extra-nutty blondies, melt the butter in a small pot set over medium-high heat. Continue to cook, using a silicone spatula to stir occasionally, until it turns light amber and smells nutty, about 2 minutes more. Transfer to a heatproof bowl and cool to room temperature before using in step 2.