Move Beyond Your Sourdough Starter with the Best Online Baking Classes
Fire up your laptop and preheat the oven.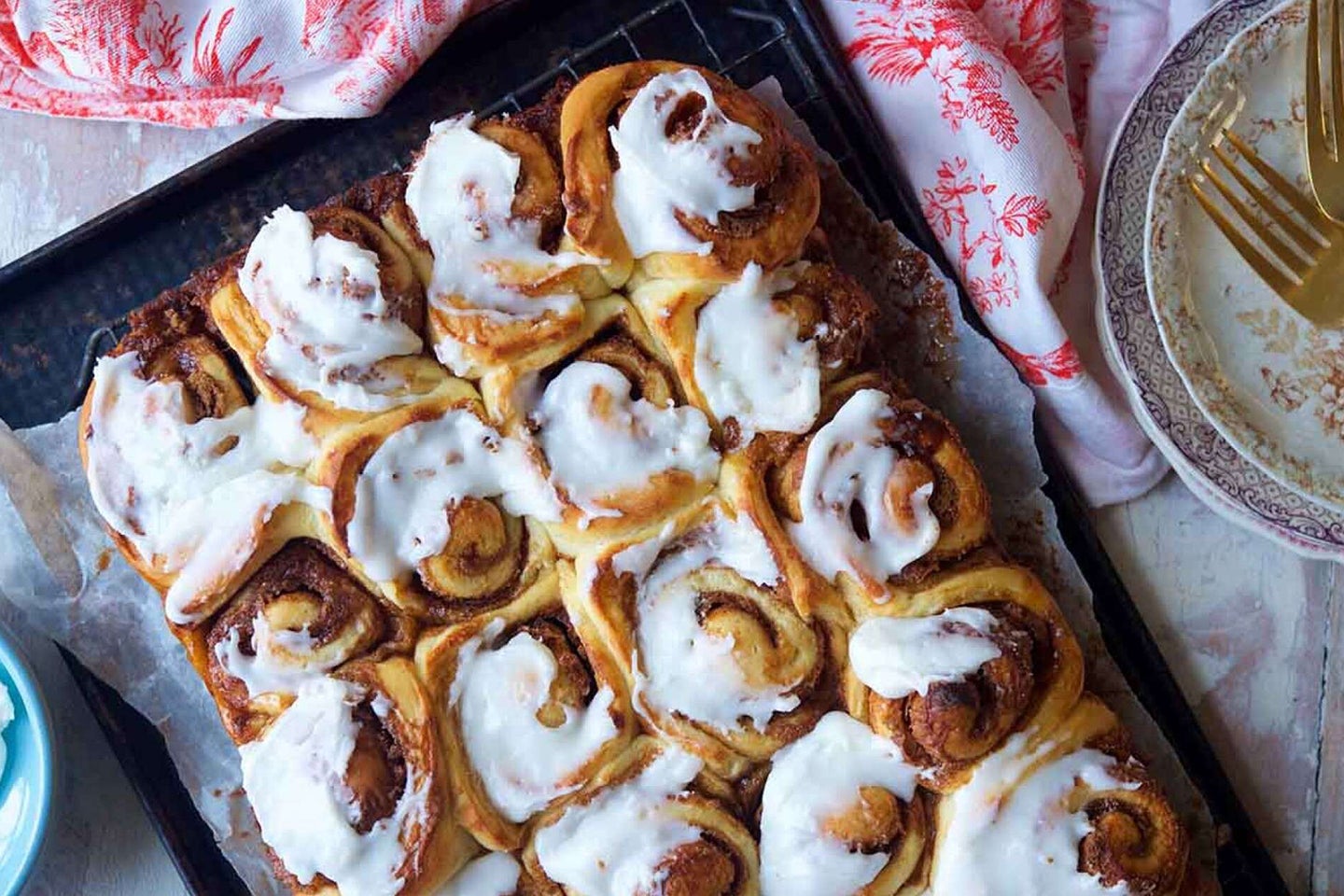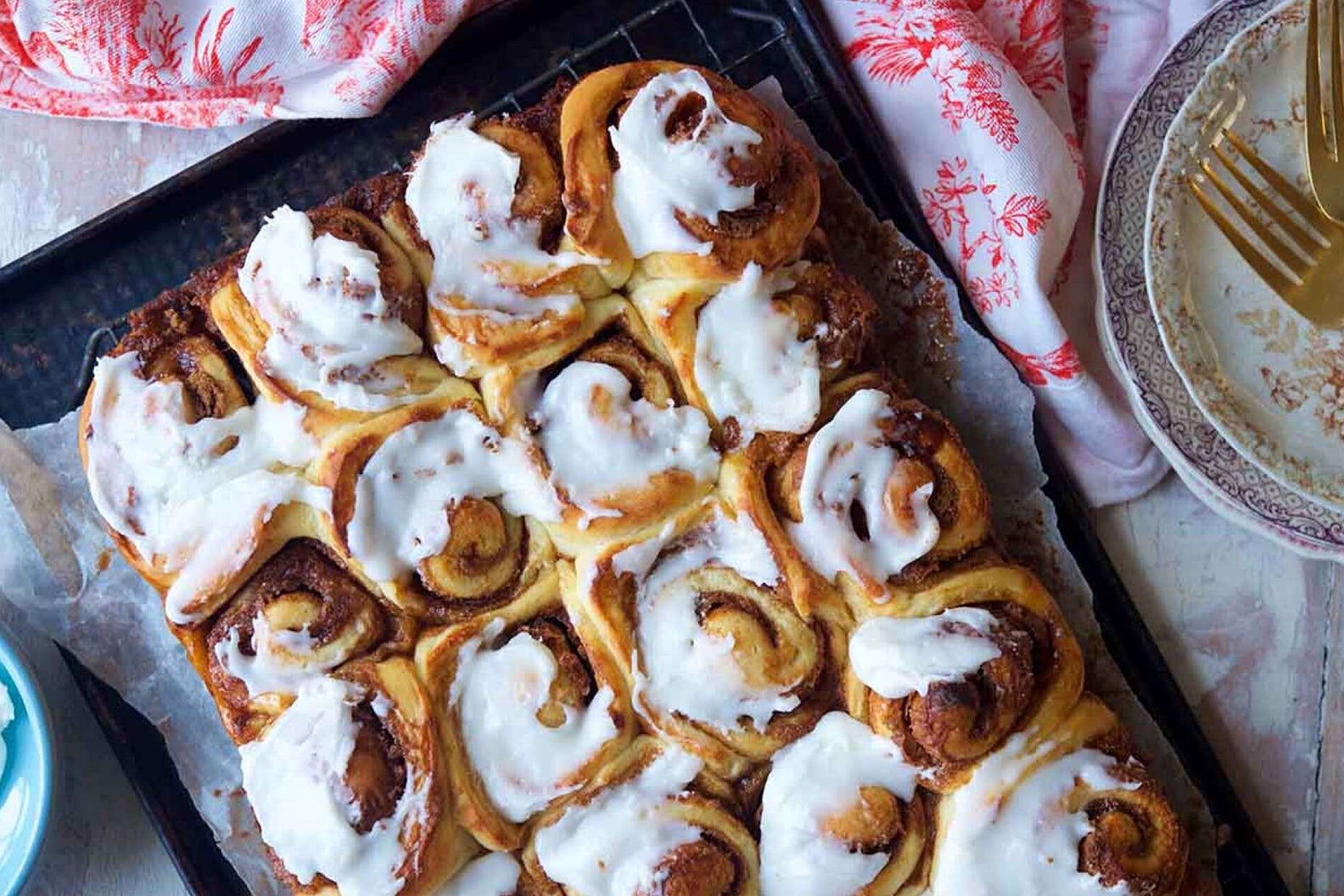 If watching reruns of The Great British Bake Off one-too-many times over the past year has inspired you to pull out the pie tins or finally get a handle on braiding a loaf of challah, you might be stuck on where to start. While recipes are helpful, sometimes you need a little more guidance to perfect those flaky layers of a croissant or understand why you're using baking powder and not baking soda. Fortunately for novice cooks, there are plenty of online baking classes out there that have gained popularity within the last year and make professional-level classes more accessible. 
With this in mind, we rounded up the best online baking classes for both rookies and advanced confectioners, from mastering eclairs to fluffy loaves of artisan bread.
Features to Keep in Mind
Time Constraints
"One thing that people have said to us over and over again is that when they are taking virtual baking classes, they're more likely to do it again at home because they already had the experience of making it using their oven and their own equipment. That makes them feel more confident replicating what they did," says Sara Molinaro, principal instructor for Bake! at Zingerman's Bakehouse.
Like livestreamed cooking classes, it's best to diligently read the time restraints for the course, particularly if the class is "live action" or via Zoom rather than a pre-recorded one you can do at your own pace, according to Rebecca Eisenberg of The Practical Kitchen. Otherwise, you may be fumbling to finish that flambé at the same time as your other virtual classmates.
Skill Level
As much as you might fancy yourself the next Christina Tosi, have a realistic understanding of your abilities. Some online baking classes or subscription services can get pricey and you don't want to be frustrated if you can't create the proper whipped peaks to complete the recipe.
"I think people going into online baking classes sometimes just go in blindly without really knowing what the class is about. Start small: pick a specific technique or a specific recipe. Make sure that it's going to challenge you, but it's not going to be overwhelming to you," says Greg Skipper, co-owner of Fat Daddio's bakeware, the makers of our favorite cake pan.
Tools
And make sure you have the necessary tools to make the goods. While most classes should only require basic baking equipment, it's a good idea to check your current arsenal to make sure you have the proper cookie scoop or baking sheet.
"Before taking an online baking class, you should buy a kitchen scale," says Molinaro. "You have to have a kitchen scale for accuracy. A kitchen scale is the easiest and quickest way to up your baking game, and a good one does not need to cost more than like 15 bucks."
Our Top Picks
With more than 200 online baking classes, The Butter Book aims to give home bakers the skills to tackle a variety of baked goods across three categories: bread baking, pastry, and cake decorating. With lessons for bakers at any stage of their confectionery journey, The Butter Book's courses focus not only on instruction, but also building a strong community of members who share tips, tricks, and recommendations on the platform and on a "members only" social media page. Easily accessible on a mobile device and with courses available on-demand anytime, you can opt to learn how to decorate an ombre cake at 3 a.m. or bake cream custard during your child's naptime. A subscription is $24.99 a month or $199 for a year.
Good baking begins with a solid foundation of skills. America's Test Kitchen's Cooking School can take you from the science behind the classic chocolate chip cookie to a multilayered Millionaire's Shortbread. With a whopping 97 classic recipes and techniques to choose from, you can impress your family this Thanksgiving with a velvety pumpkin pie or become the gingersnap cookie queen of the neighborhood. Available on-demand with a monthly subscription to ATK's Cooking School (which also includes plenty of non-baking online classes), pastry professionals offer guidance on potential pitfalls and helpful hints found after years of experience. You can start off with a two-week free trial before getting a subscription, which costs $19.95 a month, or $39.95 if you want instructor feedback for the specific temperature questions you may have.
"90 percent of bread-making is using the right ingredients and getting that bread to the 'good dough' stage," says House of Bread's Sheila McCann in the introduction to her online bread baking courses. With her deft and supportive instruction, bread-making really can feel that easy—even for beginners. The San Luis Obispo, California-based bakery ramped up its online teaching efforts in early 2020 and now has downloadable classes featuring McCann teaching everything from hard-crust breads and flatbreads to honey whole wheat and gluten-free baking. Classes are ordered individually at $9.95 per class and are available to watch again and again as you begin perfecting your kneading technique.
It's no secret that James Beard Award-winner Dominique Ansel is one of the most iconic pastry chefs, and thanks to MasterClass, you can learn French pastry from him in your own kitchen. With baking lessons covering Francophone favorites like madeleines, fruit tarts, and bonbons, broken down into step-by-step elements, Ansel's videos are easy to follow, come in digestible lengths,  and are infinitely inspiring. You do need a MasterClass subscription to access the course, which costs $180 a year, but it also gives access to courses from other culinary greats, like Gordon Ramsay.
There's plenty of discussion about the creative process. "For me, what makes pastry unforgettable is the emotion that goes in the food. And that's why I want to create a new pastry. I always try to take this into consideration," he remarks in his final lesson. And, yes, for the curious: There is a lesson featuring the Cronut.
Sara Molinaro, principal instructor for Bake! At Zingerman's Bakehouse in Ann Arbor, Michigan, embraced online baking classes with gusto in April 2020 and hasn't looked back. The baking arm of James Beard Award-nominated Zingerman's Delicatessen, Molinaro's roster of Zoom-based pastry courses are as playful as they are educational, covering a roster of casual American classics like hand pies ("Hooray for hand pies!") and cinnamon rolls ("Cinn-ful cinnamon rolls") as well as ingredient-based topics, like classes on the "magic of maple" and baking with tahini. Prices vary by class, ranging from $20 to $75. 
Best for Cakes (and Cake Decorating): Craftsy
For online baking classes that provide loads of whimsy and a variety of instructors, look no further than the cake and cake decorating classes offered on Craftsy. Learn to create Instagram-worthy (and sturdy) tiered cakes in an online course with Joshua John Russell of the YouTube show, Man About Cake, or refine your classic cake skills with Matt Lewis from Baked. Classes are available on-demand, and cost between $9.99 and $39.99. Cake decorating and presentation also takes center stage on this platform, because as any good baker knows, we eat with our eyes first.
Based on Fran Costigan's popular in-person Vegan Baking Boot Camp, Rouxbe's Essential Vegan Desserts 90-day online course is a gradual-skill-building program that will appeal to both long-time vegans looking to up their baking game and curious omnivores alike. With a detailed syllabus walking students through eight modules containing 90 recipes and over 200 tasks, the course leaves no vegan baking stone unturned—from aquafaba and dairy alternatives to choosing quality chocolate and creating vegan mousse. With unit reviews and assessments at the end of each module, as well as a final showcase, Essential Vegan Desserts is well-suited for those students who are serious about understanding vegan baking down to the fundamentals. The course costs $399.99, but know that if you're unable to finish the course in time, a month extension is available for $39.99
There's nothing that warms the heart of a food-loving parent more than watching their child learn to cook. With the Bake for Good online program from King Arthur Flour, little bakers can have their flour-covered hands kneading dough, braiding bread, and measuring cinnamon sugar. As a free outreach program for students from fourth through 12th grade, Bake for Good helps budding bread-stars with math and science skills through three guiding principles: learn, bake, and share. There's live remote instruction available for fourth to seventh grade cohorts of more than 50 students (think: remote classroom-sized), as well as the "self-directed" program with pre-recorded instructional videos suitable for all grades. Bake for Good is free after submitting an application, and King Arthur Flour mails each student a "baking kit" with ingredients necessary to complete the program.
Every product is independently selected and vetted by editors. Things you buy through our links may earn us a commission.