Shopping & Reviews
Our Favorite Can Openers
Whether they're hand-powered or electric, here are five safe can openers for your kitchen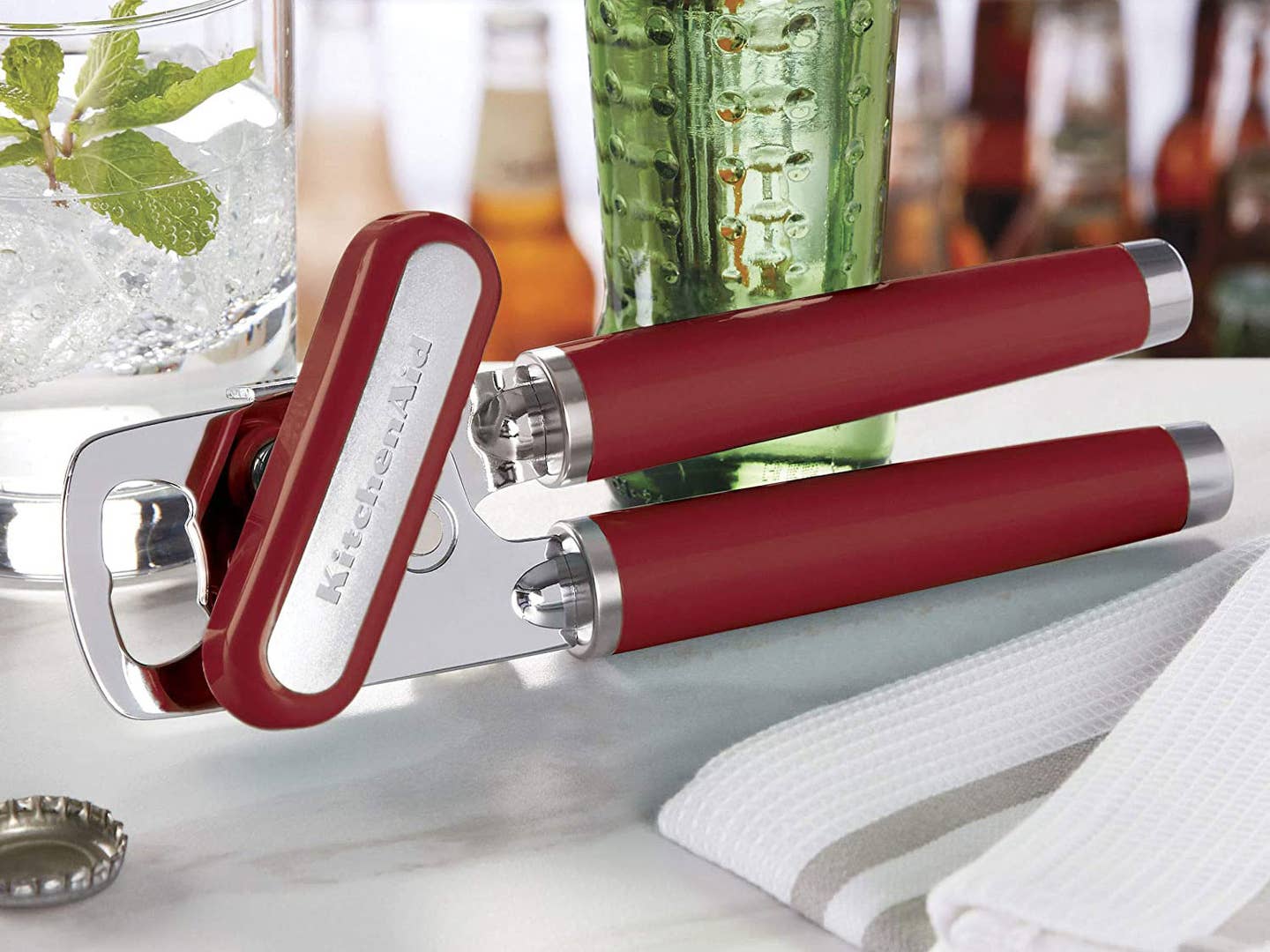 Canned goods help keep our food safe and preserved. A dependable can opener will save you from debris falling into the can and limit injury when opening. Whether you are at home or on-the-go, the right can opener can make a world of difference when it comes to convenience.
Cushioned handles also provide non-slip grips, even when your hands are wet, making it an excellent tool to use in busy kitchens, campsites, outdoor grills, and more. The oversized knobs on the OXO can opener means it's easy to grip and turn. The stainless steel cutting wheel cuts easily and the design ensures no sharp edges remain on the can or lid.
This electric can opener features a precision power cutting blade and handles any standard size can with ease. The single-touch operation makes it straightforward to use, and the removable action lever makes it easy to clean. Plus, it's powered by the Cuisinart motor system.
This hand-powered can opener offers ergonomic handles for comfortable gripping and the easy turn knob makes opening a breeze. It features an integrated bottle opener and should only be hand washed. Clean this can opener with warm soapy water, and dry it right away.
A different twist on electric can openers, this one happens to be battery operated, allowing you to take the convenience of an electric can opener on all of your outings. It opens cans without cutting so you don't have to worry about sharp edges.
This can opener opens standard-size and pop-top cans while leaving no sharp edges behind. It has a sleek, modern chrome and black finish that matches many of today's kitchen appliances for a streamlined kitchen appearance. The motor on this Hamilton Beach can opener is permanently lubricated, meaning it'll never require oiling.