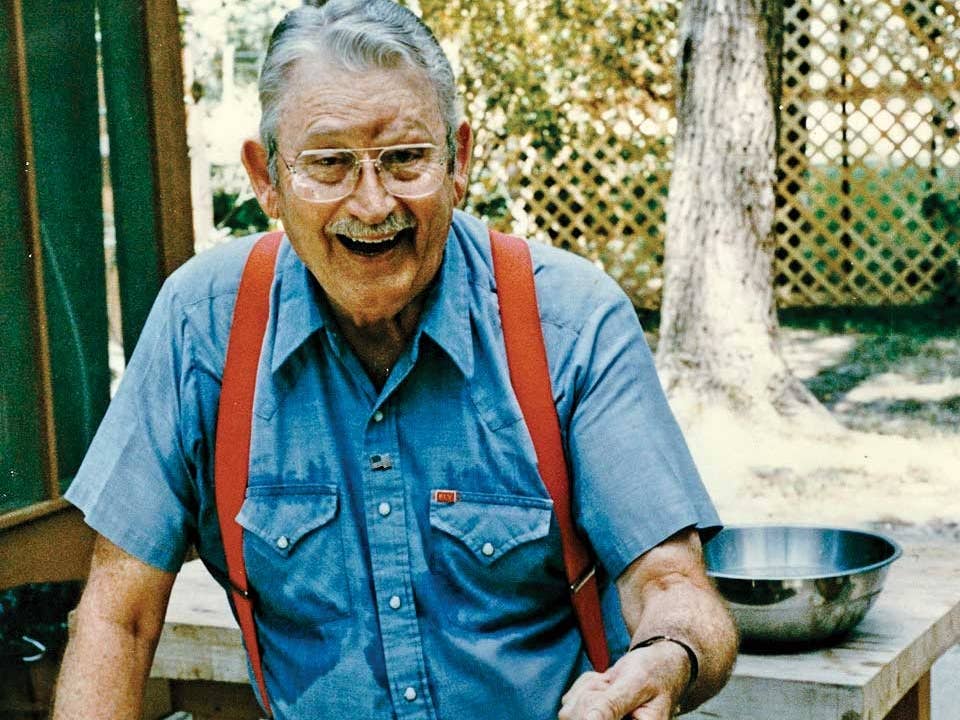 Shopping & Reviews
The 2020 Saveur 100: 91-100
How Scandinavians do oil cloth, an ode to The Silver Palate, and where to find the best lemon tart in Paris.
91. How We Like to Kelp the Planet
Not-so-fun fact: Almost all of the edible seaweed in this country is imported from Asia, where the stuff tends to be harvested from unmonitored waters, dehydrated, then re-plumped and tinted with blue and green coloring before landing on a plate at your local sushi joint.
Enter Atlantic Sea Farms, the kelp aqua­culture company that convinced a critical mass of Maine lobstermen to cultivate kelp during the ­offseason—an attractive side hustle for an industry plagued by waters warming at a rate alarming enough to kill off crustaceans. The full-circle ­benefit? Kelp filters carbon and nitrogen from the ocean, creating a more hospitable environment for the lobsters that should be the main event.
But, please, don't take our word for it. David Chang, the restaurateur behind the Momofuku dynasty, created a popular kelp bowl for Sweetgreen using Atlantic Sea Farms kelp earlier this year. Dan Barber, poster chef for sustainable foodstuffs, served the fresh-frozen kelp at Blue Hill restaurant in Manhattan. Nowhere near these venues? No problem. Atlantic Sea Farm's jarred salads—the kimchi-based Sea-Chi, the tangy Sea-Beet Kraut, and the Fermented Seaweed Salad—are available at some grocery stores on the East and West coasts, or by mail in packs of three (­$10 for a 15-ounce jar; atlanticseafarms.com).
92. The Cajun Scene-Stealer Time Forgot
YouTube offers all sorts of diversions: rodents eating tiny burritos, DIY pontoon-boat tutorials, countless hours of footage devoted to ingrown-hair extraction. But the words I most often type into the site's search field? "Justin Wilson." Back in the 1970s, when Emeril Lagasse was barely out of knee pants, Wilson was the Cajun hambone burning up the little screen, at least if you lived within broadcasting range of Mississippi Educational Television. (He did briefly achieve nationwide fame after starring in a mid-'80s commercial for Ruffles Cajun potato chips.) Wilson laid dat accent on real thick while demonstrating how to prepare dem possums and squirrels—and not just on TV. "Les see dare now," he wrote in one cookbook. "I can't make up my head whether we're gonna serv' dis rabbit sauce piquant wit' spaghetti or wit' rice. Dey are both some wondermous!" Beneath the late Louisianan's (extremely entertaining) schtick, however, lay one helluva cook. I gar-on-tee it. —Sarah Gray Miller
93. A Cloth for All Seasons
Bold, bright, fruity, and floral, most oilcloth patterns shout summertime. Nordic Nest, however, only stocks the work of Scandinavian designers, who have a tendency to cool things way down. So while the Swedish retailer's inventory contains a number of ­acrylic-coated fabrics, most interpret nature motifs in muted tones, like Arvidssons Textile's almost-­monochromatic "Ofelia" ($32 per meter). Kinda hard to relegate something so beautiful to patio furniture and picnic tablecloths. And why should you, when it's possible to render ­indoor sofas and chairs red-wine proof?
94. The Delicacy Colman Andrews Pined for When the Borders Closed
Espardenyes are subtly delicious, with a flavor both faintly maritime and mildly earthy. I last ate them, cloaked in an emulsion of olive oil and garlic, in mid-February, at the curiously named El Motel (long story), a superlative restaurant in the Catalonia region of northeastern Spain.
These ivory-hued morsels, cylindrical and striated and a few inches long, are cut from the marine animals known as sea cucumbers. Espardenya is Catalan for "­espadrille," the shoe whose sole the striations are said to recall. There are estimated to be nearly 1,750 species of these creatures inching their way across the world's ocean floors. This one, Parastichopus regalis, is eaten almost exclusively along the coast of Catalonia and neighboring Valencia.
Nobody imports espardenyes to the US, as far as I know. Perishability aside, they're expensive, at around $80 a pound, and can take some getting used to, with a texture that has been compared to raw squid or even gristle. Nonsense. Espardenyes taste like real food. Really extraordinary food. And they'll be the first thing I order when I finally get back to Spain. —Colman Andrews
95. Multitasking Never Looked So Good.
During my childhood in England, I was entranced by the sight of my mother, one arm wrapped around a cane-­colored mixing bowl while the other beat butter and sugar together with a wooden spoon. I needn't rely on memory alone to summon the attendant emotion. The Mason Cash Company, of Derbyshire, has produced the same piece of textured pottery since 1901. The line has grown exponentially since then. Two of our favorite recent additions? A measuring jug that doubles as a mixing bowl, and prep bowls that also serve as measuring cups from their aptly-named Innovative Kitchen Collection ($23 for the jug, $15 for a set of three cups; everythingkitchens.com). These earthenware delights, with rose-hued and soft-gray ­interiors, are brilliant enough to be around for a while too. —Megan Wetherall
In Taipei, Taiwan, where I grew up, every household has a dish clip. How else would you remove plates of pork-belly buns or whole fish from a hot steamer? Now that I'm a New Yorker, I've also found the tool—which'll set you back about $7 on Amazon—handy when retrieving leftover takeout from the microwave. —­Jessie YuChen
97. The Tiny NYC Shop That Inspired Big Ideas
Back in 1977, when I first walked under the Silver Palate's signature blue-and-white striped awning and pushed open the door, I felt as if I'd squeezed into a miniature spacecraft bound for some uncharted gastronomic galaxy. Inside this 165-square-foot store on Manhattan's Columbus Avenue, raspberry vinegar, brandied damson plums, and zucchini pickles lined the shelves. Crunchy baguettes stood upright in breadbaskets. Layered terrines and ratatouille, heaped temptingly on serving platters, beckoned from a refrigerated display case. (Still a college student surviving on wedge salads speckled with Bac-Os, I may have pressed my nose against the glass.)
Nearly 100 blocks south, Dean & DeLuca opened the same year, inspiring a similar sense of wonder among SoHo residents, but it was uptown caterers Sheila Lukins and Julee Rosso who defined effortless entertaining for me. Long before I traveled to the world's great food halls—Harrod's in London, Fauchon in Paris, Misir Çarşisi in Istanbul, the depachika of Tokyo—these two women opened my mind to global possibilities, one splurge at a time. A little tapenade or salmon mousse scooped into containers for a picnic in Central Park. Pâté de campagne with walnuts to sustain me during the train ride back upstate to school.
A couple of years later, Lukins and Rosso published their Silver Palate ­Cookbook to national acclaim. Pre-Martha. Pre-Ina. Pre-Rachael. Imagine opening that original 1979 edition to discover recipes for Caviar Eclairs or Duck with 40 Cloves of Garlic, accompanied by Lukins' sweet pen-and-ink sketches and sidebar advice for hosting a nuptial brunch or election-night supper (worth revisiting come November). Everyone seemed to have a favorite Silver Palate dish. Chicken Marbella became the gold standard for dinner parties throughout the Hamptons and Westchester County. I preferred to feed friends, crammed around a table in my fifth-floor walk-up on First Avenue, the Fruit-Stuffed Rock Cornish Hens.
Lukins and Rosso's influence has since stretched beyond our shores. My friend Jeremy Lee, chef at Quo Vadis in London, confesses a fondness for the duo's desserts: "Scotland was not known for its chocolate when I was growing up there, so their brownie recipe, ever so slightly amended, is the one I love most." —Shane Mitchell
98. Membership Has Its Privileges.
Why spend a meal in Mexico City at a tiny fried-chicken shop? The short answer: Edo Lopez of Edo Kobayashi Restaurant Group. This chef has transformed Mexico City's Colonia Cuauhtémoc area into "Little Tokyo," with six signature spots. In addition to restaurants devoted to ramen, sushi, and yakitori, Lopez also presides over two jazz bars offering natural wines, sake, and Japanese whiskeys. This past February, he added the Fried Club.
At TFC, you can expect the same wee-space, wee-menu, major-flavor spirit that ­characterizes Lopez's other joints. A makeshift kitchen turns out a perfect, tender fried-chicken burger, along with other unpretentious dishes such as fried shrimp and fried soft-shell crab. Caviar on the fried chicken is an optional splurge, but the side of fries with either truffles or foie gras should not be. Pair it with a glass of Veuve Clicquot or Caguamita beer, and you'll begin to understand why this sliver of real estate happens to be the epicenter of my city's food scene. —Jose Castillo
99 .A Thrifty Stock Option
Before you toss those corncobs, carrot peels, ­celery cores, and squash skins in the trash, ­consider this: A quart of produce scraps can easily become a gallon of rich, vegetable ­kitchen-scrap stock. Combine the trimmings with 10 cups of water and the spices of your choosing (a teaspoon of peppercorns, two bay leaves, and a pod of star anise are a good start), then toss in a Parmesan rind for tang, and simmer for approximately 40 minutes before straining. Don't force it—literally. Let gravity get those juices flowing, to avoid clouding the broth.
As free-form as this endeavor may be, a few rules apply: Avoid papery onion skins, which darken the stock, and too many bitter bits (herb stalks and carrot greens). Salt only after the liquid reduces, or when you're ready to use the stock in a ­recipe. The ­delicious dividends: a head start on a pot of soup.
100. The Finest Lemon Tart in All of Paris Also Happens to Be Gluten-Free.
Here, every pâtisserie boasts the top tarte au citron. Which one truly deserves the title? Chambelland, in the city's 11th arrondissement, eschews ­overly dense wheat flour in favor of superfine, organic rice processed no fewer than four times at the bakery's Provence mill. The result: a crust so ethereal, one wonders how it manages to hold the filling. Tangy, bright, and not-too-sweet, this lemon custard is topped with a swoop of fluffy, golden meringue. Chambelland's version of France's favorite confection is so supérieure, you'll never notice what's missing. —David Lebovitz