Amazon Prime Day Kitchen Deals—Handpicked by Saveur Editors
Find edge-grain Boos blocks, Instant Pots and more cult cooking classics for a fraction of the price.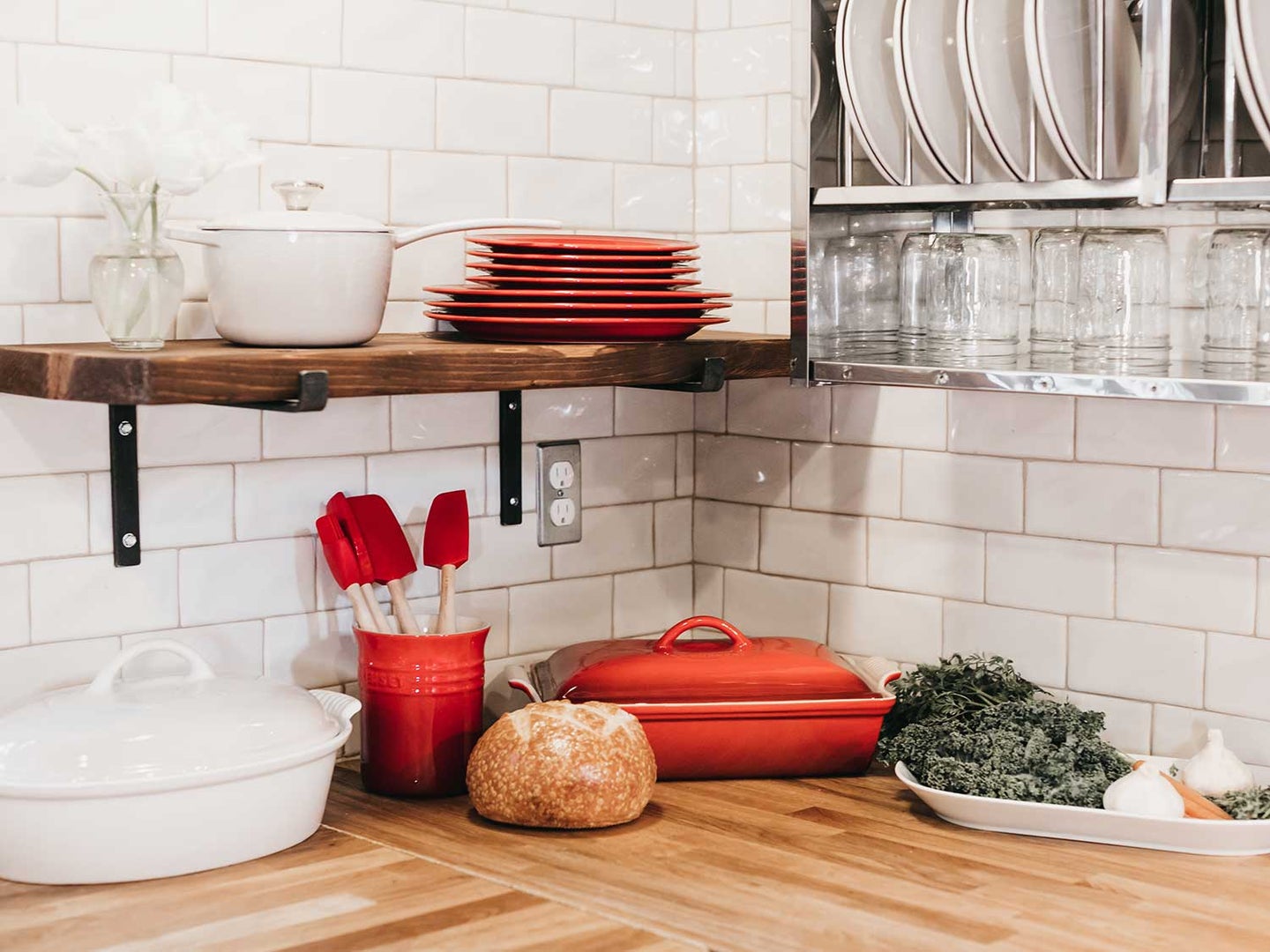 We may earn revenue from the products available on this page and participate in affiliate programs.
If your Amazon cart is as stuffed as ours, Prime Day 2020 is your sign to finally snap up all the kitchen and cooking goodies you've been eyeing. For the next two days, Amazon will be slashing prices on millions of products. (But only for Prime members—you can join with a free trial here.) We pored over the entire sale to select just the products we thought you would like most, from Instant Pots to Le Creuset cast iron, Henckels knives to Boos blocks, and more.
The deals here are valid for the whole event, as supplies last—from October 13 at 12 am Pacific until October 14 at 11:59 pm Pacific. For dozens more limited-time lightning deals, bookmark our Prime Day Live Updates post, and check back regularly over the next two days so you don't miss out!
While you're shopping, be sure to swing by our Saveur Selects Amazon store and browse the special offers on our own cookware and bakeware, too.
Appliances and Gadgets
Still haven't gotten your hands on an Instant Pot? This year, they're over 50 percent off on Amazon—no better time to get in on airfrying, baking, roasting, steaming, and yogurt-making all in one place.
Instant Pot Ultra Mini Hot Pot, 3 Quart—Now $50 (58% off)
Instant Pot Aura Pro with Sous Vide, 8 Quart—Now $70 (53% off)
Instant Pot Duo Crisp Pressure Cooker 11 in 1 with Air Fryer—Now $120 (33% off)
Cookware and Bakeware
The pan, the myth, the….Le Creuset. If you're looking to splurge on a new griddle, or want to revamp your cookware or bakeware collection, now's the time to do it.
Lodge Enameled 6 Qt Dutch Oven—Now $50 (56% off)
Tramontina Stainless Steel Tri-Ply Clad Fry Pan—$26 (56% off)
Zwilling J.A. Henckels 10-Piece Ceramic Cookware Set—Now $280 (56% off)
Le Creuset Enameled Cast Iron Skinny Griddle—Now $90 (43% off)
USA Pan Quarter Sheet Baking Pan and Cooling Rack—$16 (35% off)
Pyrex 6-Piece Deep Baking Dish Set with Lids—$32 (20% off)
Silpat Premium Non-Stick Silicone Baking Mat, Petite Jelly Roll Size—$12 (20% off)
OXO Good Grips 3 Piece Pop Container Set with Scoop—$30 (30% off)
Kitchen Tools
You know how to slice, dice, and julienne like the best of them, but you can't do it all without the proper knives. And Boos boards are almost 30% off—not bad for an edge grain.
Zwilling J.A. Henckels Steak Knife Set—$40 (75% off)
Henckels 20-Piece Statement Knife Block Set—$140 (68% off)
Kai Luna 6-Piece Knife Set—$48 (65% off)
Wüsthof 7-Piece Gourmet Traveler's Set—$100 (59% off)
Coravin Wine Preservation System, Limited Edition III—$200 (50% off)
Mercer Culinary Hot Forged 8-Inch Kitchen Shears—$22 (49% off)
Chicago Cutlery 3-Inch Slant Tip Paring Knife—$13 (48% off)
Victorinox 4-Inch Channel Knife—$9 (30% off)
John Boos 24 x 18 x 1.5 Inch Maple Cutting Board—$83 (28% off)
Mercer Culinary Multi-Purpose Kitchen Shears—$13 (21% off)
Saveur Selects
Prime Day deals on our own cookware and bakeware.
SAVEUR SELECTS Set of 2 Round Non-stick Cake Pans—$29.99 (Save $18)
SAVEUR SELECTS Roasting and Loaf Pan Bakeware Set—$29.99 (Save $21)
SAVEUR SELECTS Pizza and Fluted Tube Pan Bakeware Set—$29.99 (Save $24)
SAVEUR SELECTS Loaf and Muffin Pan Bakeware Set—$29.99 (Save $22)
SAVEUR SELECTS 5-piece Tri-ply Stainless Steel Cookware Set, 3 Essential Pots and Pans, 2 Interchangeable Lids—$159.90 (Save $100)