Tart Pans to Suit Every Taste
Type-A perfectionist? After the appearance of effortlessness? Or perhaps a true no-muss, no-fuss type? Have we got a pick for you!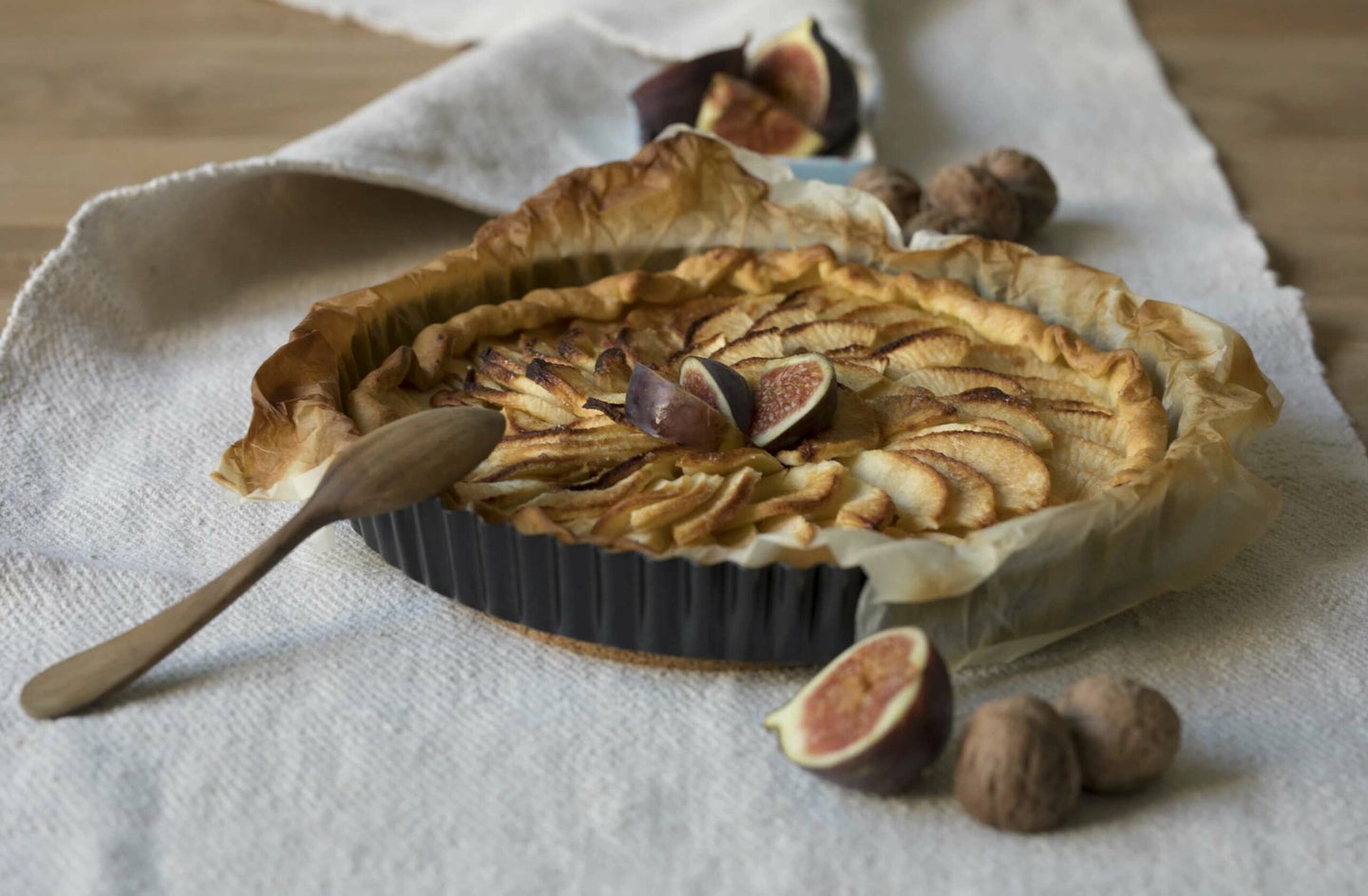 Tart pans give home cooks a real edge, with grooved sides that add flair without extra work. But which fluted pan should you choose? That depends on your end goal: flawless crust, rustic charm, or ease and convenience. The following options cover all the baking bases.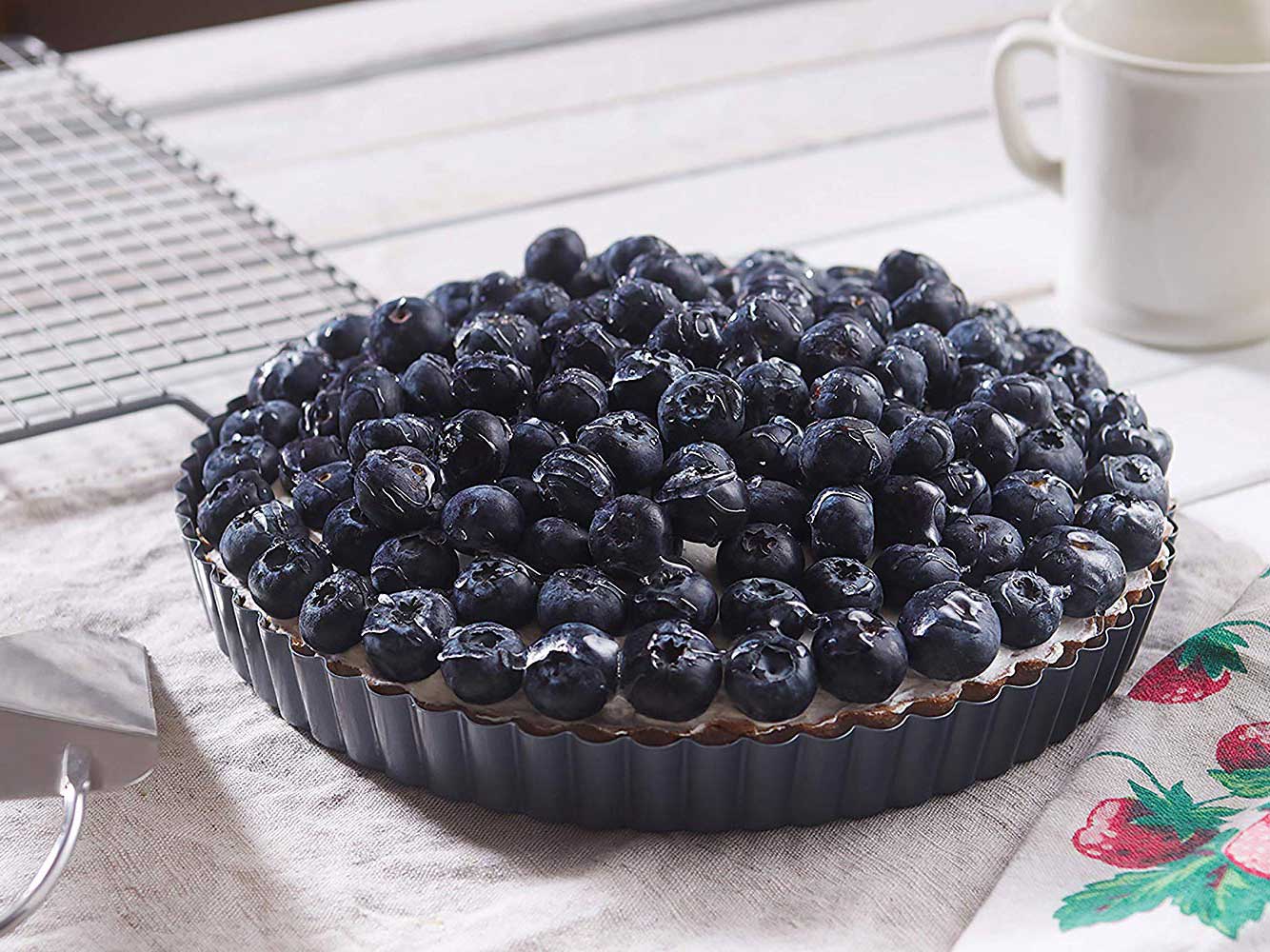 This two-part pan ensures a perfect crust. Amazon
Check Price
This round carbon steel pan features a removable bottom that you can push up through the ring, releasing the tart with zero damage to the crust. Fox Run offers the pan in 4-inch, 9-inch, and 9.5 inch sizes, as well as rectangular shapes—all backed by a five-year warranty.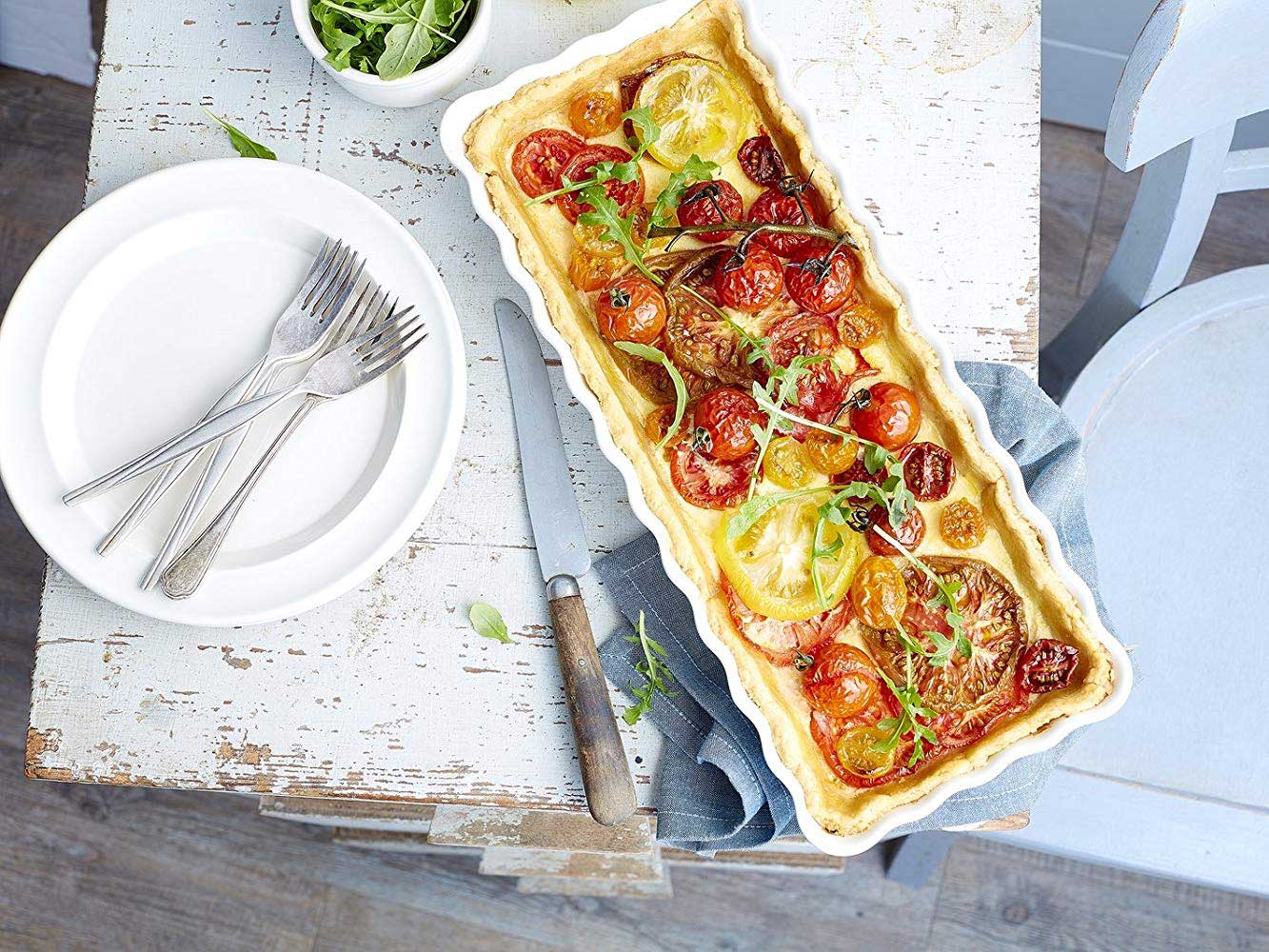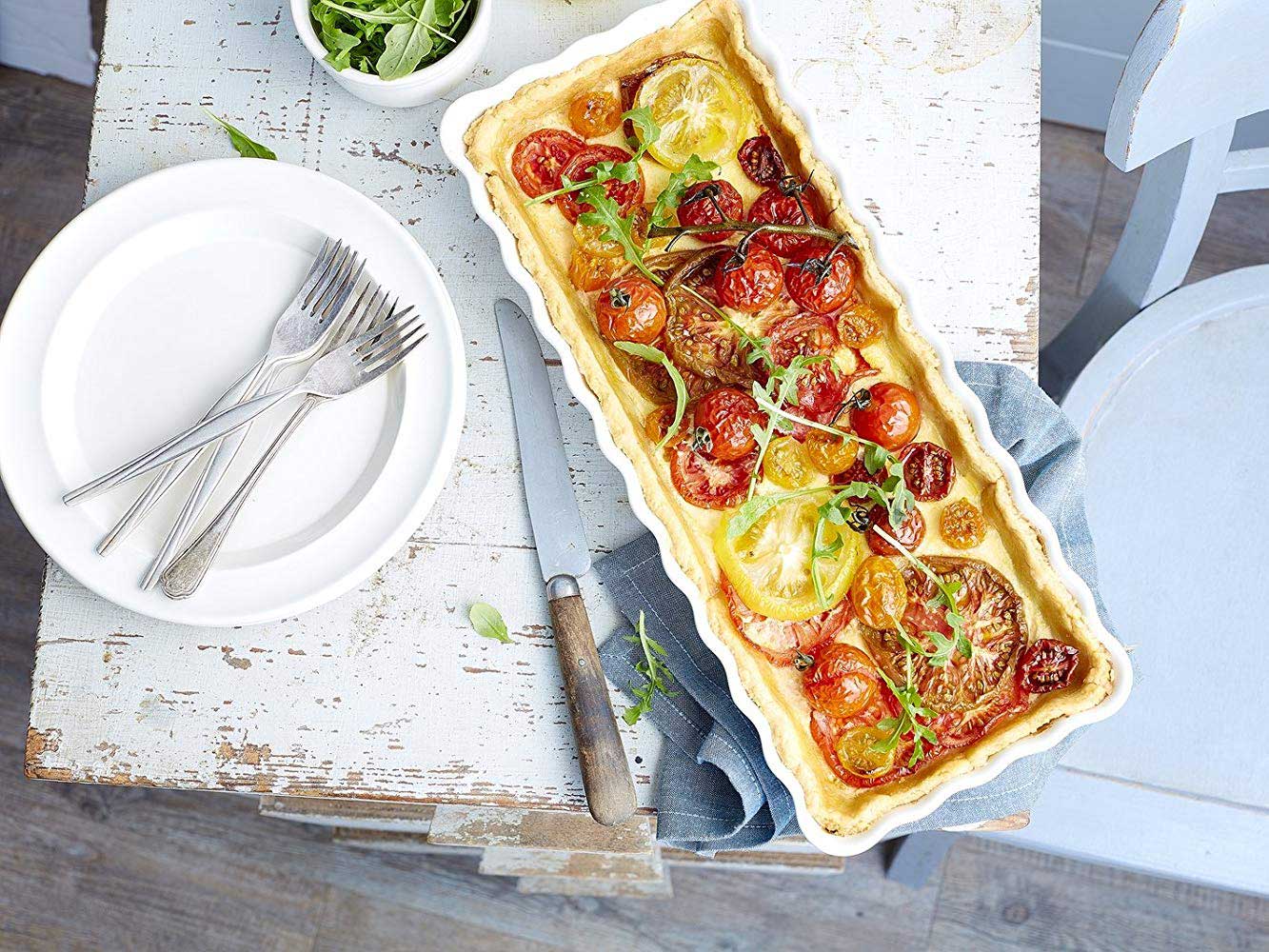 This pan moonlights as a serving dish. Amazon
Check Price
Made in France of high-heat-resistant Burgundy clay, this 1.4 quart dish yields more rustic results. Might the first slice come out less than pristine? Sure. Then again, some of us work hard to avoid seeming persnickety. And this baby's also dishwasher-safe, available in seven distinct colors, and guaranteed to last a decade.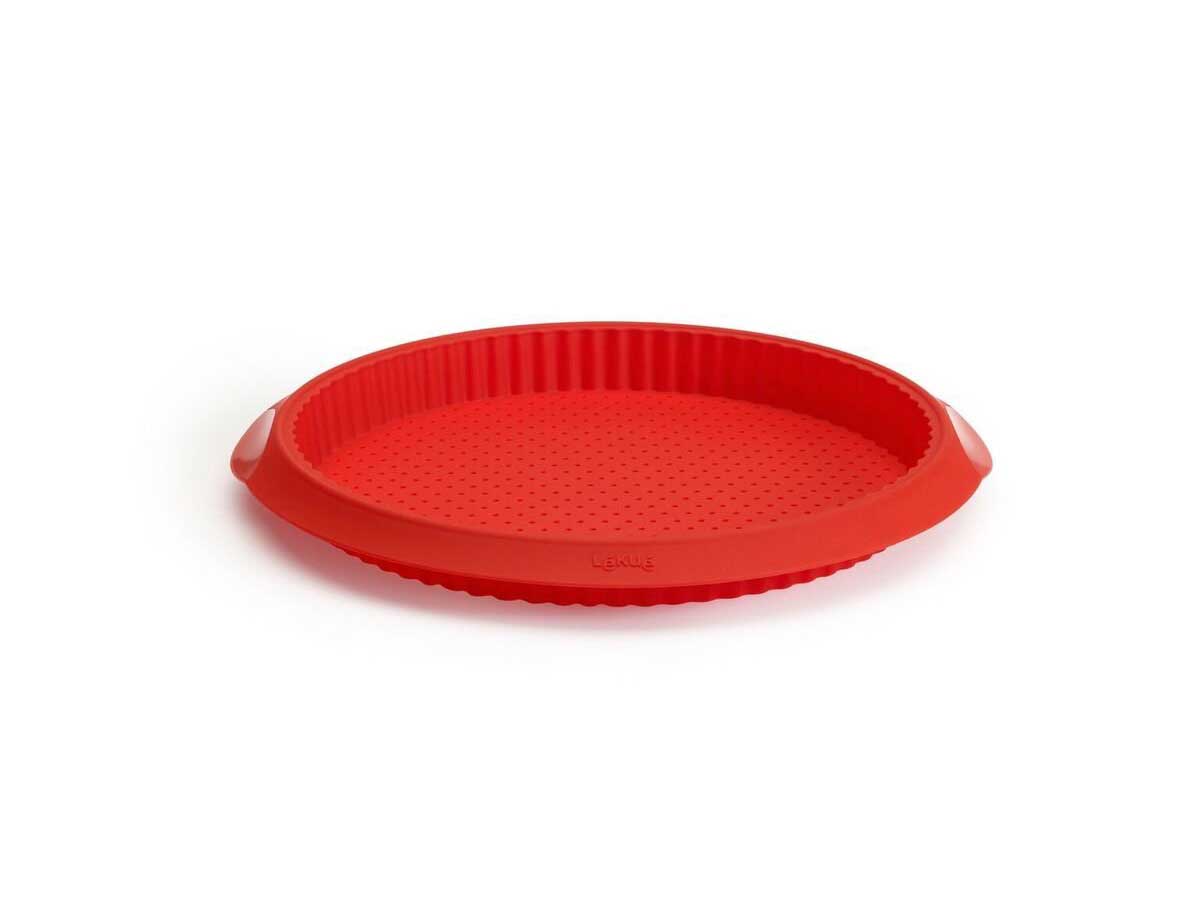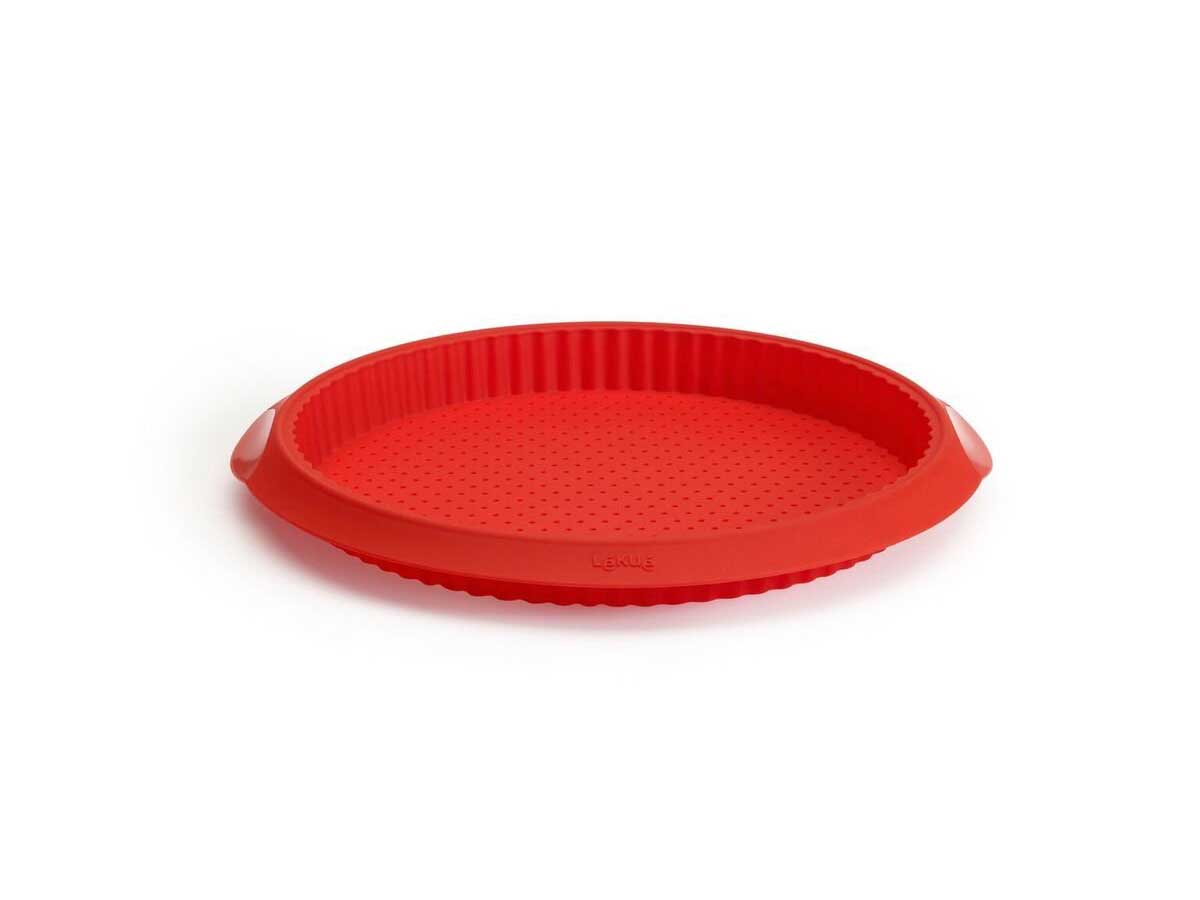 Modern materials make a real difference. Amazon
Check Price
Lekue's 100 percent silicone model may not be the prettiest choice, but it sure is practical. The material boasts serious non-stick properties and easily withstands the rigors of machine dishwashing. Plus, the pan's perforated to encourage air flow for a flakier crust. Once you get a handle on its floppiness, clean-up's a breeze.