Support Our Small Food Producers and Buy Direct
Our cheesemongers, fishermen, and butchers are feeling the effects of COVID-19 restaurant closures, too. Here's how you can shop their goods.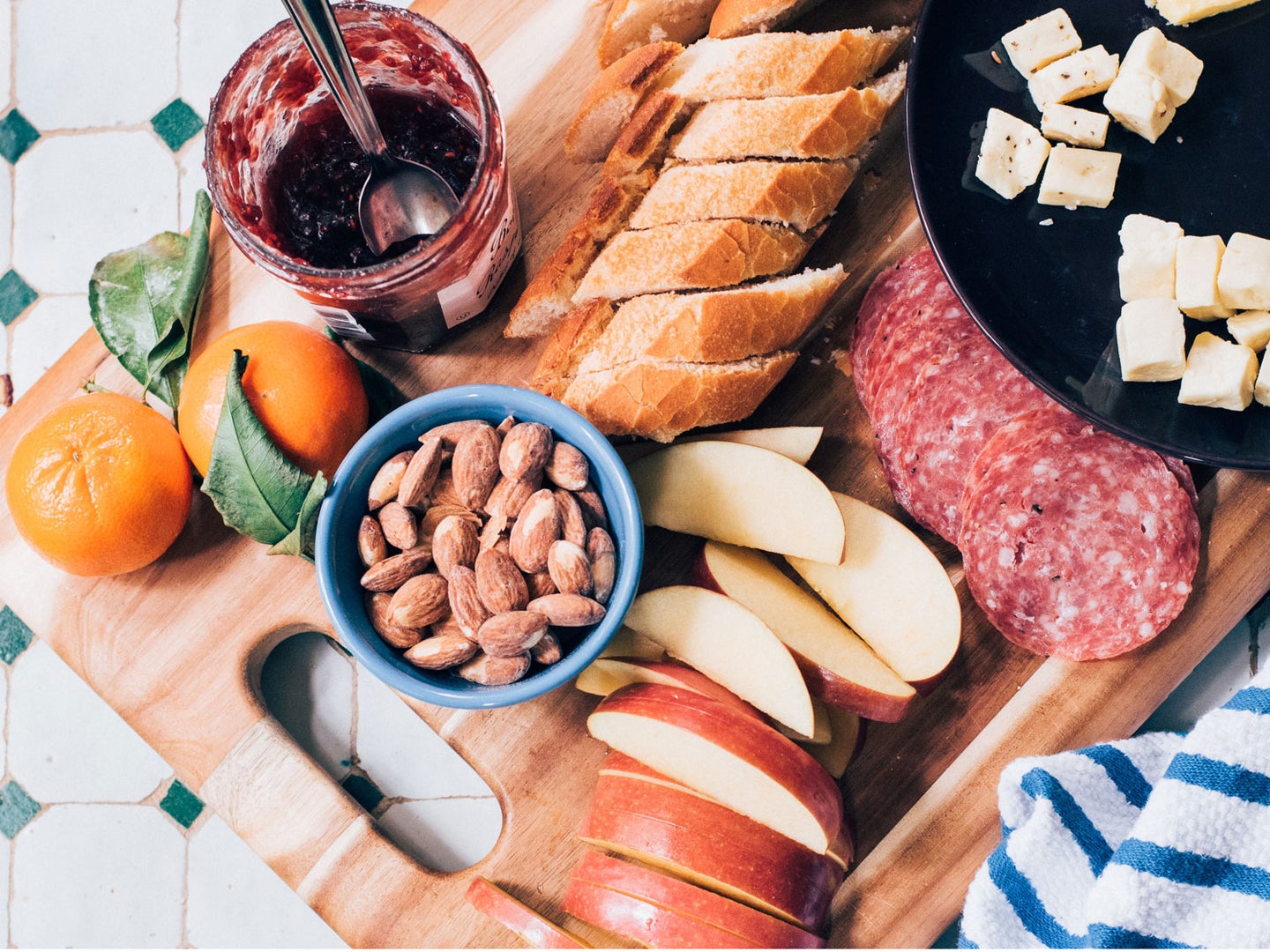 In this time of uncertainty, organizations who traditionally work on behalf of the food industry—the James Beard Foundation, The Jacques Pépin Foundation, Southern Smoke, and the LEE Initiative to name but a few—have ramped up into crisis mode to provide support for the millions of America's restaurant workers. Meanwhile the chef-led Independent Restaurant Coalition formed almost overnight to lobby in D.C. on behalf of the industry.
And one needn't look far to find smaller and scrappier fundraising efforts on the local level—bars and restaurants around the country have set up GoFundMe's in an effort to support out-of-work staff (here's non-comprehensive list compiled by Woodford Reserve brand ambassador Michael Toscano; shared with permission). A group of beverage and tech professionals in Chattanooga recently built ServiceIndustry.Tips, a website for bar patrons drinking at home to tip their local bartenders at random—a sort of "tip roulette". Since its launch, the site has added multiple cities nationwide, including Chicago, Denver, Charleston, Los Angeles, Atlanta, and New York City.
But back in our homes, the socially-isolated masses find ourselves relying on understaffed and understocked grocery stores, Instacart, and Amazon for provisions.
While some restaurants are still offering delivery service or even setting up shop as makeshift retail operations, wholesale orders are dwindling to a trickle. Producers and small local vendors (think butchers, cheesemongers, and fishermen) are finding themselves up the creek. And so, as financial instability creeps across the entire food supply chain, it's now more essential than ever that we direct our purchasing power straight to those small businesses.
We here at Saveur implore you: support our independent food suppliers. Here's how.
Under ordinary circumstances, The Good Food Foundation—a nonprofit with close ties to Slow Food—works to empower and promote American producers who are making foods that are "tasty, authentic and responsible… in order to humanize and reform our American food culture." This week, the Foundation published an extensive list of websites through which consumers can order directly from producers, many of whom are offering free shipping and discounts during this uncertain time. We encourage you to peruse this list and consider placing some orders if you're able.
For other options, check your favorite makers' websites and social feeds to find out how they're making their wares available. I recently ordered a box of goodies directly from Wasik's Cheese Shop—the family run shop that more or less jettisoned me into a career in food and which is now shipping their cheese and other goods nationally.
So is Murray's Cheese in New York. While not exactly small (Murray's was purchased by the large grocery chain Kroger in 2017), the company stocks an impressive selection of cheese and products from small farms, which are often unable to shoulder the burden of national shipping on their own. For those quarantining with family or roommates and looking for a culinary activity, Murray's also recently launched Virtual Cheese classes. Participants can register and pay for the class in advance and are then shipped an assortment of cheeses and accompaniments to feed a group of four. Before the class, participants receive a tasting sheet, a guide for setting up the cheese board, and a link to the live-streamed class led by a Murray's cheese expert.
Manhattan's Saxelby Cheese, a beloved wholesale and retail business specializing in American farmstead cheeses, is shipping nationally too; they are now offering a 10% discount on all online orders with the promo code, "INSTACHEESE".
Another New York institution, Zucker's Bagels (which donates 250,000 bagels a year year to hungry New Yorkers through The Bowery Mission), is also still shipping nationwide for people craving a classic bagel and lox.
Home bakers flexing their sourdough muscles or just looking to stock up on cookie-making supplies can look to some of the country's best bakeries and millers to supply freshly-ground flour. Bellegarde Bakery in New Orleans, which supplies bread and pasta to many of that city's top restaurants, has been hard hit by restaurant closures, but they are still selling their excellent, thoughtfully-sourced whole grain flours, cornmeal, grits, and pasta on their website. Anson Mills and Maine Grains, too, are offering their products directly to consumers.
Internationally, small chocolate producers felt a sudden downturn in business as wholesale orders dropped off. In order to reach consumers who have been largely focused on stocking up on the basics, a collective of makers launched an all-digital Stay at Home With Chocolate Festival, which included Instagram Live tours of chocolate factories, cacao farms, guided chocolate tastings, and cooking-with-chocolate demos, many of which are now archived on the site.
Support your favorite craft chocolate maker by ordering their products directly. Dandelion, Raaka, Fruition, and Kokoa Kamili, for example, are all shipping straight to consumers.
If, like us, you're jonesing for that perfect morning brew from your local café, there's never been a better time to master your at-home barista skills. Many of our favorite roasters are shipping their beans nationally, including Tandem Coffee in Portland, Maine (which also incidentally makes the best instant coffee I've ever tasted), and Stumptown in Portland, Oregon, which is selling quarantine-ready 5-pound bulk bags to motivate the work-from-home masses. Brooklyn's Nguyen Coffee Supply, which sources its beans from La Dat, Vietnam, is selling their beans and swag, including traditional Vietnamese "phin" filters, online, and is donating a percentage of total sales to support the staff of their restaurant and café partners affected by the pandemic closures.
My go-to neighborhood butcher, Dickson's in Chelsea Market, is shipping throughout New York City while national meat purveyors D'Artagnan, Snake River Farms, Rastelli's and Heritage Foods are available across the country, too.
American lamb farmers and ranchers are working to give consumers better access to locally raised meat. Interested shoppers can reach out to the the American Lamb Board for a customized list of farms in their area.
For those looking to up their intake of zinc-rich shellfish, cool-kid oyster company Island Creek ships their own and other Massachusetts-grown oysters (as well as caviar and tinned conservas) nationally; they are offering special prices on delivery this week.
FultonFishMarket.com, New York City's Bronx-based purveyor and the largest consortium of seafood wholesalers in the United States ordinarily provides fish to many of the best restaurants in the city, but they also ship directly to individual consumers. I'm a fan of their conveniently packaged "salmon bundle" (great for families and larger groups of roommates sheltering-at-home together) as well as their extensive shellfish selection.
For fresh-caught Pacific seafood, including several sashimi-grade varieties, The Honolulu Fish Co., is an excellent source. The Hawaii-based distributor has, until now, focused on supplying the American restaurant industry, but in response to so many of those businesses shutting down, they have shifted gears to better serve the home delivery market.
And If you are interested in using the extra time at home to master that complicated curry or pain d'épices, independent spice purveyors Spicewalla and Burlap and Barrel, both of which rely heavily on the restaurant business, are here to keep us all from slipping into that looming dry bean depression.