Toasted Thai Chile Powder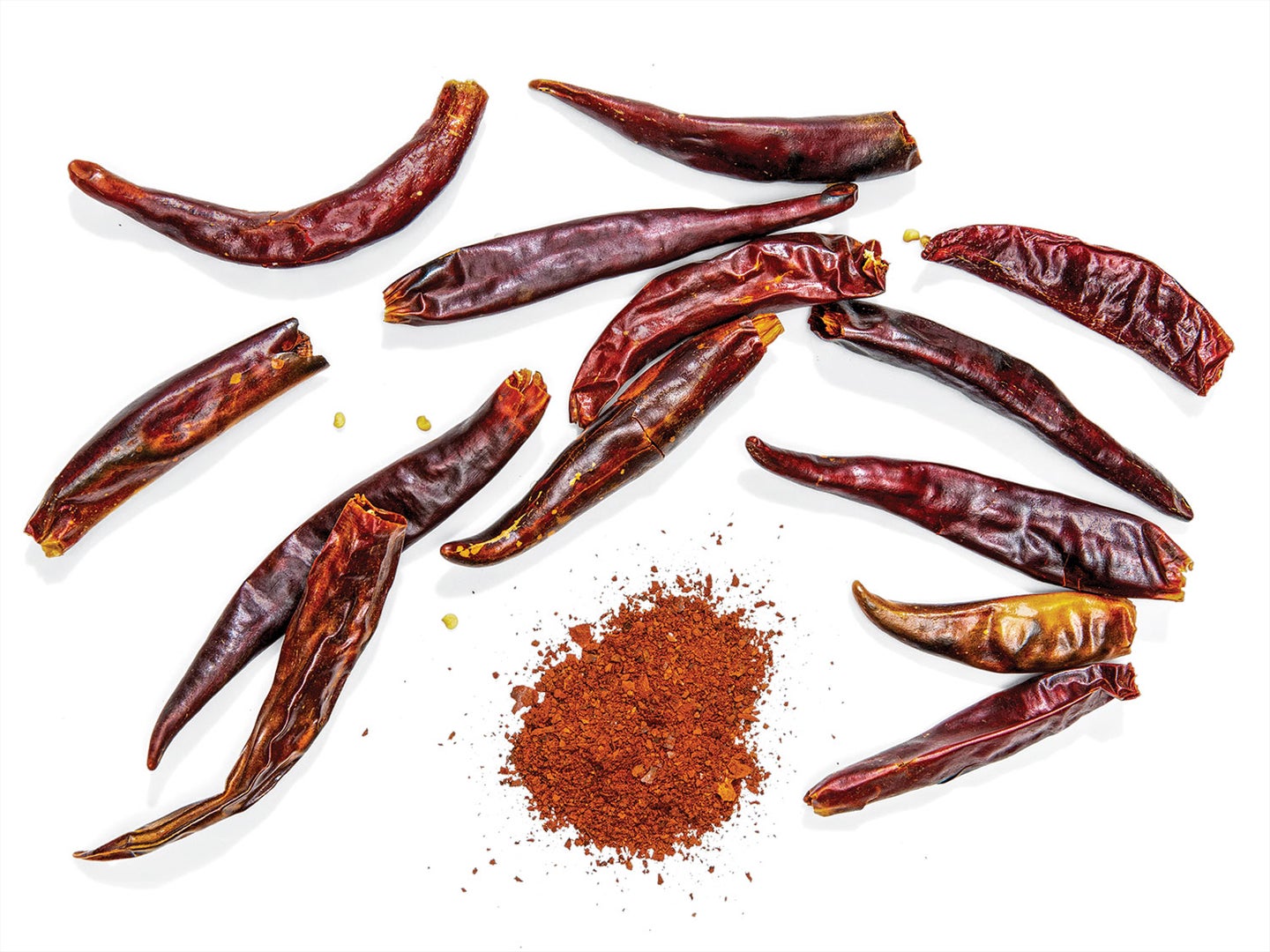 Phrik Pon Khua (toasted chile powder) is a common spice in Thailand, where it is often a part of the seasonings served at the table with pad thai. It has a tame heat and a roasted, dark-fruit flavor. Be sure to toast your chiles in a very well-ventilated area or, even better, outdoors on a small charcoal grill. This recipe was adapted from Andy Ricker and JJ Goode's book, Pok Pok Noodles. —Kat Craddock
Featured in: How to Make the Real Pad Thai
Equipment
Toasted Thai Chile Powder
Use this toasty powder to add spice, color, and a deep, roasted flavor to Thai noodle dishes.
Time: 30 minutes
Ingredients
2 oz. dried puya chiles (about 30 medium chiles), stems removed
Instructions
Moisten a paper towel and set it by the stove. Heat a large, dry skillet or flat-bottomed wok over high heat, then lower the heat to low. Add the chiles and cook, stirring and flipping constantly, until they are brittle and browned all over, 10–15 minutes. As loose seeds fall into the pan, use the wet paper towel to quickly remove them to prevent burning and smoking.
Remove the individual chiles from the pan as soon as they are toasted. Let cool to room temperature, then, working in batches, use a heavy mortar and pestle or a spice grinder to pulverize them into a flaky powder. Use immediately, or transfer to an airtight container and store in a cool, dry place for up to 1 month.