Shopping & Reviews
A Punch Bowl To Get Any Party Started
The right punch bowl—be it sleek modern glass or funky hammered stainless steel—can take center stage and set the party vibe.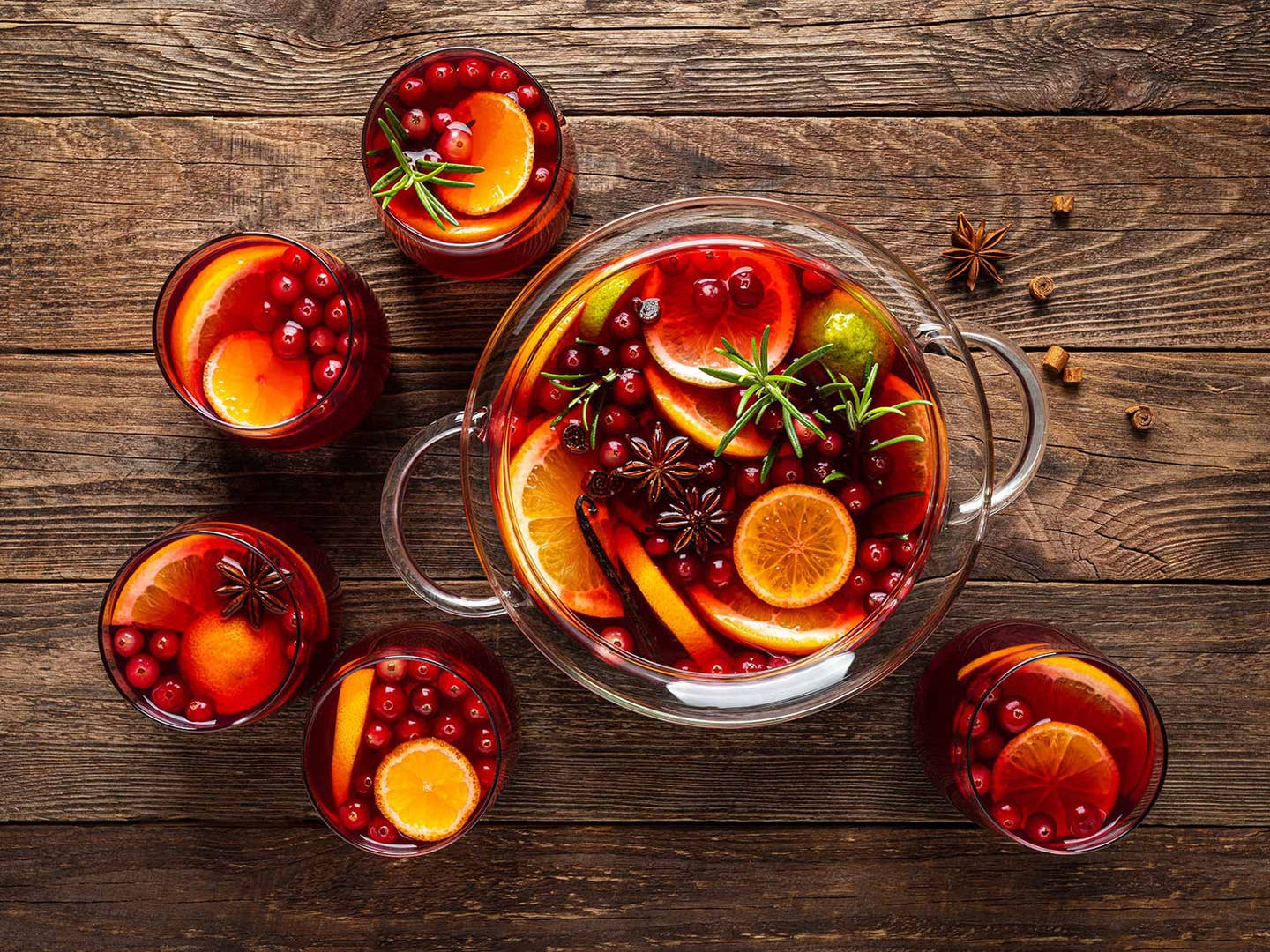 Formal or funky, the style you choose will help set the vibe for your next gathering. We've put together a list of our favorite punch bowls, in a range of styles, to help set the tone of your next event.
Luxury Pick
If you're a more of a traditionalist, this chiseled crystal set is for you. It comes with 8 crystal punch cups and a stainless steel ladle. With a 1.5 gallon bowl capacity, your punch will be a real showstopper in this in elegant vessel.
Most Versatile
The modern lines and wide opening of this elegant clear glass bowl do a great job of showing off what's inside, so go ahead and float the starfruit and fancy ice. It holds just over two and a half gallons, and looks as good set on a linen tablecloth at a formal soiree as it does filled with lemonade at a barbecue.
Form and Function
Hammered stainless steel earns this punch bowl points for style. It holds three gallons and is double-walled for insulation, meaning your fruity punch will stay ice cold for longer. Chill the bowl ahead of time in the refrigerator or freezer—and when the party's over, put it in the dishwasher for easy cleanup.
Caterer's Pick
This no-fuss stainless steel punch bowl from Winco, the popular catering equipment supplier, holds a whopping three and a half gallons, is built to last, and doesn't cost a fortune. Footed, with a tapered shape and ring handles on the sides, it can be dressed up or down, but admittedly is more workhorse than beauty queen. We love Winco products for exactly this reason.
Great Value
Made of curved clear glass, this set, complete with punch bowl, eight matching glasses, and a ladle, is the white t-shirt of the bunch: clean lines, goes with anything. It's also tough enough for the dishwasher, making it our pick for a super-bargain addition to any party arsenal.