Vacuum Sealers Are a Meal-Prepper's Dream Come True
Vacuum sealers are machines that extend the shelf life of food and cut down on food waste, thanks to an airtight seal that reduces oxygen in the bag.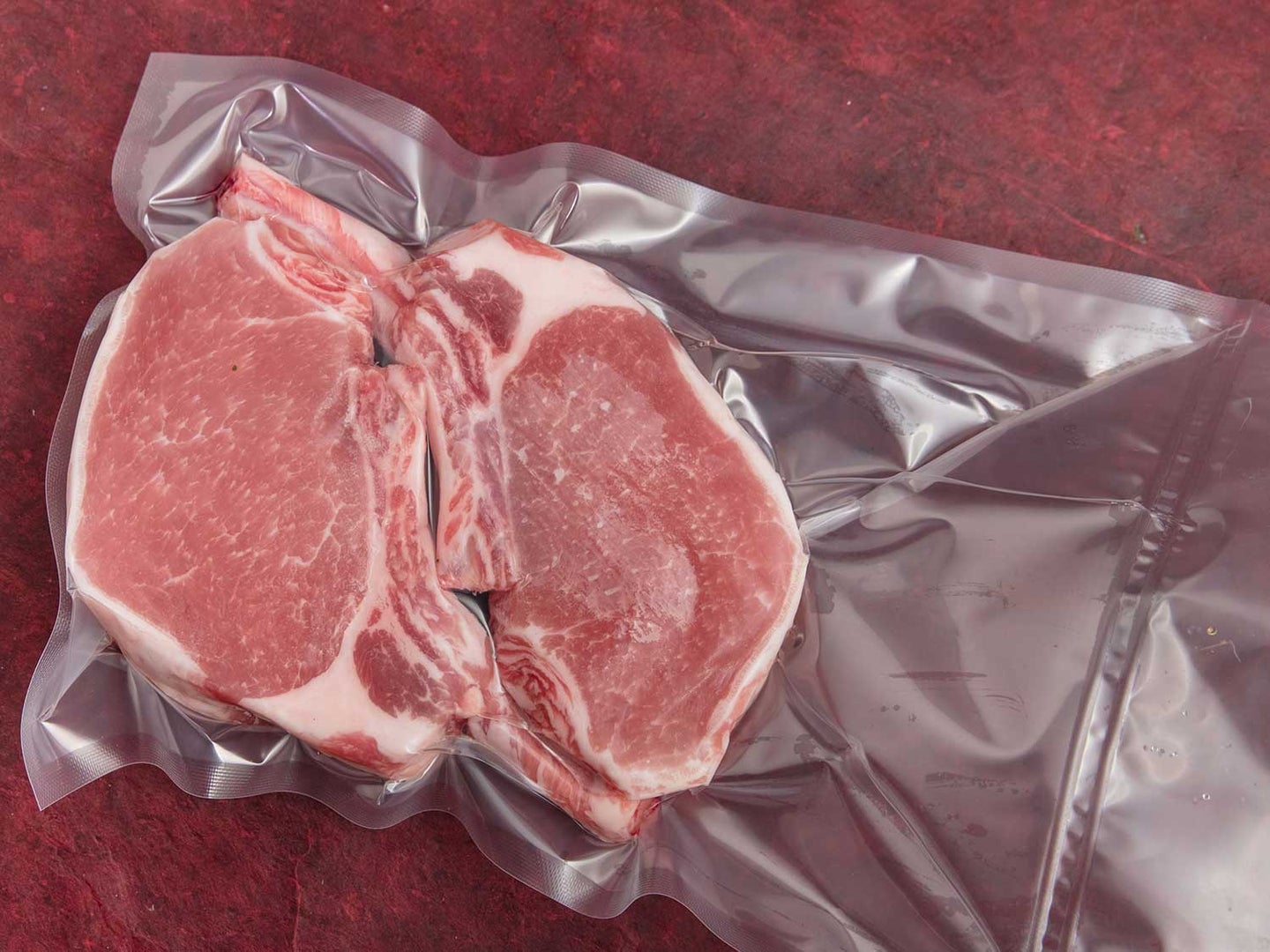 We may earn revenue from the products available on this page and participate in affiliate programs.
What if we told you there's an affordable machine that can significantly extend the shelf-life of your meats, fruits, and vegetables? By sealing food in plastic bags after suctioning the oxygen out, vacuum sealers help to prevent moisture buildup and mold, freezer burn, and oxidation. As a result of the airtight packaging, both raw ingredients and pre-cooked portions can be stored in the fridge or freezer up to five times longer than if you'd stashed them in a regular plastic bag or container. Ready to join the vacuum-sealing club? One of these three options should fit the bill.
The NutriChef vacuum sealer is a good starter model, thanks to its no-frills design; easy-to-use, LED-lit buttons; and two simple sealing modes ("dry" and "moist"), depending on what you're packaging. It also comes with reusable vacuum bags, which means you don't have to worry about buying more each time you run out.
This number from KOIOS is for serial food-storers: It features a temperature-resistant (up to 300°F) mica sheet, which means you can seal 40 bags consecutively without overheating the machine. The built-in cutter is also useful because it allows you to cut out exactly the size of bag you need from a vacuum-seal roll.
If you're after the Cadillac of airtight-packaging tools, look no further than the FoodSaver FM5200 Series 2-in-1 Automatic Vacuum Sealing System. Complete with a special viewing window that makes it easier to see and control where you seal your vacuum packs, this baby has all of the features—and then some. Take, for instance, the removable handheld vacuum sealer, essentially a mini-accessory that allows you to suction out air from receptacles other than the sealing bags (think jars, wine bottles, and more). There's even a removable, dishwasher-safe drip tray, which catches any excess moisture that might leak during the vacuum-sealing process.