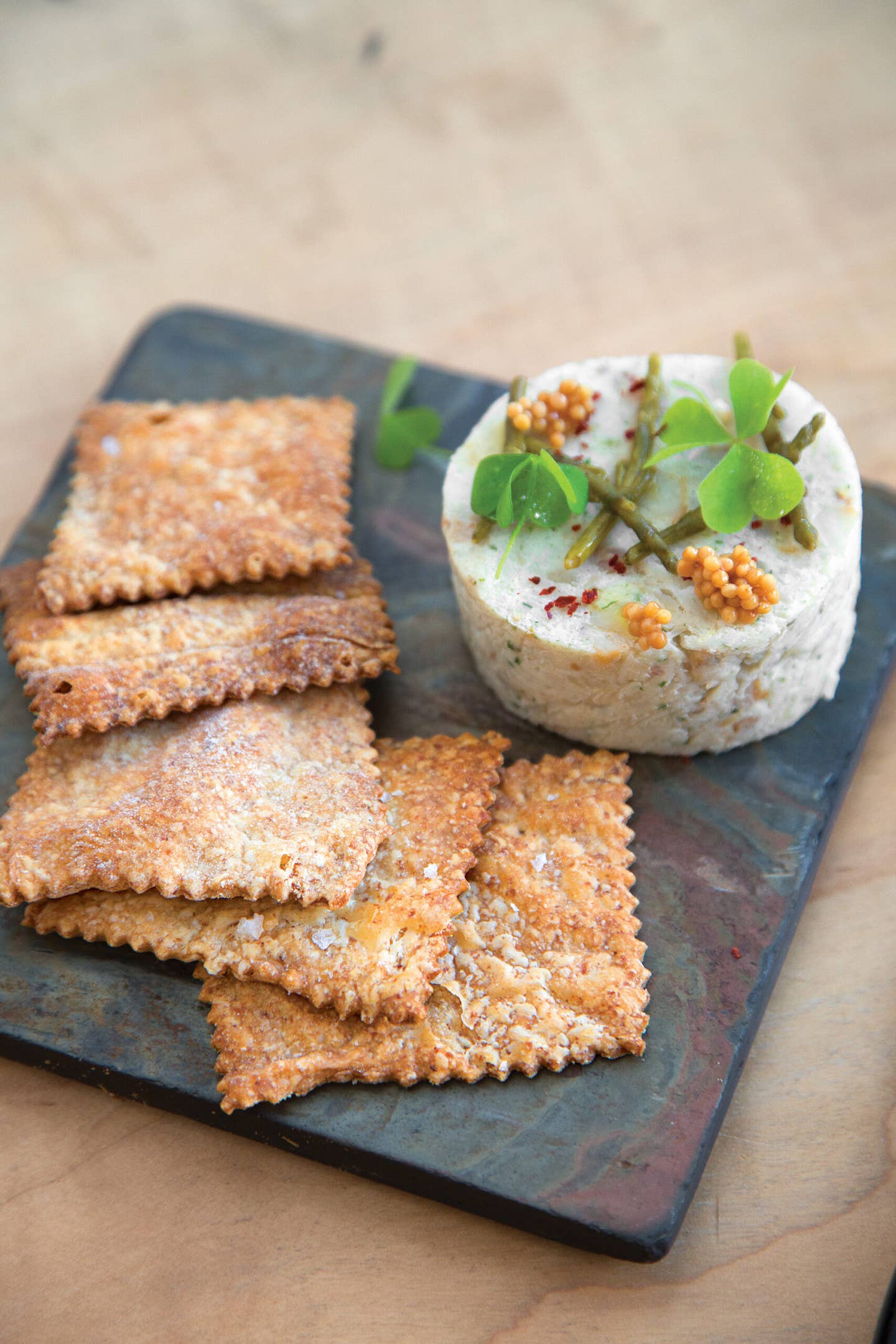 Recipes
Tarragon Recipes
We love tarragon for its peppery licorice kick
With its bittersweet anise flavor, tarragon can add an aromatic kick to all sorts of dishes. We like to use it to brighten seafood dishes especially, but also vegetables, sauces, and even cocktails. This strong herb can easily overpower—a little goes a long way. To help you learn to use it appropriately, we've rounded up our favorite tarragon recipes.
Tarragon's light but intense flavor is a beautiful complement to shellfish. We love it with scallops, as in our seared scallops served with creamy prosciutto-laced risotto accented with tart grapefruit or coquilles St-Jacques, scallops poached in wine and gratineed. Tarragon is a great complement to lobster, too—use it in our lobster cocktail with preserved lemon and fennel or lobster roll with lemon juice and butter.
We often pair tarragon with other fresh herbs to lighten up creamy dressings. To make a refreshing variation on ranch dressing, replace heavy mayonnaise with light, tangy yogurt and mix in chives, parsley, tarragon, and thyme. Serve it on a simple red leaf salad. The same quartet of herbs goes into our green goddess sauce made with mayonnaise, crème fraîche, and white wine vinegar. Spread it on a turkey sandwich or use it as a dip for crudites.
Tarragon probably doesn't currently have a place behind your bar, but it's a great cocktail ingredient. It adds a peppery licorice note to a floral mix of gin, grapefruit juice, and elderflower liqueur in our Charleston Fizz and doubles down on the anise flavor of our Pernod-laced Green Thumb.
Find these dishes and more in our collection of tarragon recipes.