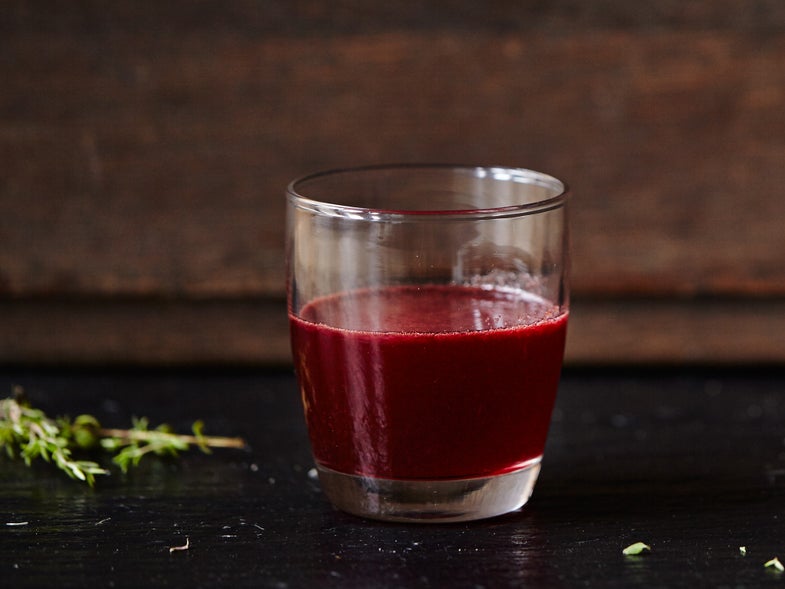 Cocktails are not all about the fruits! This savory yet sweet summer cocktail highlights beets, a root vegetable that offers an earthy flavor and vibrant color that offers a beautiful back drop to the thyme and elderflower. Cocktail recipe by Joann Spiegel from The Dead Rabbit Grocery & Grog in NYC.
Yield: makes 1 Cocktail
Ingredients
1 pinch of salt
2 sprigs of thyme
5 oz. St. Germain
1 oz. Beet Syrup*
3⁄4 oz. lemon juice
1 oz. Everclear®
Instructions
Add pinch of salt and one thyme sprig to shaker tin and muddle. Add remaining liquid ingredients and shake over ice. Double strain into cocktail glass and garnish with thyme sprig.
*For the Beet Syrup: Take two parts beet juice and add one part water. Mix 1 cup of watered beet juice with 1 cup sugar to make a simple syrup. Boil for 3 minutes to fully dissolve sugar.