TiNegroni (Half-Sized Negroni Cocktail)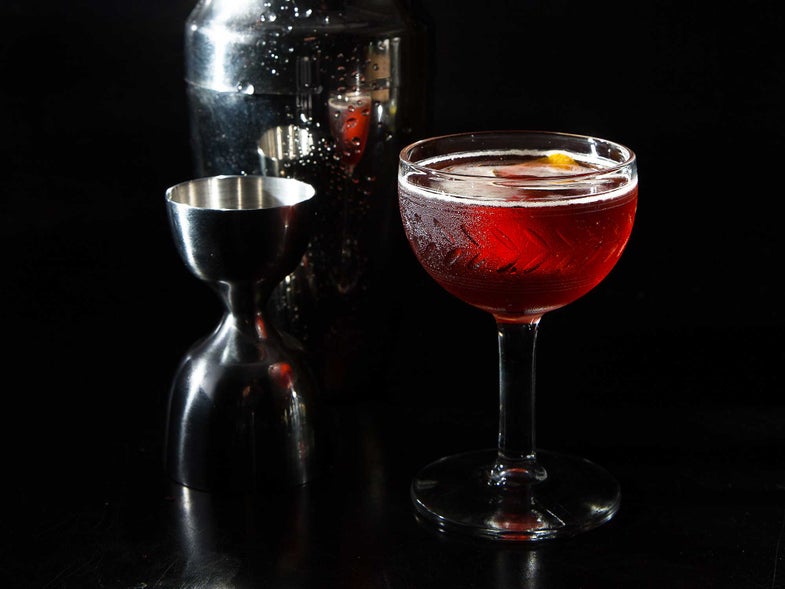 A snack-sized negroni with a savory agave twist from bartender Tristan Willey of Long Island Bar.
Featured in: Tiny Cocktails are the Best Thing Since Bitters
Yield: makes 1 small cocktail
Time: 5 minutes
Ingredients
3⁄4 oz. tequila or mezcal
1⁄2 oz. Campari
1⁄2 oz. Punt e Mes sweet vermouth
Orange twist, to garnish
Instructions
In a cocktail shaker filled with ice, combine the tequila with the Campari and vermouth. Cover and stir until chilled, then pour into a chilled shot glass and garnish with an orange twist.