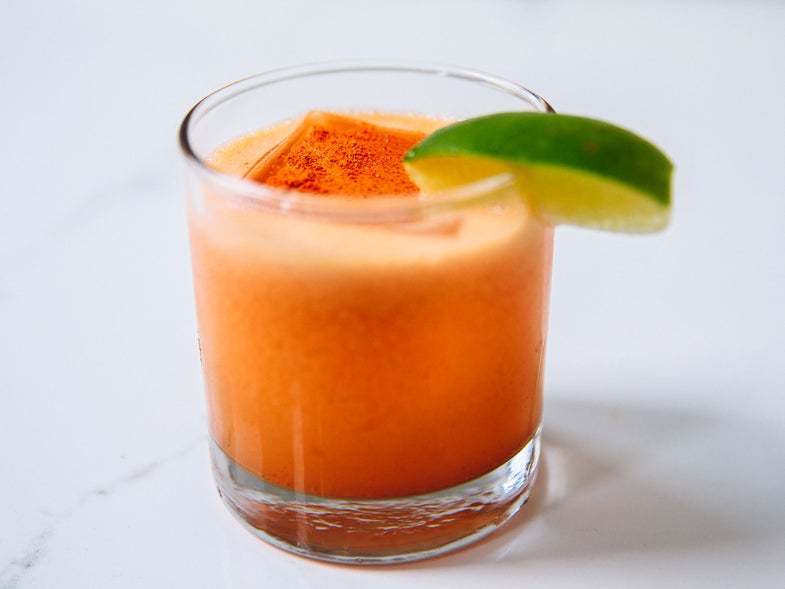 Honey has a unique ability to temper spice and heat. This customizable drink, created at Little Branch in New York City, is essential for spicy cocktail lovers. Built with either tequila or white rum, the drink is refreshing but fiery, with the addition of both cayenne pepper and Cholula sauce.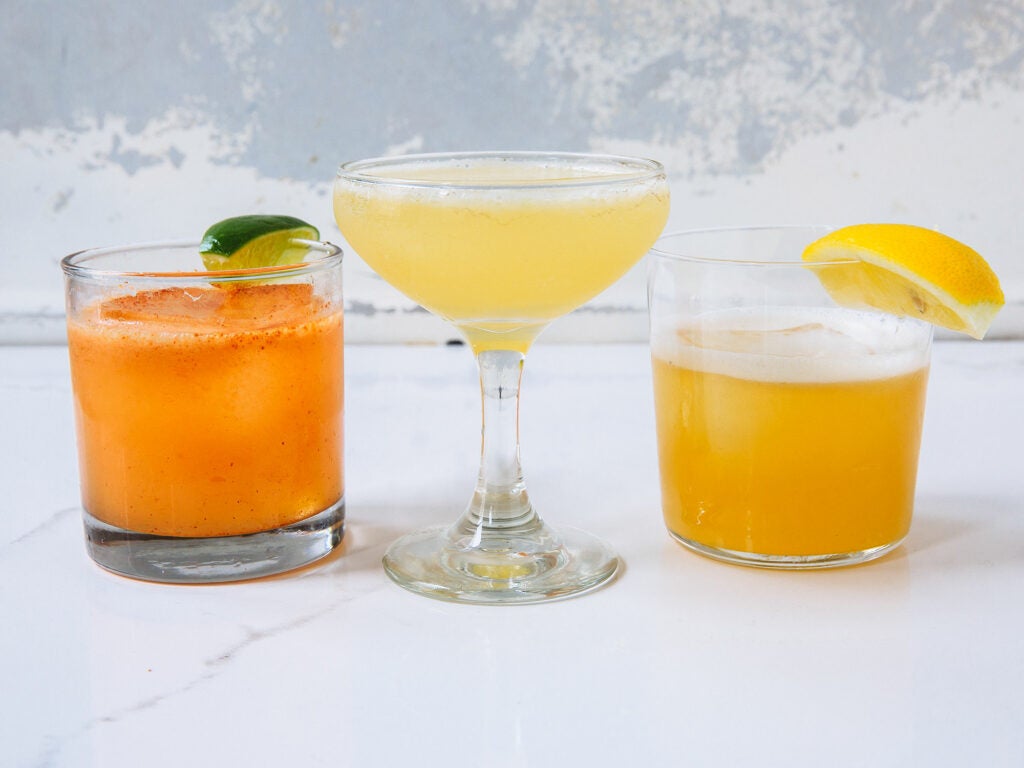 Getting drunk off of the bees' golden nectar has never been easier
Featured In: 3 Super-Easy Honey Cocktails to Make with Household Ingredients
Torchlight
This customizable drink, created at Little Branch in NYC, makes the most of honey's ability to tone down the heat of Cholula sauce and cayenne pepper.
Time: 15 minutes
For the honey syrup:
1 cup honey
1⁄3 cup hot water
For the cocktail:
6 dashes Cholula sauce
1 pinch cayenne pepper
3⁄4 oz. fresh lime juice
3⁄4 oz. honey syrup
2 oz. tequila or white rum
Instructions
Make the honey syrup: In a small container, combine the honey and hot water and stir until completely mixed. Use immediately or store and refrigerate for up to 5 days.
In a cocktail shaker, combine the Cholula sauce, cayenne pepper, lime juice, honey syrup, and spirit.
Shake vigorously and strain into a rocks glass with a large ice cube. Garnish with a lime wedge and dusting of cayenne pepper.