Green Bean Recipes
These green bean recipes give new life to a dinnertime staple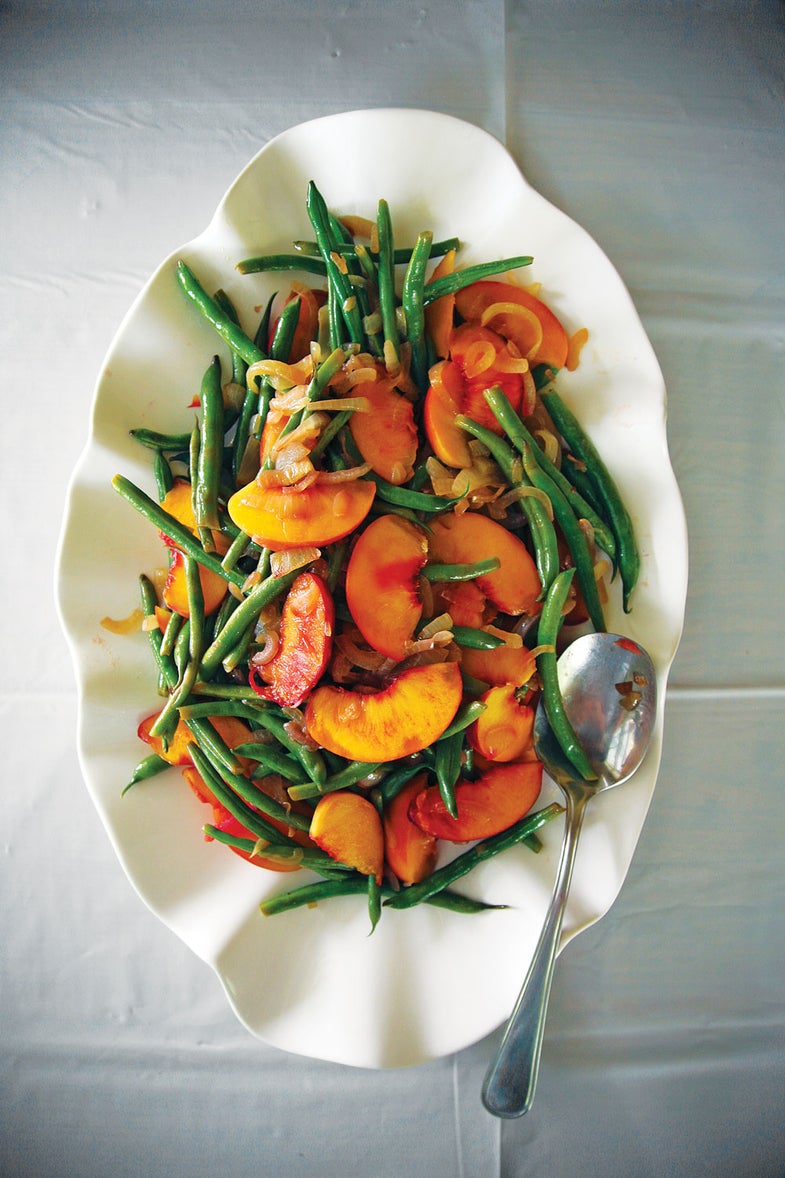 The green bean family covers a wide range of varieties: common supermarket-variety green beans but also yellow wax beans, purple snap beans, French beans or haricots verts, Romano beans, dragon tongue beans, and many others. Green beans are well suited to a variety of preparations, from blanching to sautéing to braising. We've collected our favorite green bean recipes.
Serving green beans raw or quickly blanched preserves their satisfying snap. Our Thai green mango salad pairs beans with unripe mango and cherry tomatoes in a dressing of fish sauce and lime juice. Blanched green beans are great in salads. Try them paired with peaches, dressed with a sesame sauce, or in our summer bean salad with six kinds of beans.
Braised green beans become rich and tender. Loubieh bil zeit is a classic Lebanese dish of romano beans braised in olive oil with tomatoes. For something meaty, try stewing green beans with smoked turkey leg until tender.
A Thanksgiving staple, green bean casserole is delicious any day of the year. Our classic green bean casserole recipe is based on the one developed in the 1950s by the Campbell's Soup Company. Our hericots verts casserole starts with a similar base, but balances the rich cream sauce with sherry vinegar and is topped with fried shallots instead of onions.
Dry-frying is a great technique for cooking green beans. By par-frying the beans to dehydrate them and then frying them hotter, you get a blistered exterior and a tender interior.
Check out all of these dishes and more in our collection of green bean recipes!