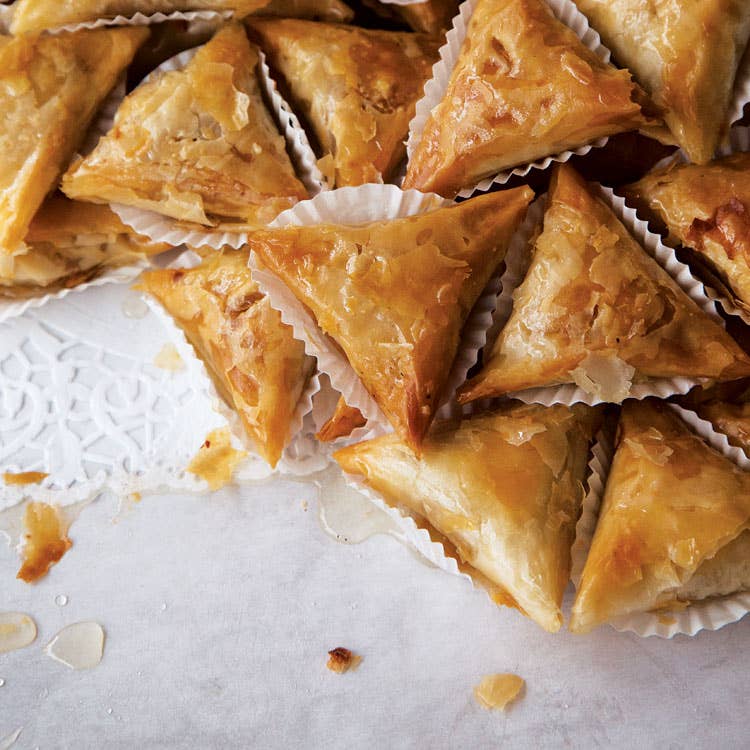 Most commonly called on to add flavor and structure to desserts, almonds' mild, sweet taste makes them great in a variety of recipes. From a gluten-free spin on crab cakes to traditional biscotti, here are 12 of our favorite recipes that incorporate almonds.
At the Red Cat in New York City, these are a popular choice on the bar menu.
Featured in our book Best Cookies, these traditional crumbly cookies from the Basilicata region of Italy are flavored with Strega, an Italian herbal liqueur, but Galliano, which can be found in most liquor stores, is a fine substitute.
Fried fish with a brown butter sauce and almonds is a French classic, and one of the most popular dishes at the beloved New Orleans restaurant Galatoire's.
Specialties of Basel, in northern Switzerland, these chocolatey confections are often described as Swiss brownies. Almonds, sugar, and chocolate are ground fine and bound together with egg whites to create a satisfyingly chewy texture, while cinnamon and cloves impart an unmistakable flavor of old-fashioned Christmas cheer. Get the recipe for Chocolate-Almond Spice Cookies (Basler Brunsli) »
These Roman-style biscotti are a favorite of Nick Malgieri's for their distinctive anise flavor and atypical baking method: the loose batter is poured onto a baking sheet and baked like a cake. The result is light biscotti with large chunks of almonds and hazelnuts.
These soft, chewy dumplings filled with a sweet nut mixture are a traditional part of the Chinese New Years celebration. This recipe was adapted from the book How to Cook and Eat in Chinese, by Buwei Yang Chao, which was first published in 1945. Yuanxiao, Chao explains, is actually the name for the festival that occurs on the fifteenth day of the new year, so by eating the dumplings you're also metaphorically eating the sweet new year. See the recipe for Yuanxiao Dumplings »
The horchata originally came to Mexico via the Spaniards, who called it Agua or horchata de chufa and made it with tiger nuts.