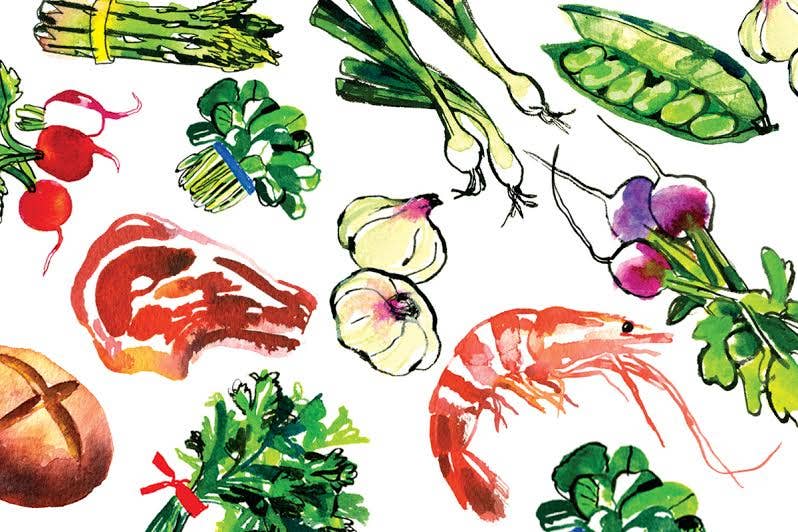 The most important tool for frying is the thermometer. If your oil is too hot, the potatoes will brown too much on the outside and remain undercooked in the middle. If the oil isn't hot enough, too much of it will penetrate the potatoes, leaving them greasy. A deep-fry thermometer attached to the rim of the pot takes the guesswork out.
We use refined canola or peanut oil for everyday frying; both have a high smoke point, a neutral flavor, and a reasonable price. Sometimes we take a cue from professional chefs and add to our frying oil a few tablespoons of rendered beef, bacon, or duck fat—or some nutty-tasting unrefined peanut oil—for a deeper flavor.
Making perfect pommes soufflees comes down to careful shaping and slicing. Cutting the potatoes into a football shape with a sharp paring knife makes them easier to slice and to cook and yields elegant-looking fries. Slicing to 1⁄8" thickness leaves just enough moisture to build a good head of steam during frying, forming an air pocket inside as the outside crisps and sets. Click here for an illustrated step-by-step guide on how to shape the potatoes.
A mandoline is helpful for slicing potatoes to a uniform thickness for potato chips, pommes soufflees, and shoestring fries. Japanese-style plastic models sell for about half the price of heavier, stainless-steel ones, are easy to clean and sharpen, and will withstand years of use.