Our Favorite Casserole Cookbooks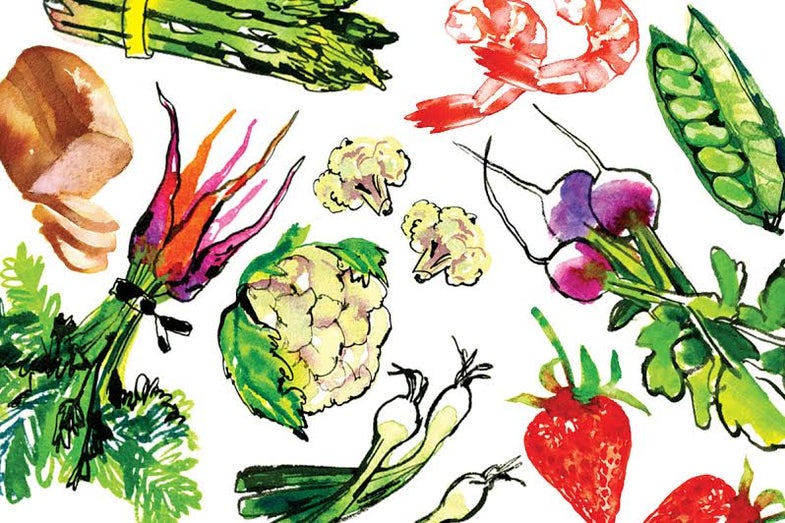 Better Homes and Gardens Casserole Cook Book (Meredith Press, 1968)
This book is chockablock with internationally inspired dishes, buffet and table layouts, and, interestingly, a guide to the use of chopsticks.
The Casserole Cookbook Jim Beard (Maco Magazine Corporation, 1955)
Beard's smart guide is a cut above for its herb and spice chart, advice on wine, tips for improvising, and witty captions.
The Casserole Cookbook John and Marie Roberson (Prentice-Hall, 1952)
This broad assortment of recipes, each incorporated into a complete menu plan, is introduced with a brief history of casseroles dating—believe it or not—to ancient Egyptian times.
The Casserole Cookbook: 175 Main Dish and Dessert Casseroles (Culinary Arts Institute, 1956)
The standout aspect of this book is its detailed introduction, which gives instructions for sauces and other cooked ingredients called for in the recipes.
Casserole Cookery: One-Dish Meals for the Busy Gourmet Marian and Nino Tracy (Viking Press, 1945)
The chatty royals of the casserole kingdom acknowledge their own laziness and offer 150 no-fuss recipes for like-minded home cooks.
Cooking with Casseroles: Sunset-Tested Recipes Editors of Sunset Magazine (Lane Publishing Company, 1958)
About one-quarter of the recipes are labeled "a quickie"—that is, dishes prepared and cooked in under an hour. There's a surprisingly large section on veggie versions and a recipe for something called "mystery casserole".
Cook It in a Casserole Florence Brobeck (M. Barrows and Company, 1943)
Brobeck advises readers to adjust recipes according to "the state of the family ration book" in this World War II-era tome.
Crazy for Casseroles James Villas (The Harvard Common Press, 2003)
Replete with tips collected under the rubric "Casserole Chat" and anecdotes about each dish, this book rescues many classic recipes from undeserved oblivion.
Good Housekeeping's Casserole Book (Consolidated Book Publishers, 1958)
Cute drawings illustrate 67 jam-packed pages, including a section on "bake-alongs" that can cook concurrently with casseroles.
How to Cook in Casserole Dishes Marion Harris Neil (David McKay, 1912)
One of the first American casserole cookbooks, this volume represents the "B.C." (Before Campbell's) era and boasts an appetizing range of straightforward recipes.