Spice of Life: Louisiana Hot Sauce
In New Orleans, Louisiana-style hot sauces reign supreme. This article first appeared in our April 2013 special feature on New Orleans.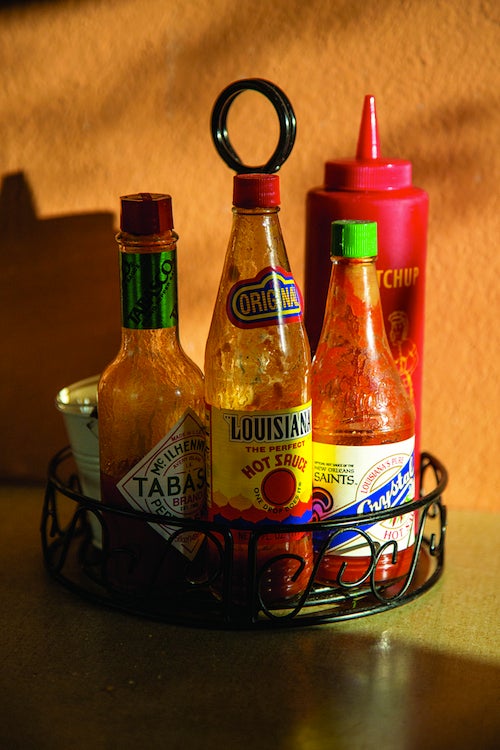 Nothing unites New Orleans diners like their love of hot sauce—and there's nothing more polarizing than asking them to name the best one. With that in mind, we found that when we were seeking the perfect hot sauce for the recipes in our feature story on the city, it was hard to improve on the classics. Our favorites are three old-school sauces made in southern Louisiana, a center of chile cultivation, that have been used in New Orleans for the better part of a century. Each is bright and pure in flavor, and made from just chiles, vinegar, and salt. Though they share the same core ingredients, we favored them for different applications. The cayenne-based Original Louisiana Hot Sauce, an 80-year-old brand, is the subtlest and sweetest of the lot, great when you want to bring heat to a dish such as crawfish etouffee without eclipsing other flavors. Crystal Hot Sauce, which for decades was made right in the city, has a punch of vinegar that gives spicy New Orleans standards like barbecued shrimp their characteristic tanginess. And Tabasco–at 145 years of age the granddaddy of Louisiana hot sauces—brings a mouthwatering peppery finish to everything from hollandaise-draped eggs Hussarde to broiled oysters.