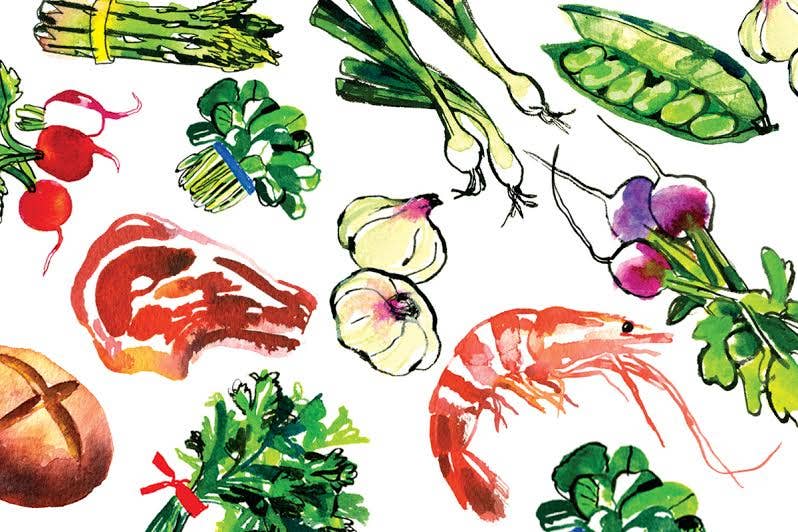 Techniques
Swiss Bliss
Rosti are potatoes elevated to alpine stature.
If Plato had imagined hash browns, they would have been rosti. Rosti (pronounced ''ROOSH-tee'') are the fry cook's subconscious Holy Grail, the apotheosis of a certain class of cut-and-cooked spuds.
Rosti are simply good potatoes (either raw or boiled) coarsely grated, pressed into a cakelike shape, and—though the word means ''roasted''—fried, traditionally in butter, bacon fat, or lard. The native ground of rosti is Switzerland, specifically the German-speaking cantons of Zurich and Bern, but they are now found all over the country. Some regional recipes add ingredients such as bacon, ham, onions, rosemary, caraway seeds, cooked pasta, mushrooms, eggs, cheese, and even (in the canton of Uri) a jot of black coffee. These variations can be delicious; a gilded lily can also be rather pretty.
Potatoes may have been imported into Switzerland as early as the 16th century. By the 19th century, they were firmly established in the Alps, and rosti had replaced milk soup as rural breakfast fodder. Today, the Swiss Potato Commission (admittedly not a disinterested party) calls rosti ''the pride of our national cuisine''. Take that, fondue!
We found the definitive rosti in Bern, at Restaurant Della Casa (founded in 1892), which, despite its name (and some pasta on the menu), is a citadel of Swiss-German cooking. We vaguely recall sampling assorted sausages of some distinction, and sauerkraut…but those rosti—golden, impeccable, ideal—still shine in our memories.