Menu: A Festive Italian Feast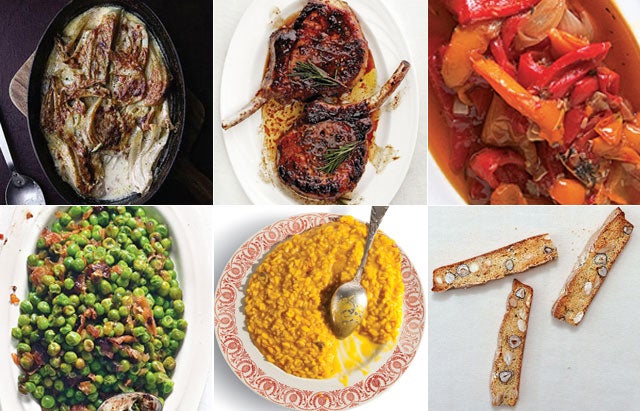 The Menu
Crusty White Bread with Olive Oil
A Selection of Italian Cheeses and Olives
Amaro
Planning Tips
The peperonata can be made up to two days in advance—set it out with cheese, olives, bread, and cocktails for your guests to snack on while you stir the risotto before dinner.

For this menu, a tannic, rustic-style Italian red wine like a barbera or sangiovese will transition smoothly from primo to secondi. The saffron spice in the risotto alla milanese is accented by the tannins, which then balance the richness of the pork.

Making risotto may seem intimidating, but the process is quite simple. Watch chef Mark Vetri demonstrate how it's done in our video:
.