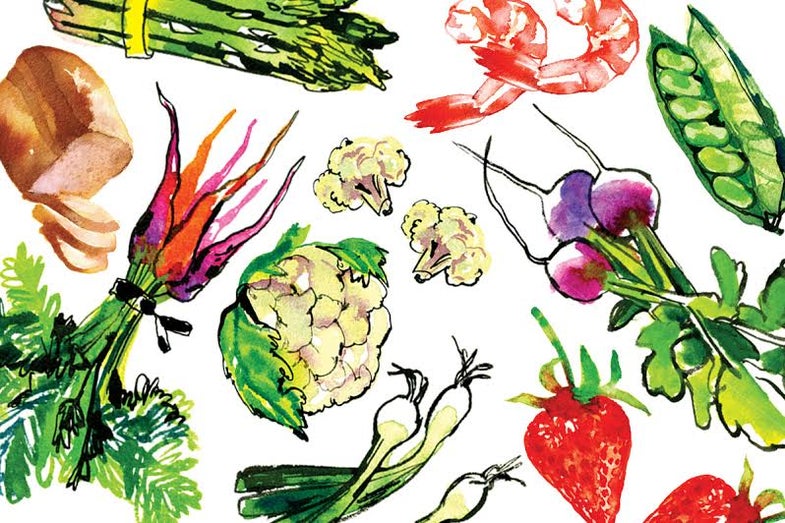 Some recipes for this sauce use only corn syrup; others, particularly those from the Northeast, include maple syrup, which we prefer.
Black Walnut Sauce
Black walnuts are a hard nut to crack, but their rich flavor adds a depth to this sauce that makes the effort well worth it.
Ingredients
2 cups shelled black walnuts
1⁄2 cup light corn syrup
1⁄2 cup maple syrup
Instructions
Preheat oven to 350°. Spread walnuts on a sheet pan and toast in oven until golden, 6–8 minutes. Allow to cool.
Mix corn and maple syrups in a medium bowl, add walnuts, and stir well. Store, covered, in the refrigerator for up to 2 weeks.